Justin Timberlake, Missy Elliott and Alex Lacamoire are Doctors of Music as Berklee College awards them honorary degrees Happy faced college seniors weren't the only students graduating this year. Along with a host of other students, Missy Elliott, Alex Lacamoire and d Justin Timberlake all received honorary Doctor of Music degrees from the Berklee College of Music on Saturday, May 11, 2019.
Fans who religiously follow music and are tuned in to the world of elite music schools would know this is a big deal. "This year's honorary doctorate recipients are being recognized for their achievements and influences in music, and for their enduring global impact," the school said in a statement in March.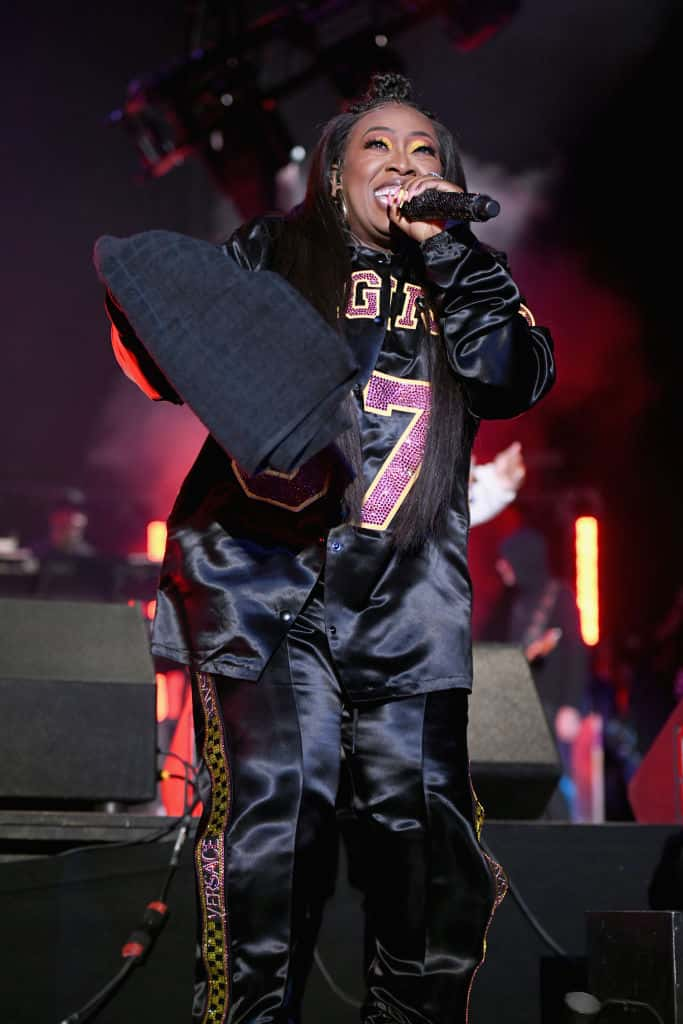 Elliott, who is nothing less than a hip-hop icon, was not shy with her joy of receiving her honorary degree and promptly took to social media to share the news. The five-time Grammy award winner wrote, "CREATE YOUR OWN LANE!!!!!!!!!!!!!!! Sincerely Dr. MISSY ELLIOTT," with a video of her dancing with her diploma. "Thank you for this Honorary Doctorate Degree I am SO HUMBLED."
As per reports by CNN, the "Get Ur Freak On" and "Work It" singer will receive another huge honor in the next few weeks: She'll become the first female rapper to be inducted into the Songwriters Hall of Fame.
Meanwhile, Alex Lacamoire, the talented composer, orchestrator, and musical director also relayed his thanks on Twitter after the initial announcement that he would receive an honorary doctorate from Berklee. "Being honored in this way by my alma mater means the world to me, you guys," he said. "I'm over the moon with joy and I'm psyched to be grouped with these legends!"
On the other hand, Timberlake, whose work as an actor, author, and 10-time Grammy Award-winning musician has made him a household name, showed off his funny side as he posted a video to Twitter after receiving his degree. "Ooooh y'all messed up now. Turned me into a doctor! Y'all messed up!" he exclaimed. In another tweet, he wrote, "No Dream is too big!!! Keep chasing!!! Trust me... I'm a DOCTOR!! But, for real... THANK YOU to @BerkleeCollege for this incredible honor—I'm very humbled and grateful."
According to reports, Berklee students had put on a private show for the three superstars the night before commencement.
"What a night. Thank you, @MissyElliott, @jtimberlake, and @LacketyLac! #BerkleeGrad2019," Berklee College of Music's official Twitter account posted right after the show.
This is, however, not the first time that the prestigious music school has decided to award honorary doctorates, as it's a practice they have followed ever since 1971.
Past recipients include Aretha Franklin, Quincy Jones, B.B. King, Smokey Robinson, Willie Nelson, Alison Krauss, A.R. Rahman, Rita Moreno, Lionel Richie, Julio Iglesias, Mavis Staples, George Clinton, Rosanne Cash, Nile Rodgers, and Esperanza Spalding.
Share this article:
Missy Elliott Alex Lacamoire and Justin Timberlake award honorary music doctorate Berklee College