Meghan and Harry don't want to be 'controlled' by Kate and William, says royal expert following charity split
The splitting of The Royal Foundation shows that 37-year-old Meghan and 34-year-old Harry are keen to 'do things their own way', according to royal expert Duncan Larcombe Prince William and Kate Middleton (Source:Getty Images)
Meghan Markle and Prince Harry 'won't slot in under the wing' of Prince William and Kate Middleton, says royal expert as the Fab Four split joint charity.
The Duke and Duchess of Sussex and the Duke and Duchess of Cambridge are splitting their joint charity, the Royal Foundation, Kensington Palace announced on Thursday.
The move shows that 37-year-old Meghan and 34-year-old Harry are keen to "do things their own way", according to royal expert Duncan Larcombe, the Sun reported.
"It does seem odd. Why separate when you are both backing the same causes? Whether this is a sign of a rift, this is certainly a sign of a division," the royal expert added.
"It is clear that Meghan and Harry were initially prepared to slot in under the wing of William and Kate but that's not how they feel a year on," Larcombe added.
"Meghan and Harry want to do things differently to William and Kate. William is the future king and so is sometimes restricted in what he can do," he added.
The expert believes Harry is looking to assert his own independence from his brother: "Harry is going to forge his own path with Meghan. For years, before he met Meghan, he was the royal gooseberry standing behind William and Kate."
"He's now a full-time working royal with his wife, he wants autonomy as to what he does, how he does it and how she does it, which is a definite change to how it was 12 months ago," Larcombe said.
The couples were dubbed 'Fab Four' when they appeared together on stage for the Royal Foundation's first Q&A last spring. However, a year later, it seems the couples now want to chart their own course.
William was "quite controlling" but had lost some of his control with the introduction of Meghan to the group, Larcombe explained. "Meghan and Harry aren't going to be controlled by William. They are going to do it their way, and there is scope for them to do that."
On Thursday, June 20, Kensington Palace released a statement officially announcing the split. "Later this year, The Royal Foundation will become the principal charitable and philanthropic vehicle for The Duke and Duchess of Cambridge. The Duke and Duchess of Sussex will establish their own new charitable foundation with transitional operating support from The Royal Foundation. In addition, both couples will continue to work together on projects in the future, including on The Foundation's mental health program, Heads Together," the statement read.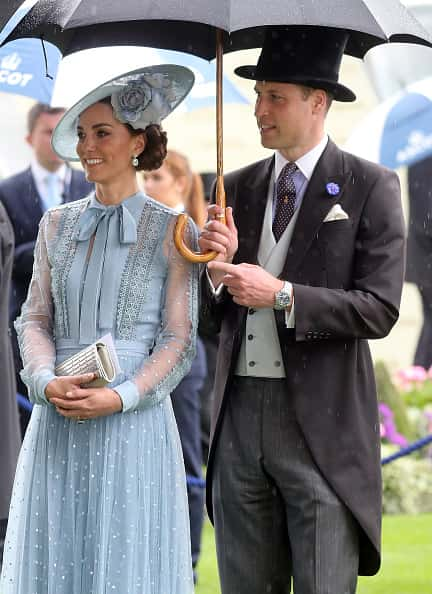 "These changes are designed to best complement the work and responsibilities of Their Royal Highnesses as they prepare for their future roles, and to better align their charitable activity with their new households. The Duke and Duchess of Cambridge and The Duke and Duchess of Sussex are incredibly proud of what they have achieved together through The Royal Foundation. They are especially proud to have established a charity that has had, and will continue to have, significant long-lasting impact, changing lives for the better," the statement continued.