Meghan Markle's father and brother hopeful that Baby Archie will help heal rift with the Duchess Meghan Markle and Prince Harry welcomed their first baby boy, Archie Harrison Mountbatten-Windsor, together on early May 6 morning. In the baby's backdrop, Meghan's father Thomas Markle and brother Thomas Markle Jr. are hoping that the newborn will help heal the feud between them.
Thomas Markle's former wife and Meghan's mother Doria Ragland is by Meghan's side while 74-year-old Thomas Markle is around 5,500 miles away in Rosarito, Mexico, and has not yet met his grandson. After the birth of his sixth grandchild, Thomas spoke to The Sun and said, "I'm delighted to hear that mother and child are doing well. I am proud that my new grandson is born into the British royal family and I am sure that he will grow up to serve the crown and the people of Britain with grace, dignity, and honor."
"God bless the child and I wish him health and happiness, and my congratulations to my lovely daughter Duchess Meghan and Prince Harry — and God save the Queen," he continued. Thomas Markle Jr. also spoke to The Sun and congratulated his sister. In a personal message to Prince Harry and Meghan, he shared, "Congratulations — I'm very happy for you both and I hope this baby will bring you all the joy in the world."
"All newborn babies bring entire families happiness and joy — they can even bring broken families back together again. Hopefully, this baby will help mend the family rift — we'd all love to meet the baby and become a part of his life — especially my dad. I'm hoping that becoming a mother will open up her eyes and shed light on what family means," he added.
Thomas Markle has not had any contact with his daughter Meghan for a while now. As reported by The Sun, a source shared, "Thomas only has kind words for Meghan at the moment — he is extremely happy. Despite what has transpired over the last year, this is a very proud moment for him. He just wants his grandson to have a normal, happy, healthy life."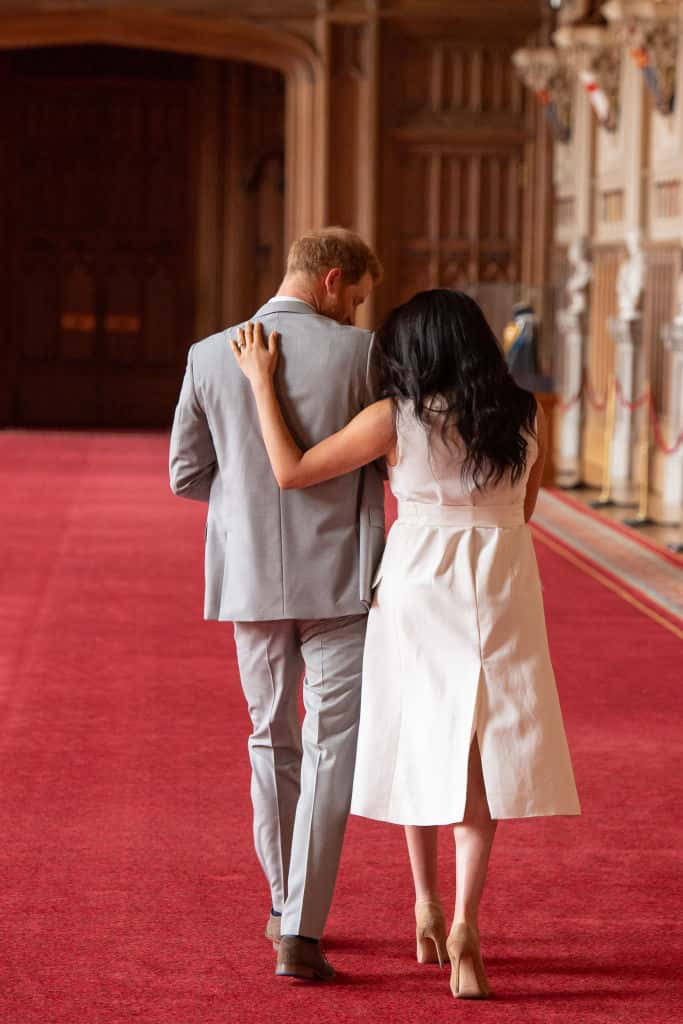 "He does not want to do anything to upset anybody at this time. And he is hoping that in the aftermath of the birth of his grandson, a ­rapprochement can be made," the source added.
The last contact that Thomas had with the Duchess of Sussex was a letter that Meghan had written to him saying that he had broken her heart "into a million pieces". The letter had come after a feud between Thomas Markle and the Duke and Duchess of Sussex over his staged photographs to the paparazzi before Meghan married Prince Harry last year.
Archie Harrison Mountbatten-Windsor will be the seventh in line to the throne. Meghan went into labor on Monday morning and gave birth to a baby boy weighing 7lbs 3oz at 5.26 am. He made his first appearance in the official photoshoot on Wednesday.