Matthew Coleman posted kids' cute pics before killing them, Internet says 'get killed in jail' Matthew Taylor Coleman, the California surf instructor accused of killing his two children with a spearfishing gun branded his kids "treasures" in a picture he posted on his Instagram account just months before he allegedly murdered them.
On May 6, Coleman, 40, shared a photo on Instagram where he was seen enjoying a beach day with his wife and children Kaleo, 2, and Roxy, 10 months, as they all posed on the sand, smiling for the camera. "My treasures!" he wrote in the caption. However, this is was not the last photo he shared of his children. A couple of days later, he posted yet another snap where the toddler and baby were seen snuggling together outside. Coleman's case reminded many of Chis Watts, the infamous Colorado man who pleaded guilty to killing his pregnant wife and two daughters in 2018. He was sentenced to life in prison after he pleaded guilty to strangling his wife Shannan in 2018 and then smothering his daughters, 4-year-old Bella and 3-year-old Celeste.
READ MORE
Family killer Chris Watts disciplined after his boxers and petroleum jelly found in another prisoner's cell
Chris Watts exchanging letters with women who think he's handsome and want to 'romantically connect with him'
'How could you kill these innocent children?'
In addition to this adorable picture, Coleman also shared a video of him teaching one of his children to swim at a waterfall as well as another picture of him recording Kaleo running toward the pool at a resort. Understandably the posts have been filled with hate comments as soon as people learned about Coleman's alleged crimes.
"I hope your new housemates torture you slowly till the end of your days. I hope you rot in your cell as your insides eat away at you. I hope you live a long, terribly miserable life rotting in jail and even all of that won't be enough to pay you back for what you've done you sick f**k. You are the monster. You are the devil. B***ard," one comment said, while another wrote, "How could you kill these innocent children your a monster." A third user said, "F**king QAnon, how could you do this to your own kids??" Another added, "So sad Man. I hope he gets kill@d in jail."
Coleman confessed to killing his children
Three months later, on August 10, Coleman was arrested at the Mexican border, after he allegedly killed his two children in Mexico because he believed they "were going to grow into monsters," according to a criminal complaint filed in the US District Court obtained by People Magazine. Kaleo was found stabbed 17 times at a ranch in Baja California, Mexico, Hiram Sanchez, the region's attorney general, told The Associated Press while Roxy was stabbed 12 times. A "blood-stained wooden stake" was found near their bodies.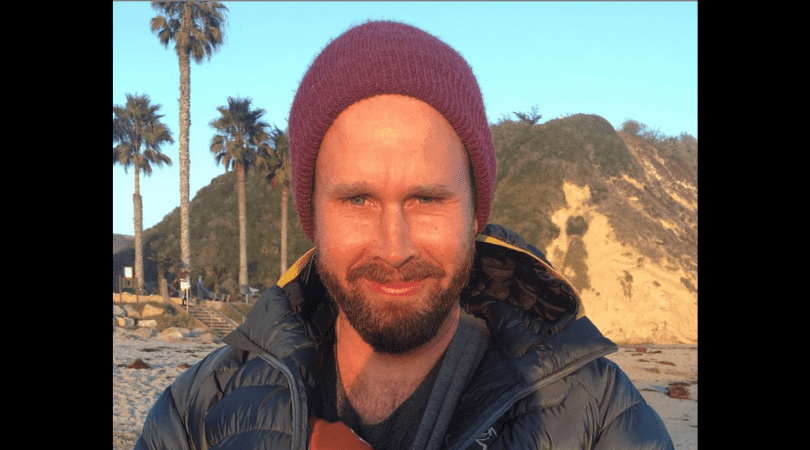 According to court documents obtained by Heavy, Coleman admitted to investigators that he used a spear-fishing gun to shoot and kill his children before moving the spear around and stabbing them with it. Coleman claimed to be "enlightened by QAnon and Illuminati conspiracy theories and was receiving visions and signs revealing that his wife... possessed serpent DNA and had passed it on to his children," FBI special agent Jennifer Bannon wrote in the 10-page complaint. "[Coleman] stated that he believed his children were going to grow into monsters so he had to kill them," Bannon wrote.
He told federal investigators "he was saving the world from monsters." According to the criminal complaint, Coleman said he "knew it was wrong, but it was the only way course of action that would save the world." Apart from this, there was no indication that Coleman was ever associated with any cult-like organization as his Facebook and Instagram profiles do not include any posts about QAnon or the Illuminati.
Coleman made his first appearance in United States District Court in downtown Los Angeles on August 11, 2021. A magistrate judge ordered Coleman to be held without bond and set his arraignment for August 31, 2021.