'A fate worse than death': Chris Watts spent 36th birthday alone as he's an 'outcast even among criminals' Chris Watts, the Colorado man serving life for brutally murdering his seemingly picture-perfect family of pregnant wife and two daughters while having an affair, is an "outcast" in prison.
The latest reports reveal that Watts recently spent his 36th birthday on Sunday, May 16, 2021, in prison, but a source says that he was all alone - an outcast who nobody wants anything to do with.
RELATED ARTICLES
Family killer Chris Watts disciplined after his boxers and petroleum jelly found in another prisoner's cell
Chris Watts exchanging letters with women who think he's handsome and want to 'romantically connect with him'
The source said he spends most of his free time communicating with female penpals, People magazine reports.
Watts shocked the country when he was arrested for the killings of his family - his loving pregnant wife and two daughters. He earned life in prison and it looks like he will probably never be a free man. He pleaded guilty to strangling his wife Shannan in 2018 and then smothering his daughters, 4-year-old Bella and 3-year-old Celeste. He is currently in Dodge Correctional Institution, a maximum-security prison in Waupun, Wisconsin, as per the latest reports.
An outcast in prison
A source who reportedly regularly speaks with Watts said that he is in protective custody because "if he's around other inmates, he'd be in real danger."
"No one wants anything to do with him," the source reportedly said, adding, "He's on the lowest social tier of the entire prison. He's in protective custody because if he's around other inmates, he'd be in real danger. He's an outcast, even among criminals."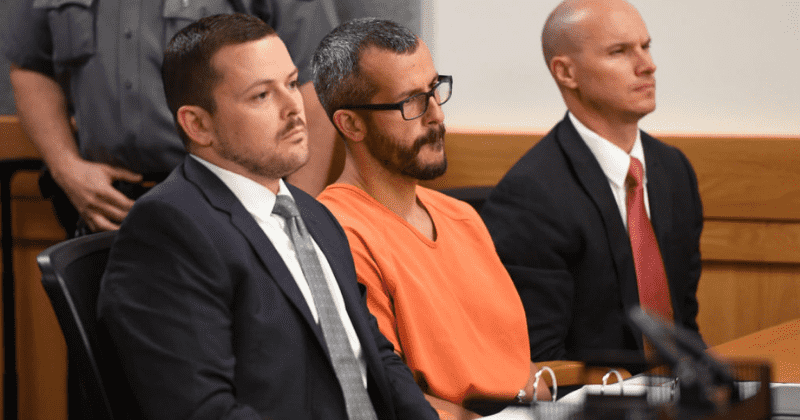 Shunned by guards too
The source added that the 36-year-old can apparently go for days without talking to anyone. And that even the guards in the prison shun him. "He's probably the most hated man in that prison because he killed children. There's a definite pecking order in jail, and someone who hurts or kills kids is at the very bottom."
Female penpals
Watts might not have many well-wishers in prison, but it looks like he has more friends on the outside. He apparently spends most of his time writing to a handful of female penpals. Last December, he reportedly spent a lot of time reading and writing letters.
In December 2020, the source had reportedly told the magazine that Watts routinely talks to some particular people. "He'll write his penpals this season, and they're sending him notes, as well. It's literally all he can do at this point."
At the time, apparently, Watts was dreading the holiday season. "He doesn't like talking about his life before prison but he has said that he used to be a huge fan of Christmas: decorating the house, spending time with family," the source told the publication. "And he knows 100% that it'll never happen again and that it's his own fault. He's in a hell of his own making."
Appeals
It has been previously reported that Watts wanted to appeal his sentence. But has reportedly not filed any paperwork yet. "He's a young guy, only 36. So he could live like this for the next 50 years. It's probably a fate worse than death," the source said.
Share this article:
Chris Watts an outcast in prison alone shunned by guards most hated man killed Shanann kids update