Kelly Ripa and Mark Consuelos' daughter Lola looks stunning as she glams up for her prom night Proud mama Kelly Ripa took to social media recently to share some stunning pictures of her 17-year-old daughter, Lola Consuelos, just before she and her date headed to prom.
And the cute teenagers looked absolutely stunning as they dolled up for the special high school function.
The former 'All My Children' star posted two photos from the school dance to her Instagram account on Friday, June 7. The first picture showed Lola dressed in a green satin slip dress, as she pinned a corsage on her boyfriend Tarek Fahmy's tuxedo. The second picture had the teenager smiling while posing alongside her mom.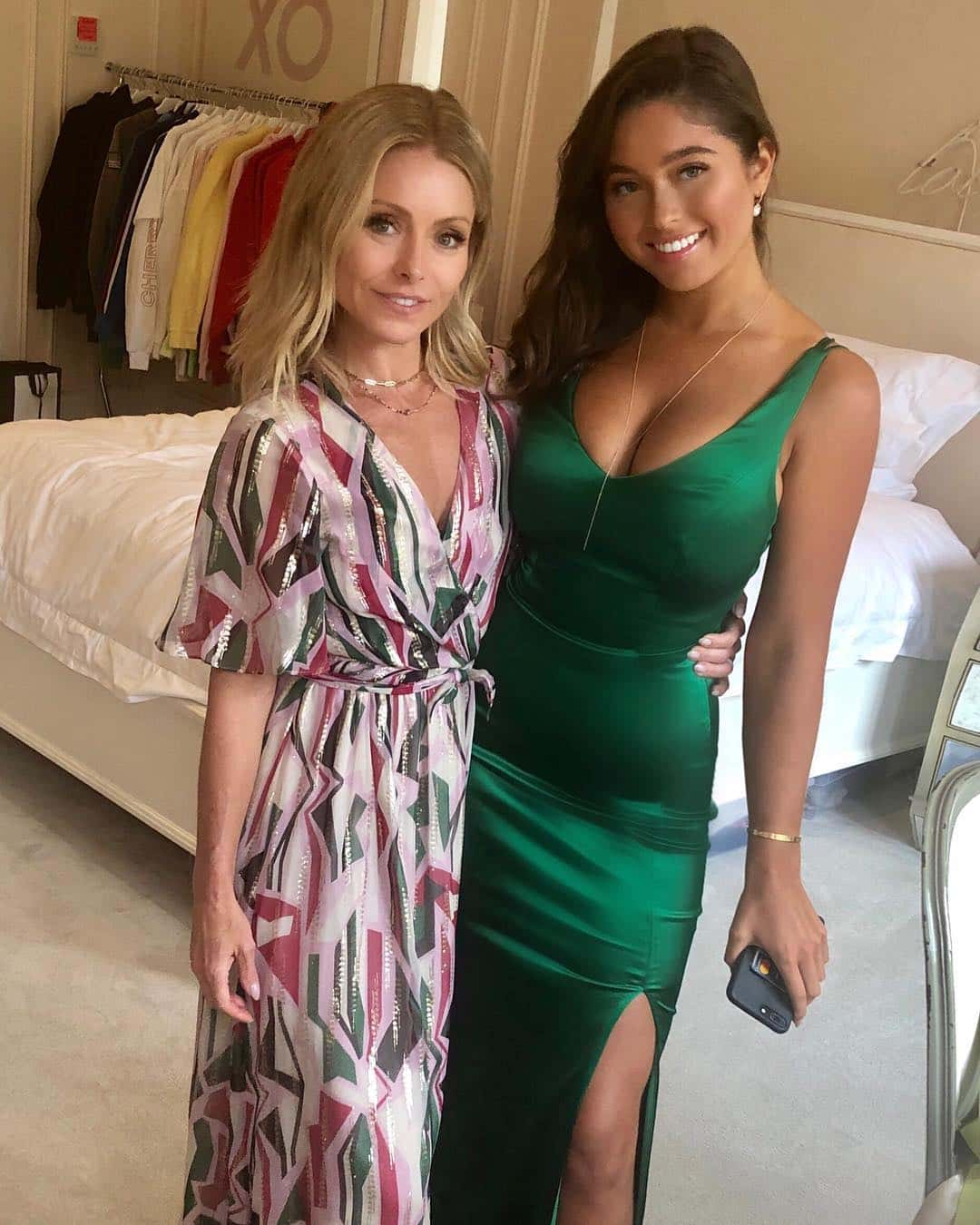 "It only took 20 hours, but we finally got two approved prom photos," Ripa captioned the snaps, in part. And fans of the Hollywood couple couldn't help but gush over how beautiful Lola looked in her prom dress. Therefore, it would be safe to say that the pictures were quick to garner comments from celebrities and fans alike.
"I can't deal," wrote actress Sarah Michelle Gellar. "I'm crying! So cute," added 'Riverdale' star Madelaine Petsch. Ripa's husband and Lola's father, actor Mark Consuelos, also posted a picture of his wife and daughter from the day. "My girls," he captioned the image.
This year's prom for Lola seemed to be even better than last year, where she was seen in a gorgeous lavender colored dress with a thigh-high slit. The image also showed Lola's lucky prom date. However, Ripa's sharing of her daughter's prom pictures still comes as a surprise to many, especially after the actress was slammed for over-sharing on social media.
In 2017, the mother-daughter duo got into a huge tiff after the soap opera star decided to share a throwback image of Lola in her Halloween costume. In an interview with Jimmy Fallon, Ripa shared, "It's so bizarre. I'm never allowed to post a photo of her—ever."
"I was like, 'You know what? She can't get mad at an eight-year-old photo. It's a Halloween throwback Thursday. I'm in the elevator coming up here and the phone rings and it says 'Lola.' I was debating [answering]. I was like, 'Maybe I shouldn't answer it...but what if it's an emergency?" she continued.
"She's like, 'You take it down right now! My friends follow you for some reason and they will see this!' I was like, 'You know what? I will take it down. I'll take it down for you,'" Kelly said. "And that was the end of the discussion. She didn't say, 'Where are you going? What are you doing?" she added.