'Love Match Atlanta': Matchmaker Shae feels the agony of not being 'matched' herself On 'Love Match Atlanta,' five of the city's most renowned matchmakers work to develop long-lasting romantic ties and relationships for their clientele. This show does not shy away from competition or controversy. Shae Primus is one of the show's major cast members. She is the most realistic matchmaker on 'Love Match Atlanta's' debut season. With almost a decade of expertise, she will not only look for matches for her clients this season, but will also make sure they find the partnership of a lifetime. Being a matchmaker in the center of Atlanta, however, puts a strain on the single mother of two.
As per her Bravo TV bio, the certified matchmaker enjoys keeping it genuine and understands that everyone fantasizes about their fairy-tale endings. She is, however, newly single. The mother of two is currently looking for a life companion herself.
RELATED ARTICLES
'Love Match Atlanta': Why are matchmakers Kelli Fisher and Tana Gilmore feuding with 'shady' rival, Joseph Dixon?
Joseph Dixon's net worth: 'Love Match Atlanta' star was named one of America's TOP matchmakers in 2019
Shae understands exactly what she's doing when it comes to business. She is the founder and CEO of Middle-Class Matchmaker. Her service connects working professionals in search of their "other halves." Clients who want to meet prospective lifetime romantic partners can hire Shae for her assistance and guidance. Anybody interested in working with Shae must first meet with a psychologist to evaluate whether they are ready to fall in love. Shae will engage with you if you are healthy enough to be paired with an excellent companion.
Is Shae Primus presently dating anyone?
Shae stated on the show's premiere that she and her daughter's father had recently separated. Before calling it quits, the couple had been together for nearly eight years. Shae's separation was difficult, but she found solace in her existing family. Shae moved in with her mother, Renee, and sister for roughly six months following their separation — just until she found herself a new apartment about 15 minutes away from her mother's house. Shae is a single mother of two children. She has a son named Lawrence and a daughter named Ava.
Is Shae okay with being single as a matchmaker?
In the debut episode, we met Joseph Dixon, the CEO/Founder & Matchmaker of RealBlackLove.com and an old friend of Shae. Dixon pays a visit to Shae's new residence to check on her. During a conversation, Shae mentions how Joseph made her feel bad in front of her client by bringing up her recent breakup with her daughter's father. This upset Shae since she didn't want her personal life to be broadcasted to the entire world. Joseph believes Shae was unhappy because clients may doubt her legitimacy as a matchmaker if she does not "have a good thriving relationship."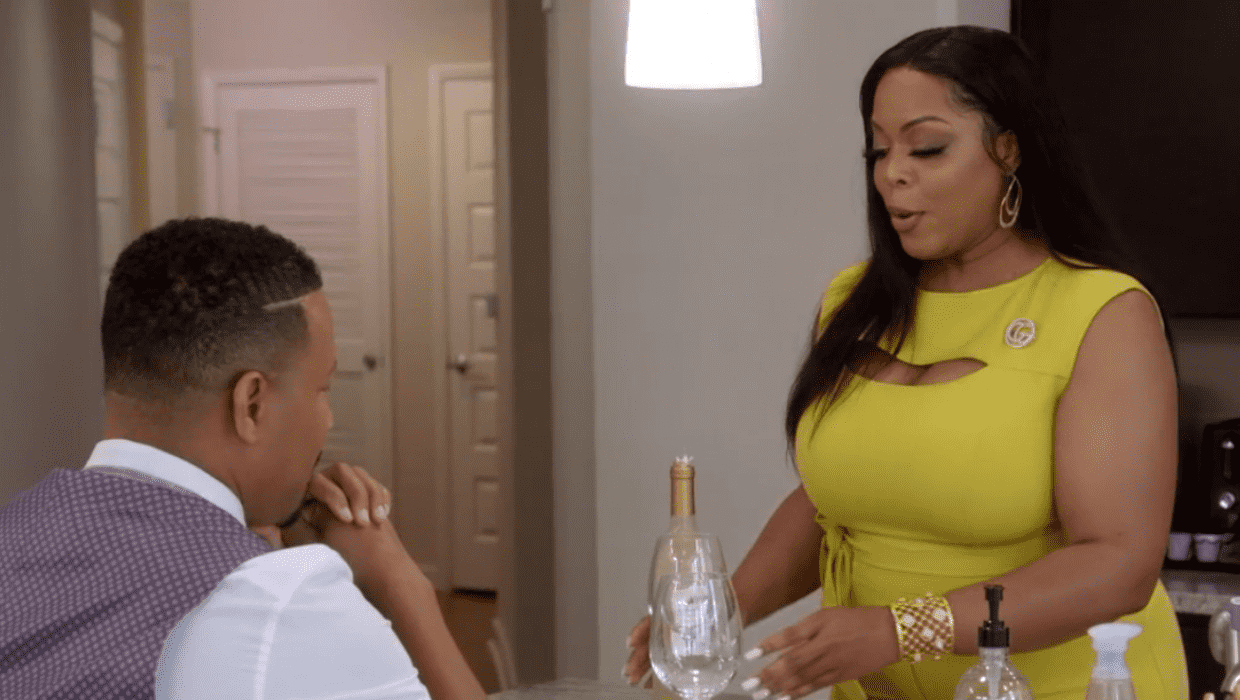 Shae thanks her mother for being there for her after her split as she pays her a visit to her new apartment. She went into despair soon after the separation and sought help to get through it. She then questions her career as a matchmaker because she was not "matched" herself. She even asks her mother if she should continue in this line of work. She discusses how being at home with her family helped her get through the difficult period. Her family provided her with the necessary support, allowing her to "regroup." She "had to rebuild Shae" to rediscover herself. The separation after 8 years affected Shae, but with her family by her side, she's cruising through the aftermath.
A glance through Shae's Instagram reveals her main interests. The majority of Shae's posts are quotes about the Law of Attraction, the discipline of manifestation, becoming successful, and achieving her life's biggest ambitions.
Every Sunday at 9/8c, a new episode of 'Love Match Atlanta' airs on Bravo
Share this article:
love match atlanta shae primus relationship details single mother of two feels the pressure