'Lost in Space' Season 2 Review: Sci-fi drama back with yet another immersive family adventure making it a perfect holiday binge-watch Note: This is a spoiler-free review
'Lost in Space' was one of those Netflix originals that enjoyed a stellar opening season. When it was announced as a reboot, it brought with it high hopes and the sci-fi series lived up to its billing by bringing in some great quality content.
The tone, the styling, and the charm made it an instant favorite, setting the bar for an even impressive sequel— and impressive it is as the season delivers again in its second installment.
The space drama starts off briskly with a quick recap. It picks up seven months after the events of the season one finale and we see the family bring their skills to the table as they land themselves in a new adventure.
This season, there is ample emphasis on the furthering Robinsons' adventures and the tone as the series progresses makes it a compelling watch. The show leans back heavily on the basics that made it successful in the first place. It's the classic brain-over-brawn approach by the Robinsons as they overcome each hurdle with their wit.
The action and suspense factors climb a rung higher that serves as a treat to the binge-watchers and 'LIS' loyalists. It also ensures there's more to this family than onw which just climbs insurmountable odds. There's a generous dose of fun and an equal amount of mystery that makes it a delight to watch. The gripping action that also brings in some potent emotions as the Robinsons recraft the Jupiter 2 into something resembling a sailboat.
One of the episodes where a key character is in major trouble evokes enough emotions keeping the sentiment factor intact from its opening season.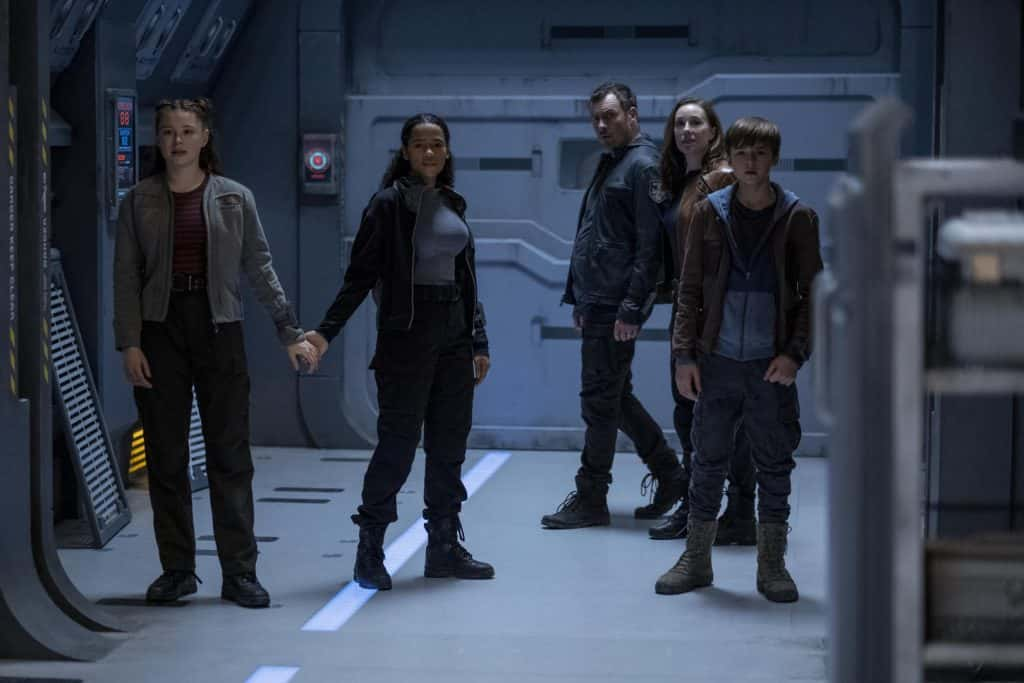 'Lost in Space' was praised for its stunning visuals and the painstaking effort that went into production design and the massive special effects. The second season ensures this quality remains the same and if anything, it manages to make it look even better and glossier than its predecessor.
The ensemble cast of Toby Stephens, Taylor Russell, Ignacio Serrichio, and Mina Sundwall share substantial screentime and make every second of their presence count while Will Robinson (Maxwell Jenkins) steals the show with a solid, hard-hitting performance.
Call it a perfect Christmas present from Netflix. The series takes the safest approach by sticking to the mantras of the opening season and that contributes heavily to the show's success. It's thoroughly enjoyable as the immersive adventure tale keeps you hooked with its twists and a simple, but riveting plotline. There is enough promise and potential for a third run and in all probability, it is just a matter of time before we hear of another installment coming up.
'Lost in Space' Season 2 will be available for streaming on Netflix from December 24.