Who is the real baddie in 'Loki'? SHOCKING theory reveals true villain of Disney+ show We are now just one episode away from the season finale of 'Loki'. The previous episodes have been mind-boggling and filled with enthralling stuff. However, there are still a lot of questions to be answered and with only two episodes remaining makers have a job to provide fans with some really convincing answers.

The biggest question that is still lingering in everyone's minds is who is the real villain? Time Keepers turned out to be fake and were mere androids. Sylvie (Sophia Di Martino) has become an ally and all the TVA agents are now slowly betraying their own colleagues after getting to know about their real selves. Apart from Judge Renslayer (Gugu Mbatha-Raw), there is no one else who is on the side of the villain. But, who is it? Is it Kang? Or we are going to see a shocking name emerging from the last two episodes of the series.
RELATED ARTICLES
Is Loki's survival confirmed? SHOCKING Reddit leak shows unlikely alliance on Disney+ show
'Loki' Episode 4 Review: Pacy chapter where Mobius learns TVA are variants is peak Marvel TV
However, a fan of the Disney+ show has come out with a theory that will completely change the MCU forever and it is related to the real baddie on the series.
A shocking yet sensible theory about the show comes from a TikTok user named DreadPirateDad, which reveals who might be the man behind the diabolical TVA. According to the theory, TVA and Renslayer are not the bad guys on the show. It's MISS MINUTES. Yes, you heard it right. The character, which is voiced by Tara Strong, is a clock-shaped AI mascot for the TVA who tells everyone about the TVA, how it was set up, its mission, and so on.

In the very first episode, Miss Minutes Loki (Tom Hiddleston) about the multi-versal war and how dangerous it would be for the world to have different timelines. The theory suggests that the Time Keepers did invent the Time Variance Authority (TVA), but are long dead. In their absence, it was Miss Minutes who took control of the organization and tried to manage the timelines. However, soon it started to get out of control. So, she decided to recruit some people and become the leader of the TVA. She wiped off their memories and told the variants that it was Time Keepers who created the organization.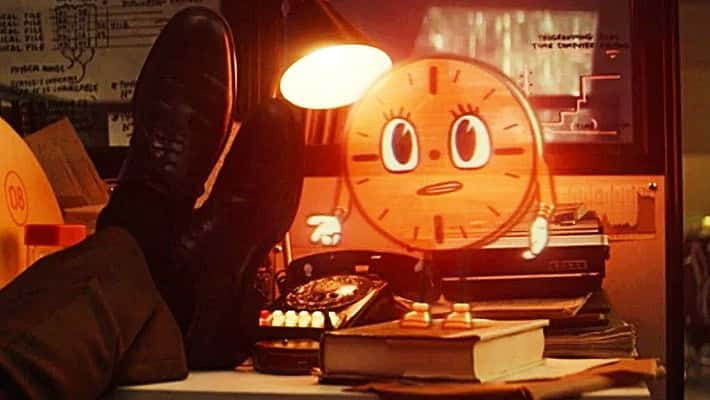 We have heard that Miss Minutes will be an important character on the show, but until now, we haven't seen much of her. So, it might be possible that there will be a grand reveal about her and the cutesy-looking watch was behind all the chaos. And if fans gave proper attention in Episode 2, the makers did give a hint about her power when she was interacting with Loki and revealed that she doesn't just speak some recorded stuff and has a mind of her own as well.

The theory is attached to a real-life danger as well and it is the genuine fear of AI beings or robots taking over humanity.
As of now, the possibility of introducing Kang the Conquerer might be really high, but Miss Minutes would have an important role to play in the final two episodes and we believe that it will pose problems for our protagonists.

'Loki' returns to Disney+ with a new episode every Wednesday.