Michelle Rodriguez defends Liam Neeson, says he is not racist because he kissed Viola Davis in 'Widows' Actress Michelle Rodriguez recently stood up for famous actor and her co-star Liam Neeson and slammed reports saying that he was being 'racist'. 
In an interview with Vanity Fair, at the amfAR Gala New York, the actress revealed that any allegation deeming him to be a racist is "f**kin' bulls**t". Her rationale behind her statement being that if he was a racist he would not have kissed fellow "Widows" co-star Viola Davis.
"Dude, have you watched Widows? His tongue was so far down Viola Davis' throat. You can't call him a racist ever. Racists don't make out with the race that they hate, especially in the way he does with his tongue—so deep down her throat. I don't care how good of an actor you are. It's all bullshit. Ignore it. He's not a racist. He's a loving man",  the 'Fast and Furious' actress revealed. 
Neeson started to receive backlash after the promotion for his new movie, 'Cold Pursuit.' That promotion turned into a PR hell for Neeson in the end. In an interview with The Independent Neeson opened up about a bad memory from 40 years ago, he revealed that he was out in the streets searching for a "black bastard" who had almost raped someone who was close to him. This comment was the one that started the backlash for Neeson.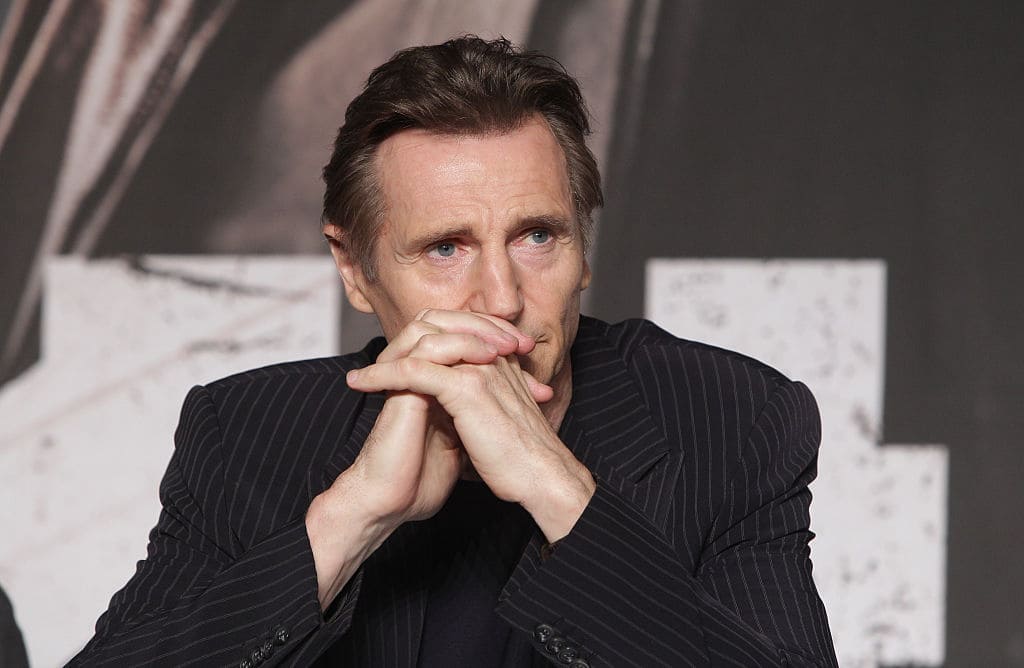 Continuing to talk about it after the backlash, Neeson said, "We were doing a press junket and the topic of our film is revenge. It's a dark comedy, but its basis is revenge. The lady journalist asked me how I tapped into that."
Adding to that he said, "I remembered an incident nearly 40 years ago where a dear friend of mine was brutally raped. I was out of the country. When she came back she told me about this and she handled the situation herself with incredible bravery, I have to say that. I had never felt this feeling before, which was a primal urge to lash out. She said he was a black man. After that, there were some nights I went out deliberately into black areas in the city looking to be set upon so that I could unleash physical violence, and I did it for four or five times until I caught myself on. It shocked me, this primal urge I had. It shocked me. It hurt me." 
Rodriguez was not the only star to support Neeson and reveal that he isn't a racist. According to DailyMail, even his friend Whoopi Goldberg insisted that he isn't racist. Goldberg in an interview revealed, "I've known him a pretty long time, I think I would have recognized, I've been around a lot of real bigots. I can say this man is not one. You can't be surprised that somebody whose loved one is attacked is angry and wants to go out and attack. What he did go on to say... is that he realized that it was too dark for him, he went and got himself help." 
Following his backlash, the Twitterati have called for a boycott of all of Neeson's films. The red carpet for his new movie 'Cold Pursuit' was also canceled because of this controversy.