LeBron James says NFL owes an apology to Colin Kaepernick 'who sacrificed everything to better this world' Basketball legend LeBron James believes that the NFL needs to directly and formally apologize to Colin Kaepernick as they did not stand by him and his stance against racial inequality and police brutality. While NFL Commissioner Roger Goodell has apologized for not supporting their players who peacefully protested against police brutality and the discriminatory and mistreatment of black people, the NFL has not yet directly apologized to Kaepernick, who had sat during the playing of the US national anthem before the game as a protest against racial injustice, police brutality, and systemic oppression in the country in 2016.
During an interview with Bloomberg on Thursday, June 25, James said that the NFL owes Kaepernick an apology. "As far as the NFL, I'm not in those locker rooms," he said. "I'm not with those guys. But I do understand that an apology, I have not heard a true, official apology to Colin Kaepernick on what he was going through and what he was trying to tell the NFL and tell the world about why he was kneeling when he was doing that as a San Francisco 49er so, I just see that to still be wrong," he shared. "And now they are listening some, but I still think we have not heard that official apology to a man who, basically, sacrificed everything to better this world," he continued.
Goodell had previously said, "Protests around the country are emblematic of the centuries of silence, inequality, and oppression of black players, coaches, fans and staff. I will be reaching out to players who have raised their voices and others on how we can improve. We the National Football League, condemn racism and the systematic oppression of black people. We, the National Football League, admit we were wrong for not listening to NFL players earlier and encourage all to speak out and peacefully protest."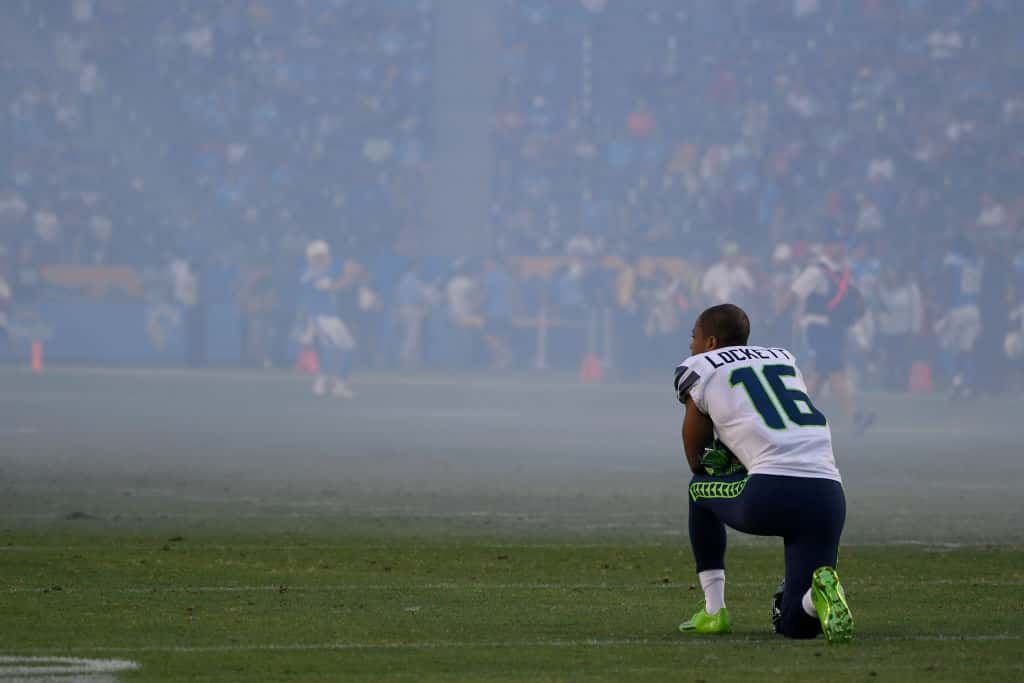 Kaepernick has not played in the NFL since 2016. Since leaving NFL, Kaepernick has been engaged in many social activism organizations and he also founded the 'Know Your Rights Camp' which aims to teach young children about self-empowerment, American history, and legal rights. He was also able to strike a multi-million dollar deal with Nike. In light of the death of 46-year-old George Floyd who died while being arrested by the police, Kaepernick's name has been making headlines again. Former cop Derek Chauvin knelt on Floyd's neck for almost nine minutes despite Floyd repeatedly saying that he could not breathe. Chauvin was charged with second-degree murder in addition to second-degree manslaughter.
Many thousands of protesters across the country were seen taking to the knee in front of the police as a gesture of resistance. Earlier this month, social media users had slammed the NFL for releasing a statement supporting the 'Black Lives Matter' movement as many had pointed out the treatment dished out to Kaepernick. NFL team facilities are still closed because of the pandemic, though steps have been taken recently to move towards normalcy, with the league releasing a 13-page memo detailing the steps to be taken before players and staff are allowed to return.
Share this article:
LeBron James NFL owes apology to Colin Kaepernick who sacrificed everything better world