'Love at first sight': Kevin Bacon and Kyra Sedgwick reveal how they stayed happily married for 35 years LOS ANGELES, CALIFORNIA: Kevin Bacon and Kyra Sedgwick are undoubtedly the epitome of what writers mean when they say 'true love never fades away'. The glamorous couple recently reflected on their steadfast romance as they revealed the secret behind being happily married for 35 years.
"The Woodsman" star, 64, said it was love at first sight for him as he fell head over heels when he spotted Sedgwick, 57, on the set of the PBS movie 'Lemon Sky' in 1987. "I was knocked out," Bacon tells PEOPLE. "I thought she was amazing." At that time, Bacon was already enjoying major stardom, credit to his epic portrayal of small-town rebel Ren in the 1984 dance drama 'Footloose'. However, his stardom didn't work on Sedgwick, who was a little put off by him. "I remember thinking, 'Oh, he thinks he's really cool,' " said the 'Closer' star.
READ MORE
'They/Them' Review: Kevin Bacon's brilliant slasher film tackles inclusivity in an extraordinary way
'City On a Hill' Season 3 on Showtime: Kevin Bacon was named as one of the best actors never to have received an Oscar nomination
Kevin felt 'like home'
Despite a dull first impression, Bacon kept on trying and after a little convincing, Sedgwick agreed to go on a date with him. The two went to dinner and ended up talking and laughing for hours. Sedgwick confessed that it was her feelings the next day that made her know Bacon was the one. "I remember waking up and going, 'I feel like home,' " she says. "I realized, 'Oh that was him.'" The couple made their first public appearances as a couple in April 1987 when they attended the 'Illuminations: An AIDS Benefit' Revue for the Northern Lights Alternatives.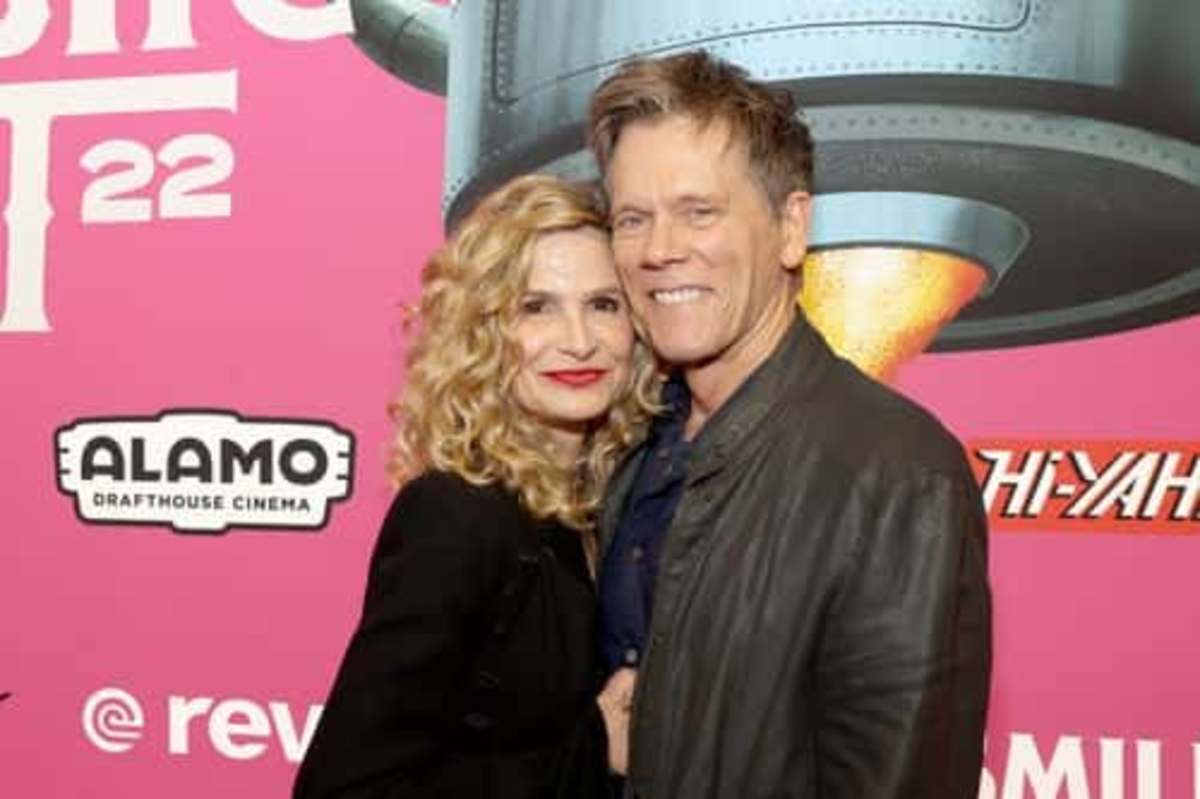 Later that same year, Bacon got down on one knee and proposed to Sedgwick on Christmas Eve. After awaiting for a year, Sedgwick and Bacon tied the knot on September 4, 1988. It has been more than three decades but the couple's romance is still going strong. They have built a home together while juggling their respective alluring careers and raising their children, son Travis, 33, and daughter Sosie, 31. "We've always been each other's biggest supporters and fans," says Sedgwick, who recently directed Bacon in the drama 'Space Oddity'.
'A sense of humor is crucial'
Talking about their long-lasting romance, Sedgwick said being able to make each other laugh has been a key ingredient in their 35-year marriage. "A sense of humor is crucial, he is very freaking funny," the 'Phenomenon' star said while gushing over her husband. Sedgwick also talked about her rising career in direction as she said "I love being in charge of the storytelling." Bacon then added that while his wife is working behind the camera, she is the happiest he has ever seen her.
"She just absolutely adores directing. You can't be a crew or a cast member and not get swept up in that [excitement]," says Bacon, who directed Sedgwick in the 'Loverboy'. Apart from working together, the couple also enjoys spending time together in life's calmer moments. "To me, walking down the street together just shooting the s--- in the middle of the night still feels like a nice place to be," says Bacon.