Kyle Rittenhouse: Nancy Grace asked to apologize for defending 'vigilante' label
Nancy Grace posited that Rittenhouse could have been a 'vigilante' who crossed state lines with a weapon and have acted in self-defense Nancy Grace suggested she would not pick a side in the Kyle Rittenhouse case (Dimitrios Kambouris & Sean Krajacic-Pool/Getty Images)
TV journalist Nancy Grace defended her Sunday night Fox Nation special on Kyle Rittenhouse's homicide trial, describing the situation as "a conundrum" likely to result in a hung jury. Critics on social media piled on from the left and the right, apparently enraged that she didn't take a side.
MEAWW previously reported how social media users were furious after Grace called Rittenhouse a 'vigilante' in her special. As Fox News reported, Grace "took a deep dive into the Kyle Rittenhouse case". "Will his claim of self-defense sway the jury?" she asked, while also wondering whether it was possible to have two narratives to be true: "A teen vigilante was out with a high-powered weapon looking for trouble, loaded for bear — and shoot in self-defense?"
RELATED ARTICLES
Who is Dominick Black? Kyle Rittenhouse's pal bought gun used in Kenosha shootings
Kyle Rittenhouse likened to Joe Biden as he yawns in court during homicide trial
"Usually I do [pick a side] and it's interesting… if I come down on one side, the other side goes crazy. I'm very rarely on the fence," Grace told The Wrap. "I am not going to try to appease any group or anybody by twisting the truth. The truth is it's a conundrum and if it's not clear, then it's not clear. I'm not going to allow politics to get into a criminal case or an assessment of crime," she continued. "I'm not going to whore out Lady Justice to make one side of the other happy. That is not going to happen on my watch."
Last August, Rittenhouse took an assault-style rifle to Kenosha, Wisconsin, where police brutality demonstrations had wreaked havoc across the city. Rittenhouse, then 17, proceeded to fatally shoot two men and wounded a third. The self-described militia member subsequently turned himself in and was charged with murder.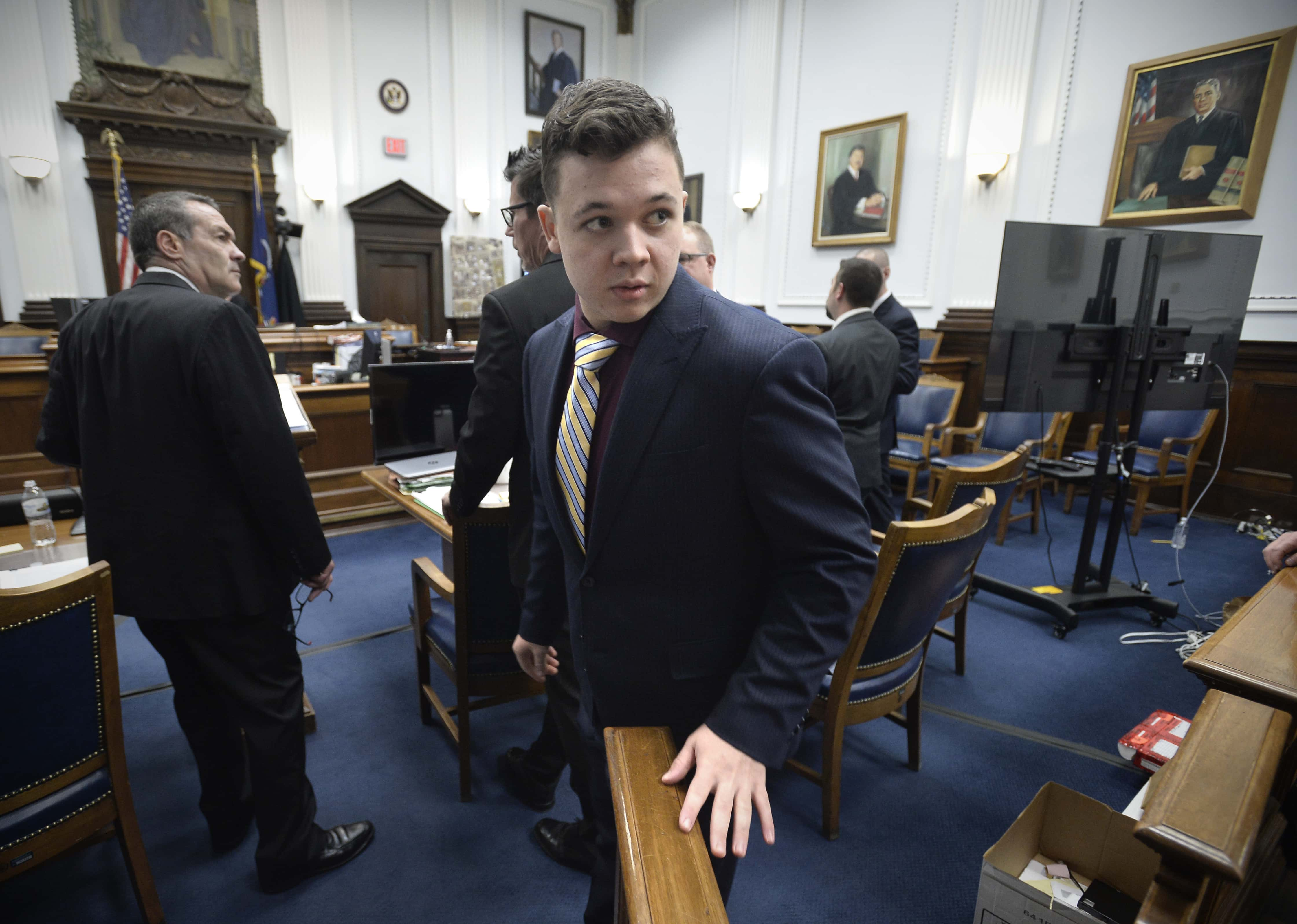 Grace posited in her special that two things could be true at the same time — Rittenhouse could have been a "vigilante" who crossed state lines with a weapon "looking for trouble," and have acted in self-defense all at once. The usually-opinionated host told The Wrap that she was much more willing to openly declare support for other hot button issues. Prior to her appearance at Fox Nation's annual Patriot Awards on Wednesday, November 17, where she presented a police officer with the "Back the Blue" award, she told the outlet she was happy to honor law enforcement, whom she described as "some of the most honorable people" she has ever met.
"I'm also looking forward to being with everybody, all my friends at Fox, because after the pandemic, we've all been separated and I don't get to see them very much. A lot of people work from home studios — always scattered around the country and around the world — and I'll get to actually be with some of them and get to be with law enforcement and I'll get to be with some real heroes. That doesn't happen every day," she said.
Nonetheless, the Fox Nation host was blasted on social media for her Rittenhouse coverage.
"@NancyGrace waiting on your live apology to Mr. Rittenhouse. Or get sued just like MSNBC will be. You think you would've learned your lesson after the Sandman case," one Twitter user wrote.
"You've discredited yourself by misrepresentation of facts in the Rittenhouse case," another tweeted.
"Grace wouldn't let her guests talk about the incompetent prosecutor. That must have hit close to home. She said on her Fox special that she was biased against gun use. She sounded like someone from CNN talking about the Rittenhouse case," someone else added.

---
@NancyGrace waiting on your live apology to Mr. RITTENHOUSE. OR get sued just like msnbc will be. You think you would learned your lesson after the Sandman case.

— Mikel S. Hart (@Hart1Mikel) November 17, 2021
---
---
You've discredited yourself by misrepresentation of facts in Rittenhouse case.

— Thankful4USA (@Thankful4Usa) November 16, 2021
---
---
Grace wouldn't let her guests talk about the incompetent prosecutor. That must have hit close to home. She said on her Fox special that she was biased against gun use. She sounded like someone from CNN talking about the Rittenhouse case.

— JintheATL (@JintheATL) November 16, 2021
---