Kyle Rittenhouse trial: Conspiracy theories flood internet ahead of verdict KENOSHA, WISCONSIN: The case of Kyle Rittenhouse has been creating a lot of buzz across the US since last year. But after his trial began this year, the chaos, online and offline, has increased manifold, accelerating partisan divisions countrywide. While Black Lives Matter (BLM) supporters and liberals want Rittenhouse to be found guilty, conservatives have dubbed him a 'hero' who saved himself from rioters.

The 18-year-old has been accused of killing two men — Joseph Rosenbaum, 36, and Anthony Huber, 26 — and wounding 28-year-old Gaige Grosskreutz on August 25, 2020, after protests erupted in the Wisconsin town of Kenosha after the police shooting of Jacob Blake. Prosecutors have accused Rittenhouse of acting as a "wannabe soldier" and inciting violence by holding an assault rifle.
READ MORE
Candace Owens trolled for drawing comparisons between OJ Simpson and Kyle Rittenhouse
Kyle Rittenhouse trial: 5 things to know ahead of closing arguments on November 15
He has been charged with first-degree reckless homicide, first-degree recklessly endangering safety, first-degree intentional homicide, attempted first-degree intentional homicide, possession of a dangerous weapon by a person under 18, and use of a dangerous weapon. But the teenager has pleaded not guilty and claimed to act in self-defense on August 25, 2020.
Though jurors are still deliberating over the case, Rittenhouse's supporters have swamped Twitter with conspiracy theories and want the case to end in a "mistrial". Handbrake Poso, Senior Editor of @HumanEvents, tweeted: "Two jurors holding decision up, outright citing backlash, per US Marshal in Kenosha. More: Worried about media leaking their names, what will happen to their families, jobs, etc. Including doxxing threats from 'anarchist groups'." But soon, a user pointed out that "US Marshall's have nothing to do with the Rittenhouse trial. It is a state issue, not a federal one. And if you're getting data from jurors, then they're in violation because jurors cannot discuss the trial or their views until the trial ends."
---
Two jurors holding decision up, outright citing backlash, per US Marshal in Kenosha

— Handbrake Poso (@JackPosobiec) November 16, 2021
---
---
More: Worried about media leaking their names, what will happen to their families, jobs, etc

— Handbrake Poso (@JackPosobiec) November 16, 2021
---
---
Including doxxing threats from 'anarchist groups'

— Handbrake Poso (@JackPosobiec) November 16, 2021
---
---
US Marshall's have nothing to do with the Rittenhouse trial. It is a state issue, not a federal one. And if you're getting data from jurors, then they're in violation because jurors cannot discuss the trial or their views until the trial ends.

— LovelyMsEB (@LovelyMsEB) November 17, 2021
---
Tim Pool also agreed with Poso and posted, "Mistrial with prejudice." Another right-wing Twitter user shared, "WOW!!! Binger withheld HD drone footage from Rittenhouse's defense This might be the last straw for Judge Schroeder Mistrial with prejudice?" A supporter tweeted,"CHEATERS!!!! #ProsecutorialMisconduct."
---
WOW!!!

Binger withheld HD drone footage from Rittenhouse's defense

This might be the last straw for Judge Schroeder

Mistrial with prejudice?

— Jewish Deplorable (@TrumpJew2) November 17, 2021
---
A user noted, "I figured the only way this travesty of justice didn't end today with a #NotGuilty was if a couple radical Biden BLM supporters made it on the Jury and caused a mistrial. Looks like I was right." Another one added: "The prosecution withheld evidence, and it seems clear they did it on purpose. This trial should be over, mistrial with prejudice, and the prosecutor sanctioned and investigated."
---
I figured the only way this travesty of justice didn't end today with a #NotGuilty was if a couple radical Biden BLM supporters made it on the Jury and caused a mistrial.
Looks like I was right

— Vince Langman (@LangmanVince) November 17, 2021
---
---
The prosecution withheld evidence, and it seems clear they did it on purpose.

This trial should be over, mistrial with prejudice, and the prosecutor sanctioned and investigated.

— Blake Masters (@bgmasters) November 17, 2021
---
However, people who want Rittenhouse to be behind bars did not hold back as one said, "This RACIST lawyer Kevin Gough is still having a problem with Black People in the courtroom. He wants a mistrial because there's too much support for the family of Ahmaud Arbery, HELL NO! #McMichaelBryanTrial." The second one wrote, "Mistrial or not, i have never seen someone who is on trial for multiple murder charges standing behind the judge with no handcuffs. Then again all his bills have been paid for including bail and he is being painted as a hero for killing people he didnt know. #KyleRittennhouse."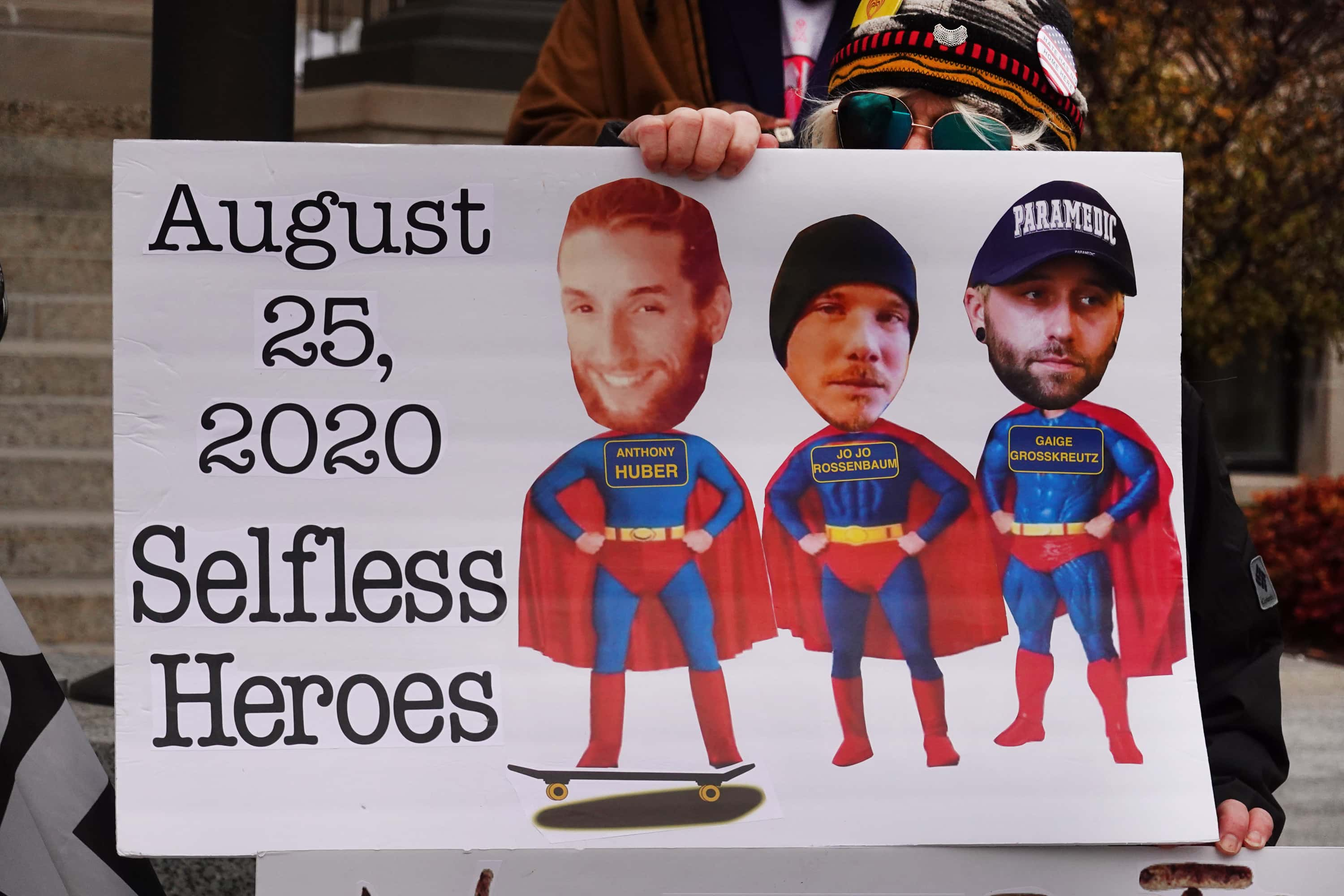 ---
Mistrial or not, i have never seen someone who is on trial for multiple murder charges standing behind the judge with no handcuffs. Then again all his bills have been paid for including bail and he is being painted as a hero for killing people he didnt know. #KyleRittennhouse https://t.co/kCueIHnE8x

— 🅽🅸🅲🅾 | MrNotThatFamous (@Mrnotthatfamous) November 16, 2021
---