Kourtney Kardashian and Travis Barker's relationship: How 'pool' pics confirmed wild 2018 link-up rumors 'Keeping Up With the Kardashians' star Kourtney Kardashian has remained tight-lipped when it comes to her relationship with Blink-182 drummer, songwriter and record producer Travis Barker. Kourtney and Travis became fodder for dating rumors after they were spotted at Kris Jenner's Palm Springs house on January 22.
Even though the two do not share any photos together they managed to turn heads in the media circle after they posted photos from the same pool, suggesting they were hanging out. An alleged source has now confirmed that Kourtney and Travis are reportedly more "than friends."
Kourtney and Travis first got linked in 2018, after their fans suspected the two were in a relationship when they were seen grabbing dinner in Los Angles. However, the reports suggesting their romance wad denied back then. An insider revealed back then that Kourtney and Travis remain friends for years as they both live in the same neighborhood and they are not in any relationship with each other.
Are Kourtney Kardashian and Travis Barker dating?
As per the latest report from E!, Kourtney and Travis have been dating for about a month or two and are definitely more than just good neighbors.
"They've been dating for about a month or two. They've been friends for a long time, but it's turned romantic," the alleged insider revealed. Quoting an inside source, the outlet called it "very low-key" adding, "They are a really good match, and Kourtney's entire family already loves Travis. They have been neighbors and great friends for years, and it just recently turned romantic."
"Travis has always had an eye for Kourtney," the insider said. "The chemistry and flirtation has always been there. They have a lot in common, and Kourtney has always been attracted to how Travis is as a parent. He's an amazing, hands-on dad, and Kourtney loves that about him. They love relaxing at home with their kids, and everyone gets along. It's going well, and they aren't putting pressure on it being super serious at this point."
Back in May 2020, Mason, Kourtney's 10-year-old son was filmed with his friend Landon, 16, who is Travis's son. The duo created a stir on social media after the little one could be seen dancing with his friend while showing off a wad of $100 bills in a TikTok video. Needless, to say the family appears closer than ever.
Kourtney Kardashian's dating history
Kourtney, 41, was in an on-again, off-again relationship with Scott Disick from early 2006 to 2015. From their decade-long relationship, the couple shares three children. Their romance has been shown on 'Keeping Up With the Kardashians' and its spin-off shows. It was revealed during the first season of 'Keeping Up With the Kardashians' that Kourtney and Scott are planning to get married, but had to put everything on hold after Kourtney's mother, Kris, asked her to wait for some more time before getting into anything serious. In early 2010, Kourtney reportedly believed that Scott had an alcohol problem, which caused severe relationship problems.
After ending the relationship with Scott in 2015, Kourtney started seeing model Younes Bendjima. She remained in an on-again, off-again relationship with him from 2017 to 2018.
Kourtney Kardashian's net worth
Kourtney rose to fame after she starred in a reality-television show, 'Filthy Rich: Cattle Drive,' where she reportedly earned money for charity. Kourtney rose to instant fame after Kim Kardashian's sex tape with her former boyfriend Ray J was leaked in 2007. Later that year, she was commissioned to star in the reality television series 'Keeping Up with the Kardashians' with her sisters, half-sisters, and parents. The 'KUWTK' clan rose to success and lead to several spinoffs, including 'Kourtney and Khloe Take Miami,' 'Khloe & Lamar,' and 'Kourtney and Kim Take New York.'
In 2010, Kourtney and her sisters released a clothing line for Bebe and later announced that they all were working on another clothing line called K-Dash for QVC. As of 2020, Celebrity Net Worth revealed Kourtney's net worth is around $45 million. With her family's new deal with Hulu, there are chances that she will make more money in the forthcoming years.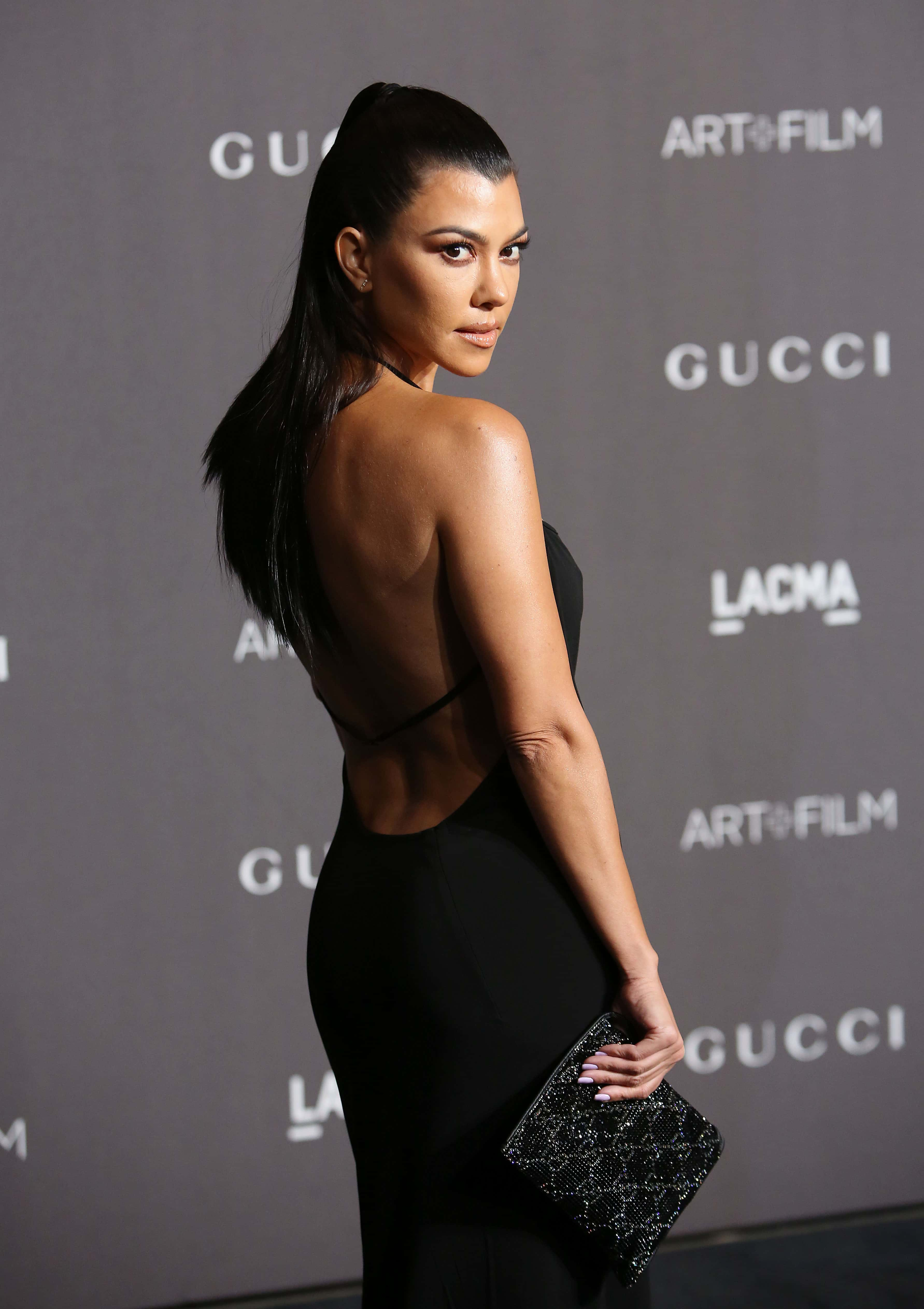 Travis Barker's dating history
Travis, 45, has had a long history of relationships. Back in 2002, he was married for nine months to Melissa Kennedy. He later got into a serious relationship with actress and Miss USA 1995 titleholder Shanna Moakler. The couple got married in 2004 and shares two children together. They parted ways in 2006 but attempted to give their relationship another go in 2009 when Shanna attended a music event in Las Vegas where Travis was playing a DJ set with DJ Am.
However, things between them took suddenly went south when in 2014, local police authorities were called to their shared home in Los Angeles after the former couple was engaged in a verbal altercation.
Travis and Shanna were later arrested for making criminal threats against each other. Following all the conflicts, the former couple remains on good terms and are successfully co-parenting their two children, Landon Asher and Alabama Luella. Travis was also in a brief relationship with singer and actress Rita Ora.
Kourtney and Travis are yet to confirm the reports that they are dating each other.
Share this article:
Kourtney Kardashian blink 182 drummer Travis Barker dating rumors pool photos scott disick split