Kevin Spacey's latest film proves how hard the actor's star has fallen after APPALLING Box Office return
Kevin Spacey's first film release since a series of high profile sexual assault allegations has set new standards for the record low with only $126 in the opening weekend Kevin Spacey (Source:Getty Images)
Kevin Spacey's first film released since a series of high profile sexual assault allegations has set new low standards, as the film bagged just $126 -- or about 13 tickets sold -- on its opening weekend.
Even though the film 'Billionaire Boys Club' featured a star-studded cast, including Ansel Elgort (Baby Driver), Taron Egerton (Kingsman), Emma Roberts (American Horror Story), and Jeremy Irvine (War Horse), the film opened in only 10 cinemas in select U.S. states on Friday after premiering on VoD last month.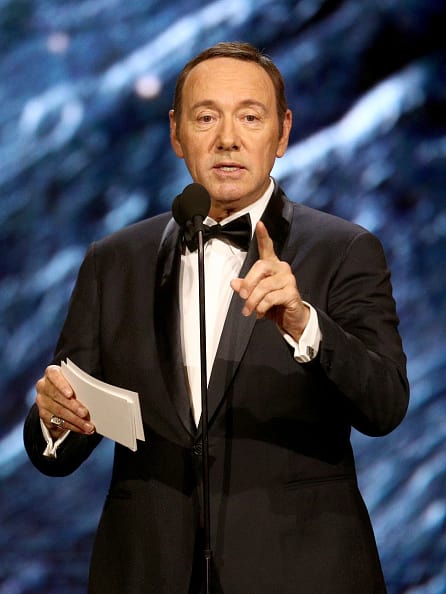 Based on a true story, the film centers around a group of rich young men in early 1980s Los Angeles who launched a Ponzi scheme. Spacey does not have a starring role, playing Beverly Hills high roller Ron Levin.
Allegations against Spacey began after a fellow actor Anthony Rapp (Star Trek: Discovery) first accused Spacey of sexual assault, last October. According to Rapp Spacey made a sexual advance toward him when he was only 14.
Several allegations followed Rapp's. Police in London are now investigating at least six sexual assault claims against the actor as of early July. Several producers moved swiftly to cut ties with Spacey, with 'House of Cards' cutting him from the series despite him playing the lead role. Ridley Scott also removed Spacey from his film 'All the Money in the World', reshooting all of the actor's scenes with Christopher Plummer. Employees who worked on the set of 'House of Cards' also came forward, saying Spacey had made the production a "toxic" environment.
The fate of 'Billionaire Boys Club' was in question. But Vertical Entertainment, which distributed the film, announced in June that it had decided to release the film on VoD to be followed by a limited release. Several analysts suggest the film may struggle to earn even $1,000 at the box office, making it by far Spacey's worst-performing film of his career