Kylie Jenner backs Kendall's perfect reply to 'passed around by NBA players' comment: 'Tweet of the year'
Kendall tweeted, 'They act like i'm not in full control of where i throw this cooch', while Kylies expressed solidarity, saying 'lmfao tweet of the year'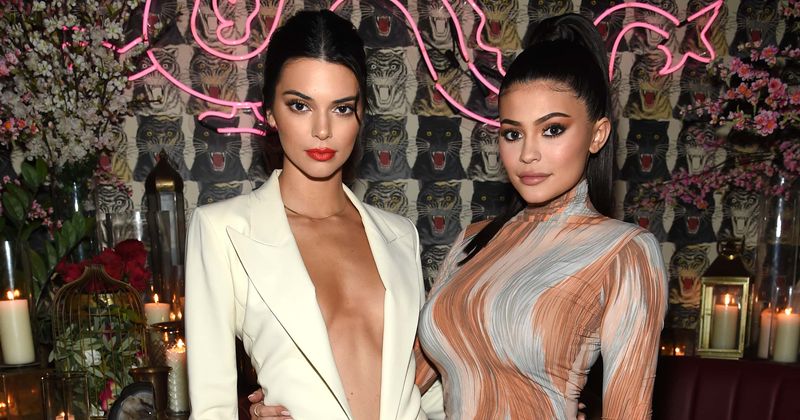 Kendall Jenner and Kylie Jenner (Getty Images)
Kendall Jenner's penchant for NBA players is well known, so when the supermodel was spotted with yet another NBA player, fans began shaming her for jumping from one NBA player to another saying she was being 'passed around'. But Kendall fired back at her haters with a sassy tweet, which her younger sister Kylie Jenner seems to approve of.
TMZ reported that Kendall was spotted with NBA superstar Devin Booker. The outlet posted a series of pictures of the couple taking a road trip to Sedona, in Booker's fancy Maybach. Witnessed reportedly claimed that the two looked like a couple, although sources close to the couple claim that the two are just friends.
After seeing the pictures of Booker and Kendall together, fans soon began speculating that the 24-year-old supermodel may have moved on from her other NBA ex, Ben Simmon. In the past, several jokes about Kendall dating an entire NBA team had made rounds. Those jokes began resurfacing, with everyone pointing out that Kendall has gone in for yet another NBA player.
One used commented on TMZ's tweet about Kendall being spotted with Booker saying, "@Gearr_PJ and @TMZ_Sports Maybe she passing them around 🤷🏽‍♀️." The tweet caught Kendall's attention. She immediately clapped back with the tweet, "They act like i'm not in full control of where i throw this cooch."

Kendall's fans quickly began extending their support to her. A fan tweeted, "@KendallJenner TALK TO THEM." Another fan wrote, "@KendallJenner Kendall Ion really like you that much after that Pepsi commercial, but this right here, this mf'in clippity clapback is a step in the right direction. Do yo thang sweetie." "@KendallJenner did you just....... maybe we have to stan," expressed another fan. "@KendallJenner Her tweet actually translates to "I'm grown, don't worry about what I'm doing." And we heavily support THAT," shared another fan.
Aside from her fans; support, Kendall also was backed by her billionaire sister, Kylie Jenner. Kylie retweeted Kendall's tweet with the comment, "lmfao tweet of the year." Kendall has in the past been linked with several NBA players including, Blake Griffith, Ben Simmons and Jordan Clarkson.
If you have a news scoop or an interesting story for us, please reach out at (323) 421-7514