Kate Beckinsale and Pete Davidson reignite romance rumors after being spotted walking hand-in-hand in LA It was first at the Golden Globe afterparties that Pete Davidson and Kate Beckinsale sparked romance rumors. The duo once again set tongues wagging after they were recently spotted walking hand-in-hand during an outing in Los Angeles.
The 25-year-old comedian was captured in photos by paparazzi while he was holding hands with the 45-year-old British actress, as the couple made their exit from Davidson's comedy gig in Los Angeles on Friday night. Beckinsale looked quite happy as they left the Largo at the Coronet, strolling with Pete to an awaiting vehicle.
The couple looked at ease with each other and comfortable in each other's presence as they made their way through the crowd. Davidson could be seen taking the lead as he guided his rumored love interest to the car in the grim rainy California weather.
Kate was seen wearing statement outerwear while her glossy brunette locks were tied up in a loose ponytail. She wore some ultra-glam make-up as she strutted along in a pair of racy thigh-high stiletto heels. Meanwhile, Davidson wore a simple white top with an animated design on the sleeves.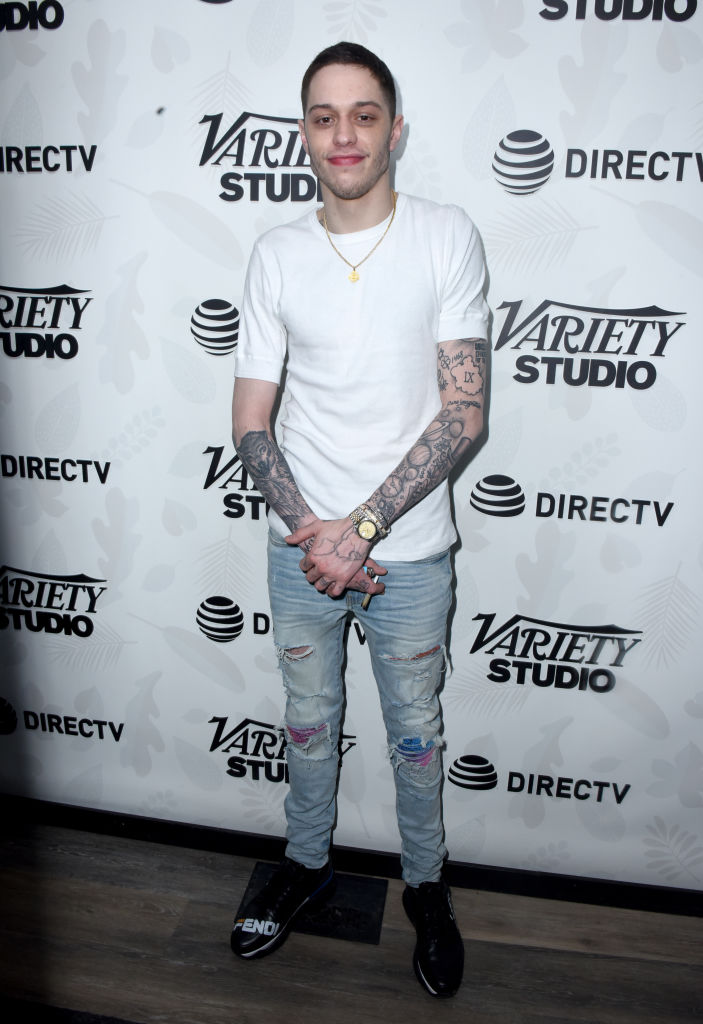 The rumors about the comedian and the actress started when it was reported that the SNL star was spotted getting his flirt on at one of the Golden Globes after-parties with Kate Beckinsale. The duo apparently hit it off at Netflix's Golden Globe bash where they were seen enjoying each other's company.
Davidson, who attended the gig with his rapper friend Machine Gun Kelly, hit it off with the actress at the party, which comes only a few days after it was reported that the comedian had been seen enjoying a date with a mystery brunette in early December 2018.
According to an eyewitness, the beautiful actress, who's currently single and had entered the party with a female friend, was seen cozying up with the comic outside in the smoking patio for nearly an hour. "They were being very flirty together, they were sitting very close on the outside patio seating. Kate had her hand on his knee, and she kept laughing at all his jokes."
The same witness added that Machine Gun Kelly and Beckinsale's pal were outside with the duo, but they too kept going back inside the Moet-sponsored bash to get drinks, leaving flirty Davidson and Beckinsale outside to enjoy their time together.