Kanye West is writing a philosophy book on why society is 'obsessed with photographs'
Citing that he is the master of time and his wife, the same of light, the rapper revealed that he is currently working on a book of philosophical musings. Kanye West and Kim Kardashian (Source: Getty Images)
Looks like the 'Gold Digger' rapper is soon turning into an author.
Kanye West is reportedly writing a philosophy book dealing with art and spirituality called Break the Simulation. The rapper discussed the project in conversation with his interior designer, Axel Vervoordt.
"I've got a concept about photographs ... about human beings being obsessed with photographs – because it takes you out of the now and transports you into the past or transports you into the future," the 40-year-old rapper said. "It can be used to document, but a lot of times it overtakes [people]. People dwell too much in the memories. People always wanna hear the history of something, which is important, but I think it there's too much of an importance put on history," he told The Hollywood Reporter.
Kanye's wife Kim Kardashian published a coffee table book 'Selfish' in 2015 with her intimate collection of selfies. While West didn't comment specifically on that book, he referred to her as "a Marie Antoinette of our time."
"A designer told me that my wife was a master of light and I was a master of time," said West. "How to use time is equal to being someone who can cut a diamond. The ability to preserve time is more valuable than the ability to preserve a diamond because time is our most valuable resource. So using something timeless to remind us of what time is, is a good bar. When you walked into the room, I had been dealing with a very heavy concept this week that I couldn't get out of my head. Just the way you're expressing yourself has lifted the burden on me."
Vervoordt asked for the clarification about the aforementioned "burden," West responded, "It's not good or bad; it's my creative collaborator being the head of Louis Vuitton."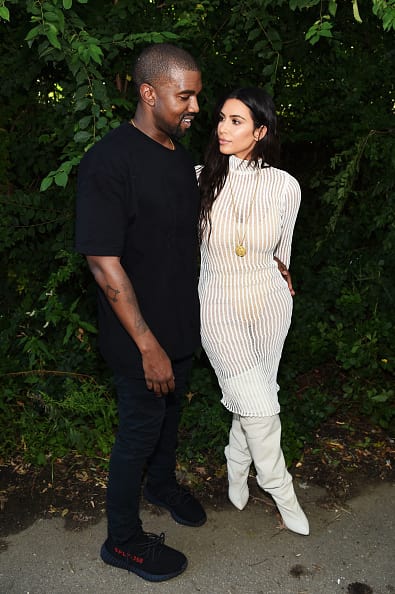 West is currently into the creative process behind his upcoming eighth LP after 2016's The Life of Pablo and is yet to announce details regarding it.