Who is John Cooper? Judge lifts Ron DeSantis' mask mandate ban: 'Not in normal times' Florida Governor Ron DeSantis was handed a major blow on September 8, after judge John Cooper ruled struck down his mask mandate ban. The Leon County Circuit Judge ruled in favor of schools and allowed them to reinstate mask mandates as well as obtain state funding that DeSantis had stripped. The ruling means schools can now enforce mask mandates without fears of retaliation, despite DeSantis' best efforts.
The state has become a flag bearer for the conservative response to Covid-19. DeSantis has been attempting to kill any efforts to mandate masks and vaccines, leading to a massive surge in cases, while some enterprising people take advantage. On August 25, we reported on doctor Brian Warden, who was caught offering opt-out letters to parents for $50, to they could circumvent mask mandates. In response, doctor Linda Marraccini announced she would not be treating any unvaxxed patients in person.
READ MORE
Mu Variant: Vaccine-resistant Covid strain deadlier than Delta grips America
Woman in viral TikTok video refuses to wear mask on JetBlue flight, causes 3-hr delay
Mask and vaccine mandates have become the go-to for Democratic-led cities and states as hospitalization numbers have risen again, overwhelming doctors and staff in many states like Texas and Florida. Despite the evidence, DeSantis has firmly refused to issue a mask mandate, leading to a legal battle he has now lost. It's unlikely to be the end though, as the governor is expected to challenge Cooper's decision, but until he does, schools across the state can safely institute mask mandates.
Who is judge John Cooper?
A judge on the Second Circuit Court, Cooper has been serving Florida since he was first elected in 2002. A profile on Martindale indicates Cooper graduated from Florida State University with a B.A. in 1972, and J.D. from the same university in 1974. He was admitted to the bar a year later, and spent decades in private practice, before public service. In 2002, he replaced Judge F. E. Steinmeyer III who retired from service.
Cooper was re-elected by voters in 2008, 2014, and 2020. In 2014, he ran unopposed and therefore automatically reelected. His current six-year term is scheduled to expire in January 2027. Little else is known about the judge, who like many others we have reported on in the past maintains a low profile.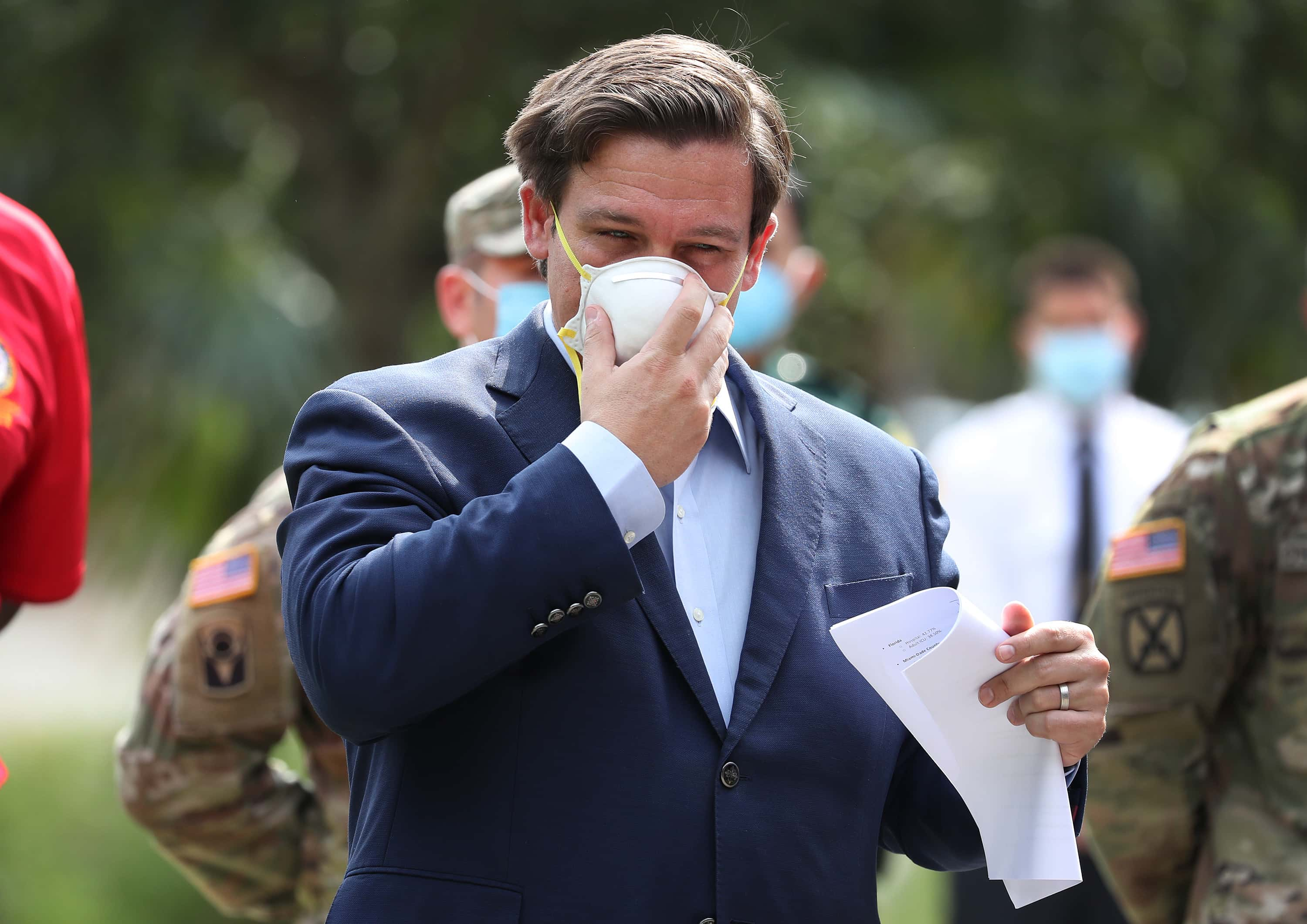 The September 8 ruling is not Cooper's first on the matter. On September 8, Cooper ruled in an oral decision the state did not have the legal authority to prevent mask mandates. In response, the state appealed the ruling, putting Cooper's decision on hold. However, that decision has now been formalized with a written order, meaning the state will have to lift its ban. "Based on the evidence I've heard, there's no harm to the state if the stay is set aside," he wrote. The judge added, "It's undisputed that the Delta variant is far more infectious than the prior version of the virus... Therefore, there's really only one or two means to protect them against the virus ... either stay at home or mask."
"We are not in normal times. We are in a pandemic. We have children that can't be protected by vaccination" because, as they are under 12 years old, they're ineligible for vaccine, Cooper said. "Children are at risk and they provide at least some protection by masking."
"The greater weight of the evidence did not support the claim that mandatory face masks … would create any meaningful harm to those wearing it," he had ruled, a position at odds with an adviser to DeSantis who called masking "child abuse."
Ironically, at the same moment the judge was handing down his ruling, DeSantis told reporters in Palm Coast he was confident the ban would remain in place. While Cooper ruled "the evidence demonstrates that face mask policies that follow CDC guidance are at this point in time reasonable and consistent with the best scientific and medical opinion," DeSantis has been arguing that mandates are an issue about freedom, not medical.
The battle is not done yet though. The case is expected to appear before the 1st District Court of Appeal in Tallahassee, and could even end up in the Florida Supreme Court, NPR reported. There are also several other legal challenges in court, filed by pro-mask parents and school officials. As the battle continues, Floridians continue to suffer the consequences. As of September 7, there were over 96,000 people in hospitals in Florida alone, with over 25,000 in intensive care.