Who is Brian Warden? Florida doc fired for offering parents $50 mask opt-out letters As Florida's schools continue to battle Governor Ron DeSantis over mask mandates, one enterprising doctor found a way to take advantage. Dr Brian Warden began offering parents in Leon County a way out of mask mandates, with a medical exception letter for $50. The notice quickly blew up on social media and Warden was fired by Capital Regional Medical Center (CRMC) on August 24.
The southern state is currently facing a massive crisis, with a surge of cases brought on by the Delta variant. Despite hospitals overcrowded hospitals, and a rise in deaths, DeSantis has firmly refused to institute a mask mandate, like the GOP-controlled states. On August 15, the Texas State Supreme Court upheld Gov Greg Abbott's ban on mask mandates, leading some schools to defy him and impose them. On August 24, the ACLU sued South Carolina over its ban on mask mandates.
RELATED ARTICLES
LA fire captain Christian Granucci calls city's vax mandate 'tyranny' in viral video\
Who is Jenny Gillis? Teacher compares lack of mask mandate to 'mass shooting' waiting to happen
In Florida, schools have decided to defy a furious DeSantis and go ahead with mask mandates despite threats of funds being withheld. As of August 24, over 1 million students now face a mask mandate thanks to decisions by the Orange County and Boward County school boards. It's left parents fuming, which is where Warden decided to step in. The young doctor was hoping to take advantage of the chaos, but unfortunately, it appears things didn't work out so well for him.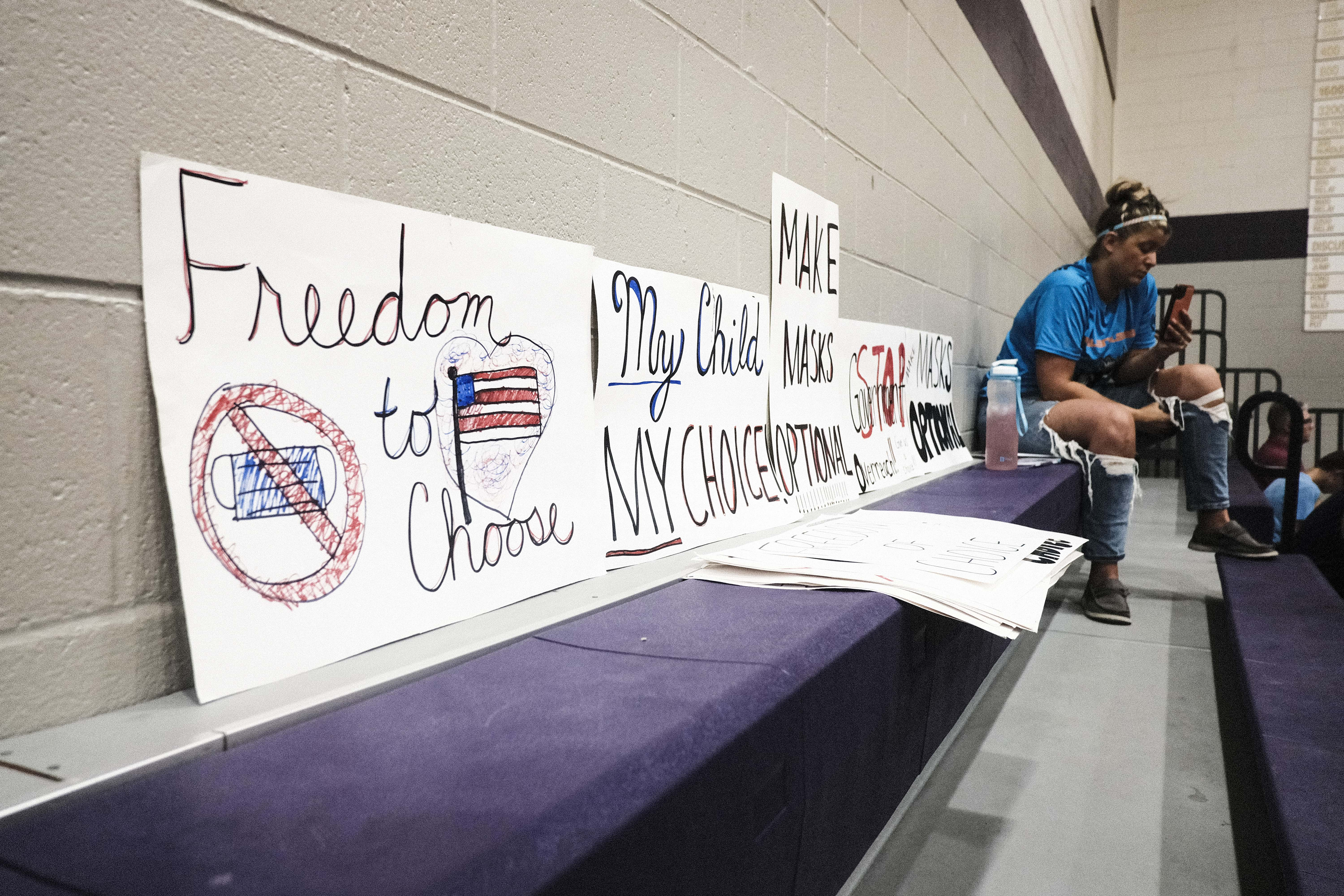 Who is Dr Brian Warden?
An emergency medicine specialist, Warden reportedly graduated from Temple University School of Medicine in 2018. He then completed a three-year residency at Thomas Jefferson University Hospital in Philadelphia, before moving to Florida. Records show he received his Florida medical license in February. The address of record is listed as CRMC, but it is believed he also started his own company Dove Field Health in July 2021.
Facebook posts indicate Warden is married and has a family. Little else is known about him. Since his posts went viral, it appears he has taken down his Facebook account. We could not find any associated profiles on LinkedIn or Instagram. According to one report, Warden worked for a group of physicians contracted by CRMC but has now been fired by the hospital for his actions, which garnered a lot of attention on social media.
Warden posted the service he was offering on an anti-mask Facebook group 'Parents Against Masks'. In one post, he said, "I'm not doing this affiliated with any hospital or group. I'm doing this under DOVE FIELD HEALTH LLC." In another, he said, "I think Facebook is thinking I am getting scammed or something. I can't see any more messages." These comments came after Warden posted "Parents in Leon County Florida: private message me if you need a medical exemption letter for your child." He was reportedly offering the exception letters for $50. Having such a letter is one of the only ways parents can have their child exempted from a mask mandate.
Warden fired, but license still active
However, CRMC didn't look too kindly at those efforts. On August 24, the hospital confirmed it had fired Warden. "We act with absolute integrity in all that we do, and it is our expectation that providers behave in a way that is consistent with those values," CRMC spokeswoman Rachel Stiles said in an email. "Immediately upon learning of this physician's actions, we began the process of removing him from providing services to our hospital patients."
When the Tallahassee Democrat attempted to contact Warden, he responded, "I'm sorry. I'm not supposed to say anything." The Florida Board of Medicine has also not addressed the controversy. Some users on social media have called for Warden's license to be revoked, but at the time of reporting it appears as if that's not the case. As of the time of publication, the Florida Department of Health still lists his license as active. There are also no records of discipline cases, public complaints, or emergency actions against him. The website also indicates Warden is licensed to practice in Pennsylvania.
Warden was offering the letters in Leon County, one of the 10 school boards to reissue a mask mandate in light of the surge in cases. The decision was made on August 22, leading to around 3,000 opt-out forms being turned into the school board by August 24. That's a small fraction of the reported 34,000 students under the board's supervision. The decision was backed 3-2 by the school board, despite threats of funds being withheld.