Jude Law stuns in tiny white speedo as he takes a dip at Venice beach during filming of 'The New Pope' Jude Law's definitely still got it! The Hollywood hunk turned a lot of heads when he stripped down to a pair of tighty-whities while filming for TV series 'The New Pope' yesterday. The 46-year-old actor set pulses racing as he filmed on one of the beaches in Venice, Italy.
The 'Holiday' actor put his perfect washboard abs on full display and even showed off an impressive bulge as he strutted along the beach. As a part of the shoot, Law was flanked by bikini-wearing women who threw volleyballs over his head in unison.
The actor was joined by his co-star Ludivine Sagnier, who plays Esther in the show. The pair was spotted holding hands in some of their pictures, with Law sporting a smug smile on his face as he looked into the camera.
The actor's taut physique managed to capture a lot of hearts on the internet, and his skimpy beach attire was welcomed by adoring fans. "I love Twitter because sometimes I get on here and find relevant news articles and other times it is pictures of Jude Law in his underwear and I'm very thankful for both," one Twitter user wrote.
"Still trying to string my words out into something coherent after these #NudeJude pics Jude Law — #youngpope," tweeted another. Other users were reminding each other that the actor is in his mid-40s.
As per the Sun, Law's new show will be a follow-up to 2016 series 'The Young Pope', that saw Law play the role of Lenny Belardo, later Pope Pius XIII, Archbishop of New York. The latest series is all set to give viewers the answers they've been waiting for after the former show's cliffhanger ending, but filming has completely been shrouded in secrecy.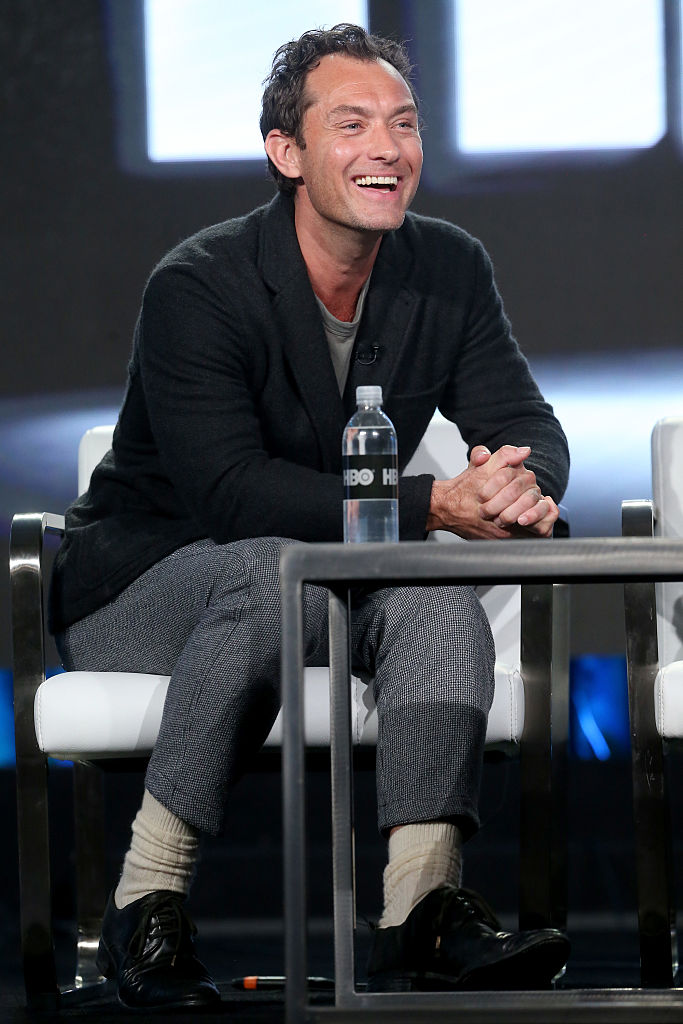 However, the series is set to premiere later this year, and it has been reported that John Malkovich will be joining the line-up of the show's cast. 'The New Pope' will not be a second series of 'The Young Pope' but rather a "second limited series set in the world of the modern papacy", Variety said.
Back in 2017, Law had refuted all claims which said that the actor would reprise his role as the pope. At the time, in an interview, the actor said, "It wasn't that I wrapped it up assuming that I was done with it but I went in to make a 10-hour film, and we did that."