Johnny Depp says Amber Heard started an 'affair' with Elon Musk just one month after their wedding
The 'Pirates of the Caribbean' actor has now filed a $50 million defamation lawsuit against his ex-wife after she accused him of domestic violence There seems to be no end to the mudslinging between Johnny Depp and his ex-wife Amber Heard. The 'Pirates of the Caribbean' actor has now accused Heard of having an affair with Elon Musk just one month after their wedding in 2015.
According to Daily Mail, the actor's claims have stemmed from a $50million defamation lawsuit filed against his ex-wife Heard after she accused him of domestic violence, a claim that Depp had earlier written off as an "elaborate hoax".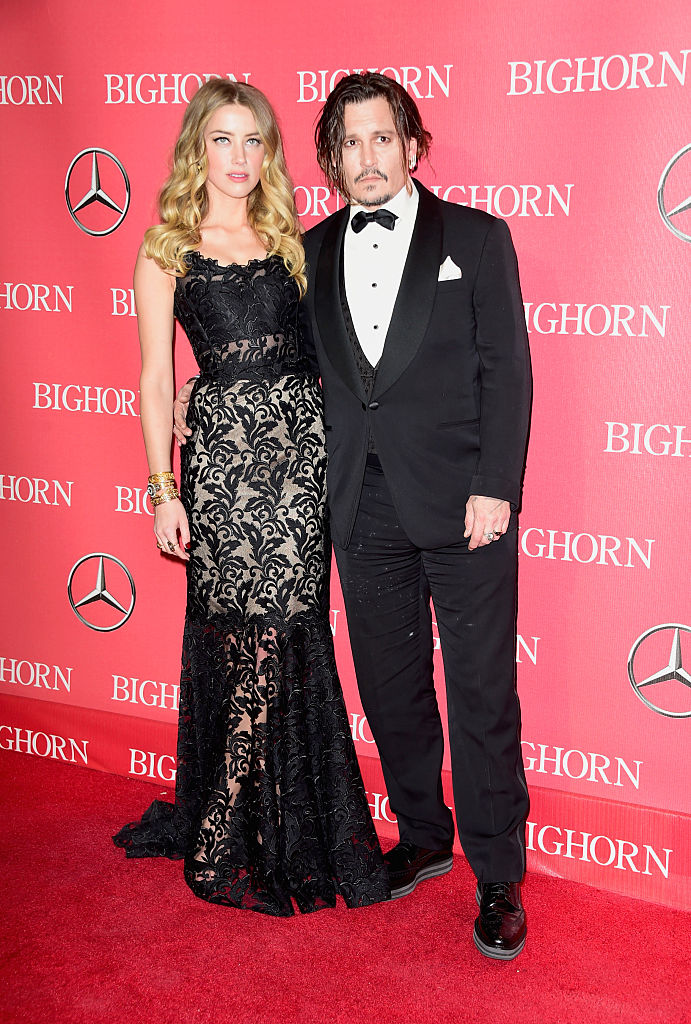 The lawsuit, which was obtained by People, has Depp alleging that Heard would get "late night" visits from the Tesla CEO while the actor was out of the country filming. He also claimed that Musk was allowed into the couple's Los Angeles home on the same night Heard "presented her battered face to the public".
However, a rep for Musk claimed, "Elon and Amber didn't start seeing each other until May 2016". The representative further added, "Their relationship didn't become romantic until some time later."
The 'Aquaman' star's attorney, Eric M. George, said in a statement, "This frivolous action is just the latest of Johnny Depp's repeated efforts to silence Amber Heard. She will not be silenced. Mr. Depp's actions prove he is unable to accept the truth of his ongoing abusive behavior."
It was in December last year that Heard wrote an op-ed for The Washington Post in which she directly references the backlash she received since coming forward two years ago as a "public figure representing domestic abuse." However, she did not once mention Depp by name in the entire article.
"Friends and advisers told me I would never again work as an actress — that I would be black-listed. A movie I was attached to recast my role. I had just shot a two-year campaign as the face of a global fashion brand, and the company dropped me. Questions arose as to whether I would be able to keep my role of Mera in the movies 'Justice League' and 'Aquaman'," she wrote.
Heard filed for divorce from Depp in 2016 after claiming that the 'Pirates of the Caribbean' actor physically and verbally abused her. But Depp has repeatedly denied all the allegations made against him by the actress. Heard, while describing one of her encounters, said Depp had thrown a cell phone at her during a drunken attack.