'He still needs one more open-heart surgery': Jimmy Kimmel shares update on 5-year-old son Billy LOS ANGELES, CALIFORNIA: Jimmy Kimmel's son has undergone several procedures, including an open-heart surgery when he was merely three days old. However, five-year-old Billy seems to have little to no interest in knowing about his surgeries, reveals Kimmel.
While attending the 2022 Children's Hospital Los Angeles Gala with his wife and former 'Jimmy Kimmel Live!' writer Molly McNearney, Kimmel shared an update on their son's health. "He still needs one open-heart surgery, but he's doing great," he said, as per a report by Today. The gala was hosted by Chris and Robert Pine, while Justin Timberlake performed a 40-minute throwback set.
RELATED ARTICLES
'Attention-seeking narcissist': Jimmy Kimmel slammed for 'goofy a**' upstaging Quinta Brunson during her Emmy speech
Quinta Brunson interrupts Jimmy Kimmel's monologue after he ruined her Emmys speech, but fans still seething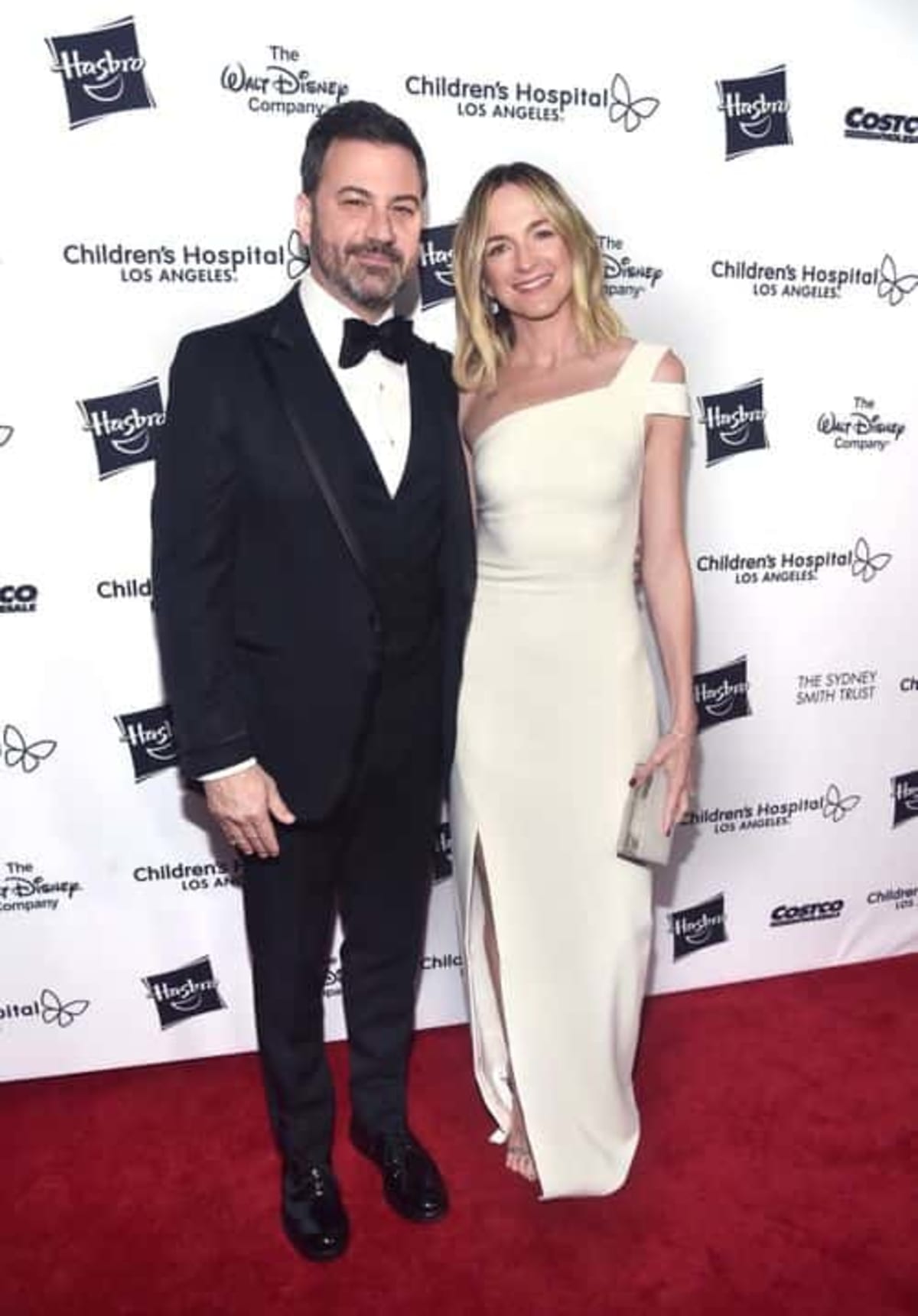 The talk show host often speaks about his son's health-related ailments, having earlier mentioned during a monologue in his show that Billy had to undergo a major open-heart surgery right after birth when he was merely three days old. Kimmel, who has been a supporter and benefactor of the Children's Hospital Los Angeles, remarked at the gala that seeing their son's condition was a driving force behind the couple's support of the hospital. Notably, the five-year-old was treated for a congenital heart defect called tetralogy of Fallot there.
However, Billy, who still needs one open-heart surgery, seems to have no interest in learning about his condition. "He has no idea what we're up to [tonight], nor would he care," said Kimmel, reports People. The comedian added that he "tried to explain the heart surgery to him because he has a bit of scar down the center of his chest, and he has almost no interest."
Kimmel then expressed his gratitude to the hospital and the charity gala, while mentioning that both he and his wife supported the cause even before their son was operated on there. "Our son, Billy, had two open-heart surgeries here, he was born with two heart defects, and they fixed them up real good, so we're very grateful," said the talk show host, before continuing, "We never imagined that this organization that we'd supported financially and by hosting events for them would be a place that we needed to go — so that came as a bit of a shock, but it all worked out."
During his son's birthday in April this year, Kimmel took to Instagram to share a post thanking the medical staff who saved the young boy's life. "Happy 5th birthday to our little nut. We are eternally grateful to the brilliant doctors and nurses at @ChildrensLA & @CedarsSinai for saving Billy's life and to those of you whose donations, prayers and positive thoughts meant everything. Please support families who need medical care," read the caption.
Kimmel and McNearney are parents to Billy and Jane, while Kimmel has two other children with his ex-wife Gina Kimmel, namely Katie Kimmel, 31, and Kevin Kimmel, 29.
Share this article:
'He still needs one more open-heart surgery': Jimmy Kimmel shares update on 5-year-old son Billy