Rupert Murdoch, 87, hits the beach with doting wife Jerry Hall who was spotted helping him out of the water
The duo is currently on vacation at their favorite holiday spot in Barbados, and they rang in the New Year with their friends and family on the celeb-packed island Jerry Hall and her husband Rupert Murdoch, who are currently enjoying a vacation in Barbados, looked quite the inseparable couple as they frolicked and enjoyed a swim at the beach on New Year's Day. The couple is slated to celebrate their third wedding anniversary in a couple of months.
The duo is currently on holiday at their favorite holiday spot in Barbados, and they rang in the New Year with their friends and family on the celeb-packed island. On Tuesday, the couple was spotted going for a comfortable swim in a bid to enjoy some quality time and each other's company.
Jerry looked to be quite the doting wife as she helped her husband Rupert out of the water before they settled down to read on the beach chairs lined up along the waters. The famous model looked amazing in her chic navy blue swimsuit, with a halter-neck design.
Not only did the ruched one-piece highlight the blonde's golden glow, but they also accentuated her amazing figure. She further kept things cool by styling her locks into quirky plaits while adding shades and skipping makeup for the low key day on the beach.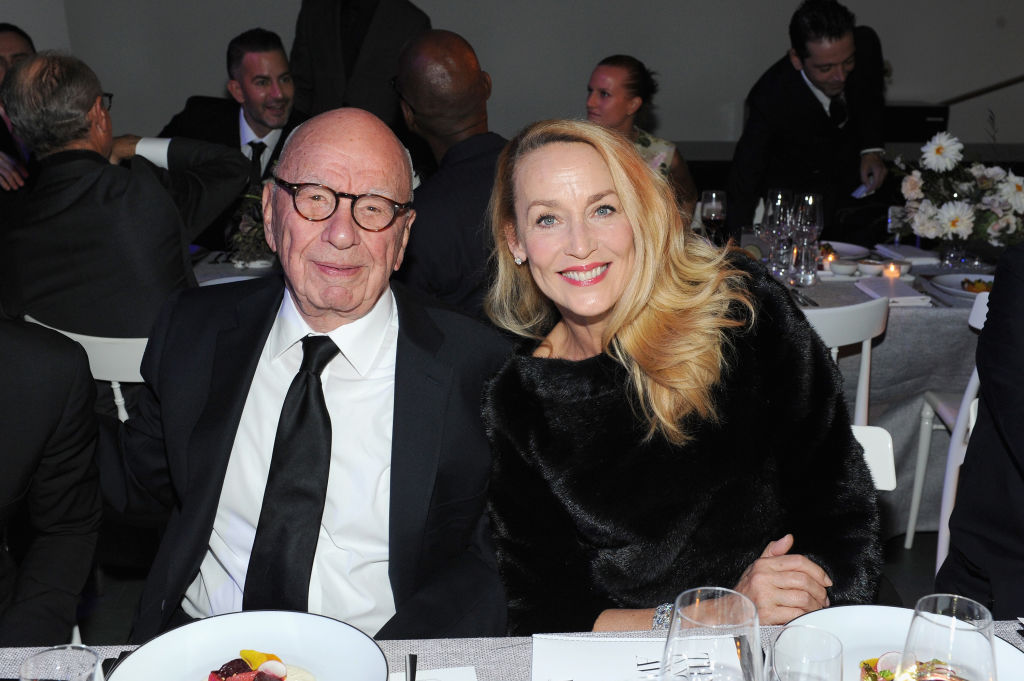 The couple was seen to be thoroughly enjoying their swim, but the media mogul needed a little bit of help from his wife while climbing back to the beach. His adoring wife held on to his hand before gently pushing him on the back as they headed up a sandy slope.
The duo headed towards the lounging chairs by the beach where they settled down with a book each and spent some quiet, reading time. While Jerry's choice was Cressida Connolly's 'After The Party', an acclaimed novel set on the eve of World War 2 during one family summer in rural England, Rupert chose to read 'Utopia for Realists: And How We Can Get There' by Rutger Bregman.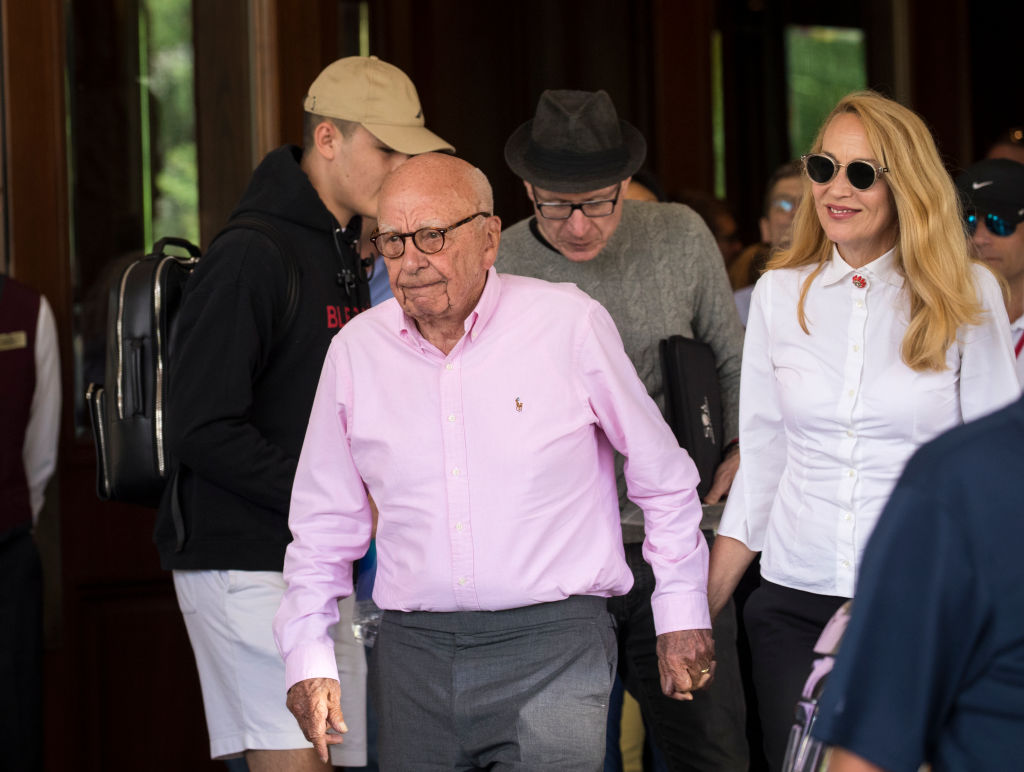 Jerry and Rupert married in an intimate ceremony in London in March 2016, following a whirlwind five-month romance. They later went on their honeymoon to France. The media mogul reportedly has six children from three former marriages: James, 45, Lachlan, 46, Elisabeth, 49, Prudence, 60, Grace Helen, 17, and Chloe, 15.
Meanwhile, the actress has four children with ex Mick Jagger: sons Gabriel, 20, and James, 32, and daughters Georgia May, 26, and Elizabeth Jagger, 44. Rupert's marriage to Jerry is his fourth but the first for her, as she held an unofficial marriage-like ceremony in 1990, in Bali, Indonesia, with Jagger.
Share this article:
Rupert Murdoch, 87, hits the beach with doting wife Jerry Hall who was spotted helping him out of the water