Jeffery Epstein made 17 trips to WH when Bill Clinton was Prez, here's who joined him Jeffery Epstein reportedly had a very close relationship with former president Bill Clinton, visiting the White House on no less than 17 occasions during Clinton's presidency. But a new report has shed some light on another interesting fact - Epstein was never alone during those trips.
As we reported on earlier, Epstein also frequently hosted Clinton aboard his plane Lolita Express, but as pilot Larry Visoski testified, there were rarely any young girls present. That doesn't appear to be the case on Epstein's trips to the White House. It appears the late disgraced financier was always accompanied by "young women", but it's unclear exactly why. Clearly, Epstein didn't try to keep the visits a secret either, reportedly having photos of him at the White House in his Palm Beach mansion.
RELATED ARTICLES
What happened to Ghislaine Maxwell's 'child'? Accuser saw pic of 'nude pregnant' socialite
Jeffrey Epstein was given a pass by NYPD even as they arrested 7,000 others for similar offenses under Sex Offender Registration Act
Despite Epstein being dead and Maxwell found guilty, the case against his sex ring continues to grow in interest. There's a keen public interest case to know who exactly was involved in the ring, and what they knew. Judging by the latest reports, it appears Clinton could be a central character, as are Epstein's girlfriends.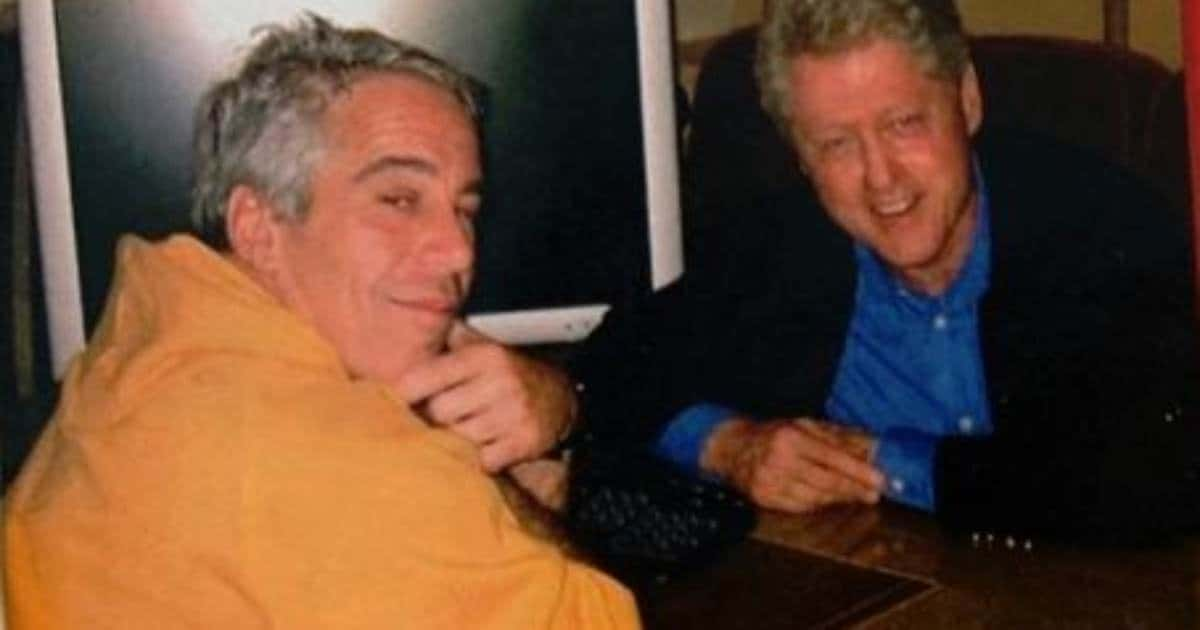 Who did Epstein take to the White House?
After analyzing visitor logs from the Clinton presidency, The Daily Mail reported that Epstein brought eight women with him on his many trips to the White House between 1993 and 1995. Of the eight, four are known girlfriends of the financier - Celina Midelfart, Eva Andersson, Francis Jardine, and Ghislaine Maxwell. The other four names - Jennifer Garrison, Shelley Gafni, Jennifer Driver, and Lyoubov Orlova are more obscure. It's unclear who exactly they are, and how they are linked to Epstein. Attempts to reach out to the women were unsuccessful, so their roles remain a mystery for now.
What's also unclear is why exactly Epstein frequented the White House. A reason for his visits was never mentioned, barring a September 1993 visit with Ghislaine Maxwell for a party. That party was organized by the White House Historical Association, to which Epstein donated $10,000. Epstein also visited the White House on July 28, 1994, with Midelfart, a Norwegian heiress who once dated former president Donald Trump. On September 26, 1994, he visited again with Andersson and Jardine, while the former president was at the UN General Assembly.
On March 24, 1993, Epstein visited the building with Gafni while Clinton was in Texas. It's likely the financier met the former president on December 21, 1993, when he had a three-hour window that day, as Epstein came with Driver. The visits have been corroborated with logs from Epstein's plane, which also link Mark Middleton. The then-assistant to the chief of staff was found guilty in 1996 of abusing his access to "impress business clients" and "setting himself up as an international deal-maker."
Epstein's final visit was on January 28, 1995, with Orlova, weeks before Middleton left the White House. At the time, all the women who accompanied Epstein were either in their late 20s or early 30s. On most occasions, the logs say he was going to the West Wing, indicating a meeting with the president, or at least a very senior member of his staff. The visits occurred at the same time Maxwell is accused of recruiting underage girls for Epstein and the latest information could contest Clinton's claims he knew nothing about Epstein's activities.