Who is Richard Gilliland's wife Jean Smart? How love knocked on couple's door on sets of 'Designing Women' Actor Richard Gilliland, known for roles in films like 'Designing Women' and 'Airplane II: The Sequel,' has died. Gilliland, 71, was married to Emmy-winning actress Jean Smart, 69, and suffered from a "brief illness" before passing away in Los Angeles, California, last week, according to a press release shared with Fox News.
The couple were married for nearly 34 years. The actor met Smart when they worked together on the 1980s CBS sitcom 'Designing Women,' in which, he played a baseball talent scout by the name of JD Shackelford, the boyfriend of Annie Pott's Mary Jo Shively. That's where he met and eventually married Smart, who played Charlene Frazier-Stillfield on the series. Here's a look into their love story.
READ MORE
Actor Yuko Takeuchi dies by suicide at age 40 in latest Japanese celebrity to have killed themselves
Celebrity deaths in 2021: From Christopher Plummer to Larry King, the full updated list of stars who'll never fade
Who is Richard Gilliland's wife Jean Smart?
Born and raised in Seattle, Washington, as the second of four children, Smart was diagnosed with type 1 diabetes at the age of thirteen. She is a direct descendant of Dorcas Hoar, one of the last women convicted of witchcraft during the Salem witch trials, a fact which she discovered on Season 10 of the American genealogy docuseries 'Who Do You Think You Are?'
She is a 1969 graduate of Ballard High School in Seattle and while in the school's drama program, she was bitten by the acting bug. She graduated from the University of Washington Professional Actors Training Program with a BFA. Smart is also a member of the University of Washington chapter of the Alpha Delta Pi sorority.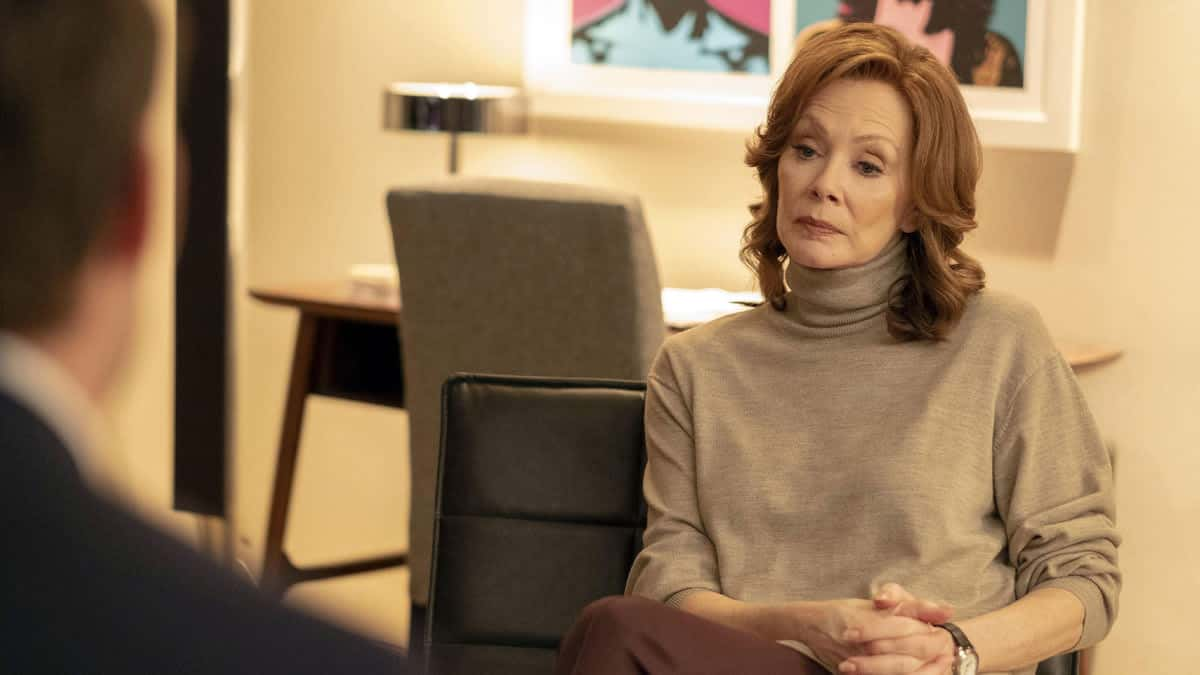 Theatre to TV to films
After graduating from college, Smart began her career appearing in regional theater throughout the Pacific Northwest, including in Washington, Alaska, and Oregon. Her first professional season was with the Oregon Shakespeare Festival where she went on to perform in Shakespeare's 'Much Ado About Nothing' and 'A Moon for the Misbegotten,' among others. During the late 1970s she built up a strong resume in regional theater with such companies as the Seattle Repertory Theatre ('Equus,' 'Fallen Angels'), ACT ('A Christmas Carol'), Pittsburgh Public Theatre (as Lady Macbeth, opposite Tom Atkins as Macbeth and Keith Fowler as Macduff), Alaska Repertory Theatre ('Terra Nova') and Alliance Theatre ('A History of the American Film').
Her first significant break came with a starring role in the potent, critically-acclaimed lesbian drama 'Last Summer at Bluefish Cove'. She was nominated for a Drama Desk Award for her performance in the Off-Broadway play. Smart made a highly auspicious Broadway debut in 1981 playing Marlene Dietrich in 'Piaf' starring Jane Lapotaire. It was the subsequent TV taping of that debut, 'Piaf' (1984), that brought about major Hollywood interest. The actor began working in television in several smaller to mid-size guest parts in the late 1970s and early 1980s, appearing on 'The Facts of Life', 'Alice', and 'Remington Steele', 'Teachers Only', 'Reggie' amd 'Flashpoint' among several others. She portrayed Laurie Blake in HBO's 'Watchmen', for which she was nominated for an Emmy for Outstanding Supporting Actress in a Limited Series or Movie.
'Met him when he was kissing someone else'
In 1985, Smart was cast in the starring role of Charlene Frazier Stillfield on the comedy series 'Designing Women', a role she played from the show's beginning in 1986 through its fifth season and that's where she met her to-be husband Richard Gilliland. "I met him when he was kissing someone else," Smart said during a 2017 interview with Northwest Prime Time, adding that she asked fellow cast member Delta Burke to find out if Gilliland was on the market. "Naturally, Delta walked up to him and blurted, 'Jean wants to know if you're married.'"
In an interview with designingwomenonline.com, Smart said that she 'lured' Richard into her dressing room under the flimsy pretext of needing help with a crossword puzzle. Soon, they were talking about marriage and tied the knot in June 1987 in fellow cast member Dixie Carter's rose garden that she shared with her husband Hal Holbrook. The couple have starred together in the stage productions of 'It Had to Be You' and 'Love Letters,' the telefilms 'Just My Imagination' and 'Audrey's Rain,' and most notably, the Fox series '24,' where Gilliland portrayed Captain Stan Cotter alongside Smart's first lady Martha Logan. The duo was slated to work together again this summer in a Tate Taylor film prior to Gilliland's death.
Who are their children?
Jean and Richard's son, Connor, 31, was born in October of 1989. Their second child Bonnie ("Ani"), who they adopted as a 10-month-old baby from China in May 2009. Bonnie, who turns 12 in May, was named after Richard's sister and Jean's mom respectively.
"When we finally started the process, it actually took a lot longer than we expected. We thought my son [Connor] was going to be about 15 when we got the baby and he's just turned 20," she said in an interview according to Live Ramp Up. She added that: "[Bonnie] is the smartest, funniest, most darling gift. And she sleeps all night!" During an interview with Chicago Tribune in 1992, the report said that Smart's personal doctor was not happy with her first pregnancy. Smart has diabetes, so her doctor, forbade her from getting pregnant accidentally as without proper planning such pregnancy could harm both mother and child.