What is Jane Krakowski's net worth? Here's 'Name that Tune' host's massive fortune and why she left ballet lessons Born in New Jersey, Jane Krakowski's first major television role was as Theresa Rebecca "TR" Kendall in the NBC soap opera 'Search for Tomorrow' (1984). She was nominated with two consecutive Daytime Emmy Awards for the same.
The actress and singer is best known for her role as Jenna Maroney in the NBC satirical comedy series '30 Rock', for which she received four Primetime Emmy Award nominations for Outstanding Supporting Actress in a Comedy Series. She's also known for her Golden Globe-nominated performances in 'Ally McBeal' and her Tony-winning performance in 'Nine'.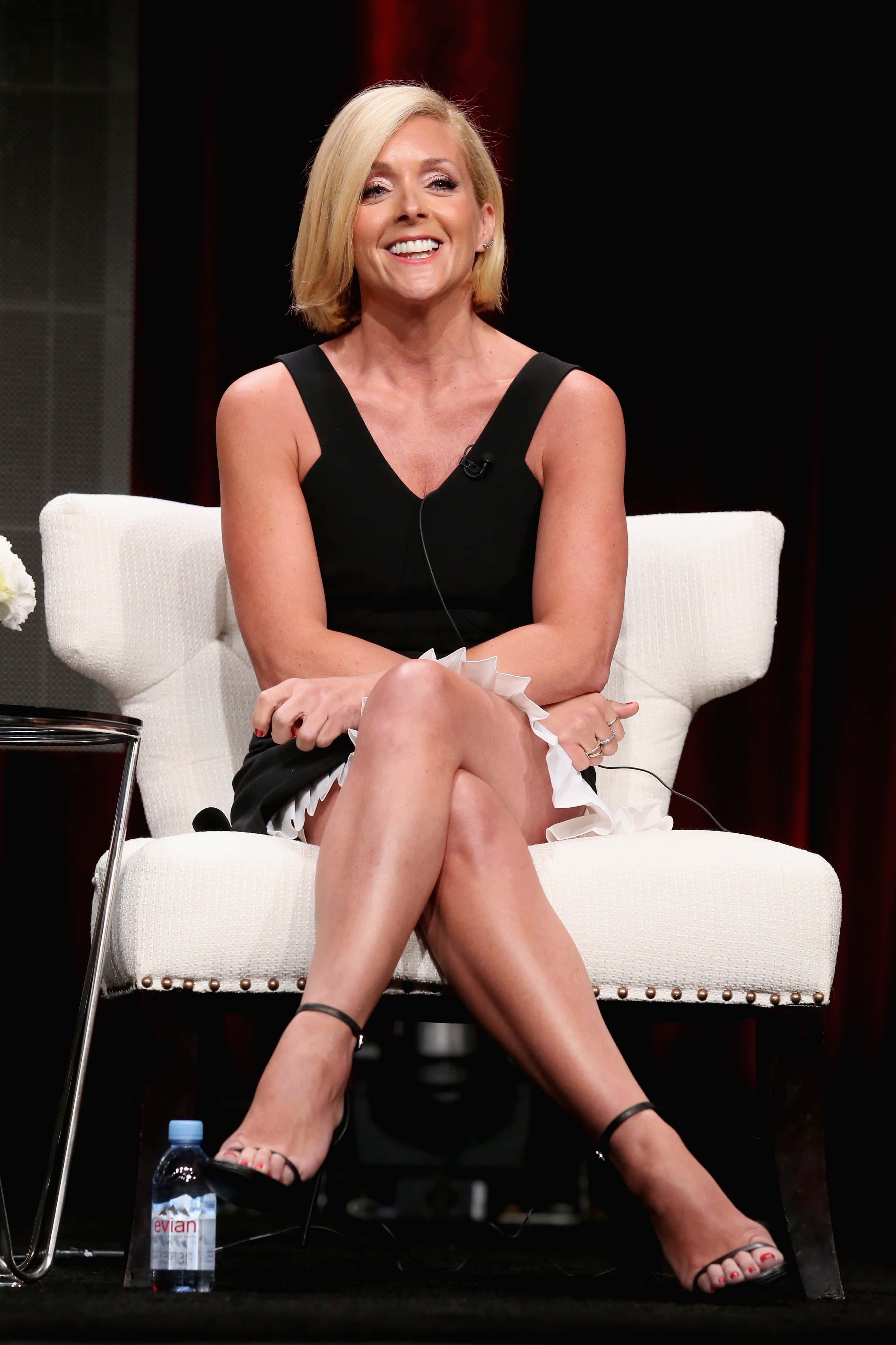 Her other notable television roles include Jacqueline White in the Netflix comedy series 'Unbreakable Kimmy Schmidt' (2015–2020), making her one of the richest American actresses with a net worth of $14 million.
Krakowski made her feature film debut as Cousin Vicki Johnson in the road comedy 'National Lampoon's Vacation' (1983), which was followed by roles in 'The Flintstones in Viva Rock Vegas' (2000), 'Ice Age' (2002), 'Alfie' (2004), 'Open Season' (2006), 'Pixels' (2015), and 'The Willoughbys' (2020). Krakowski appeared in 'Fatal Attraction', 'Go, Cirque du Freak: The Vampire's Assistant' and 'Dance with Me'.

As a trained singer, Krakowski has made numerous appearances on stage too. At 18, she originated the role of Dinah the Dining Car in the 1987 Broadway production of 'Starlight Express'. She appeared in the 1989 Broadway musical 'Grand Hotel' as the typist and would-be film star Flaemmchen, for which she was nominated for a Tony Award. Her solo number, 'I Want to Go to Hollywood', is included on the original cast recording.
Krakowski was born and raised in Parsippany-Troy Hills, New Jersey, and is the daughter of chemical engineer Ed Krajkowski and Barbara, a college theater instructor and producing artistic director for the Women's Theater Company. She has an older brother. Her father's family is Polish. While she speaks very little Polish, her father and grandparents are fluent.
Krakowski grew up immersed in the local theater scene as a result of her parents' activities. In an interview, she said: "Instead of hiring baby sitters, they brought me along with them." She took ballet lessons at age four but later stopped because she had the wrong body shape. She gravitated towards Broadway dancing afterwards. She attended Parsippany High School and then the Professional Children's School in New York City and Mason Gross School of the Arts at Rutgers University, New Brunswick.
Krakowski was engaged to British Menswear designer Robert Godley in 2009 but they split in 2011. They have a son together named Bennett Robert Godley, who is 9 years old. Krakowski regularly performs on stage and she won the Tony Award for Best Featured Actress for her performance in the Broadway revival of 'Nine' (2003). She also received Tony Award nominations for 'Grand Hotel' (1989) and 'She Loves Me' (2016). She received the Laurence Olivier Award for Best Actress in a Musical for her performance in the 'West End' revival of 'Guys and Dolls' (2005).