What was Ivana Trump's net worth? Donald Trump's $14M alimony to ex-wife fueled her rise to a biz tycoon Update: The official cause of Ivana Trump's death was revealed on Friday, July 15. A housekeeper had found her unresponsive at the bottom of a staircase on Thursday, July 14, as she arrived for work. Now a medical examiner has determined that she died of blunt impact injuries to the torso as a result of the fall and her death has been ruled an accident
------------------
Former President Donald Trump's ex-wife Ivana Trump died on Thursday, July 14, aged 73. Trump announced the death of his ex-wife on his Truth Social platform. Ivana was the former President's first wife, and mother of his three children, Donald Jr, Eric and Ivanka.
Ivana was found at the bottom of a staircase and possibly had a cardiac arrest. The city's Medical Examiner's Office, however, will determine the official cause of death. Police are investigating whether Ivana fell down the stairs at her home on East 64th Street, New York Post learned from police sources.
ALSO READ
Anesthetist filmed sexually assaulting pregnant woman after heavily sedating her during C-section
Who was Simon Currat? Colorado boy, 6, dies after being bitten by rattlesnake during bike ride
Ivana's rise from a poor Czech immigrant to a business tycoon was fueled by a massive $14 million divorce settlement. In fact, she even appeared in a cameo role in the 1996 movie 'The First Wives Club'. In the film, she is seen advising three Manhattan divorcees "Don't get mad, get everything."
What was Ivana Trump's net worth?
An Olympic athlete, socialite, and fashion model, Ivana had a net worth of $100 million at the time of her death, according to Celebrity Net Worth. Born in the Czech city of Zlin in 1949 to electrical engineer father Miloš Zelníček and telephone operator mom Marie Zelníčková, Ivana was a skier. She worked as a ski instructor and model after moving to Canada in the early 1970s following her marriage to Austrian ski instructor Alfred Winklmayr. Winklmayr was the first of her four husbands.
Ivana said she considered modeling as only a temporary job, but this is what eventually prompted her first meeting with Donald Trump in 1976, during a booking in New York City. During her marriage to the ex-president, Ivana worked as executive vice president of interior design at his business. She oversaw the décor at Trump Tower in Manhattan, including the famously known pink marble interior. She also oversaw the construction of the Grand Hyatt Hotel in NYC, and the Trump Taj Mahal Casino in Atlantic City. After Trump bought New York City's iconic Plaza Hotel back in 1988, Ivana became its manager.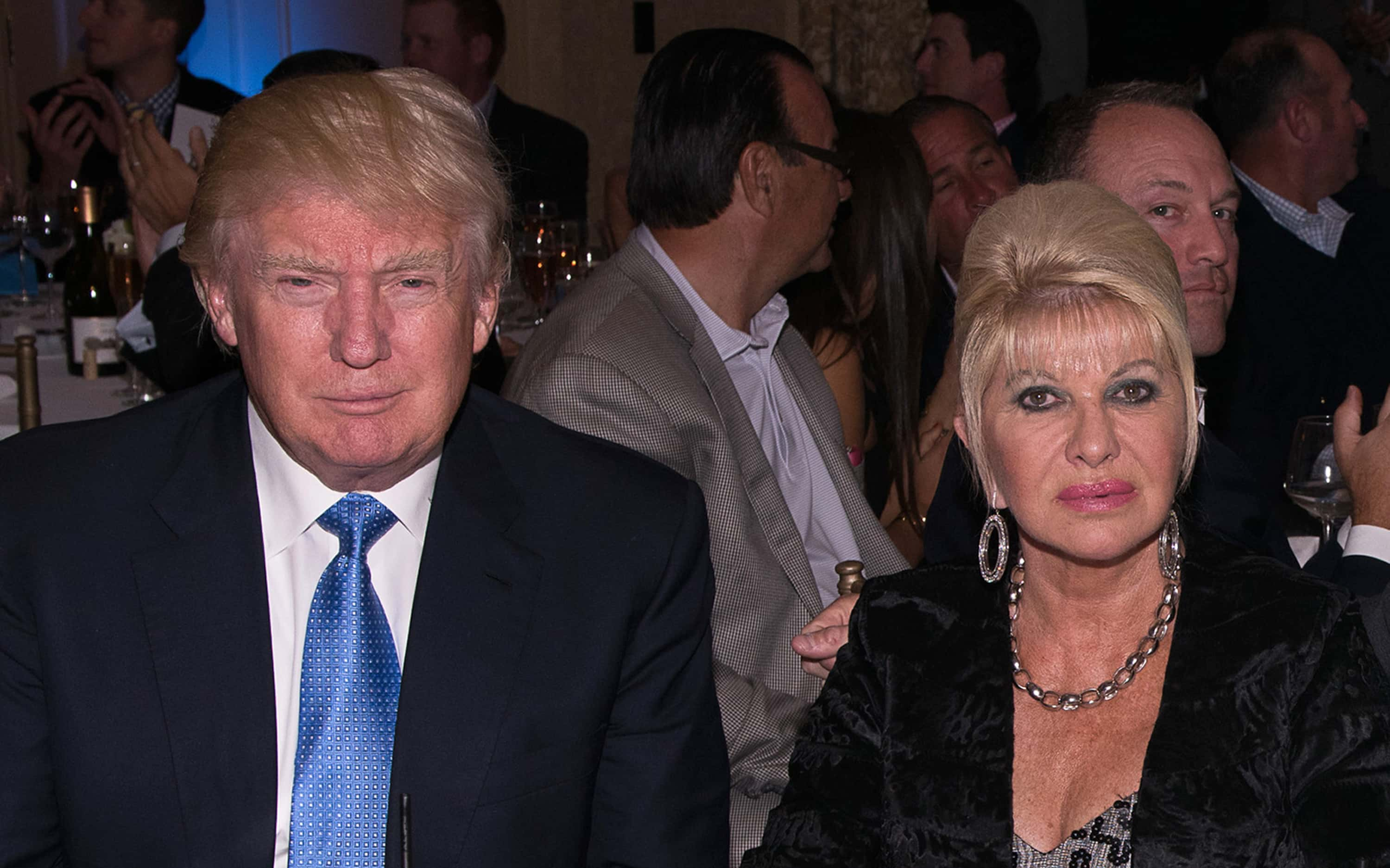 Ivana and Trump split in 1992, following which she received a settlement of $14 million. She also received a 45-room Connecticut mansion, as well as an apartment at Trump's New York Trump Plaza apartment complex. Her assets doubled after she sold the Connecticut mansion for $15 million in 1998. Ivana also got Trump's Mar-a-Lago country club in West Palm Beach, Florida, for a month a year.
Ivana went on to design several fashion lines. Clothes and jewels were then sold on TV channels the Home Shopping Network and QVC. In 1995, she opened the House of Ivana fashion and fragrance company on New York's Park Avenue. She acquired a stake in Croatia's Slobodna Dalmacija newspaper in 1998, but it had to be sold after its fortunes declined.
Ivana published several autobiographical books, including 'For Alone' and 'Free To Love'. She also published a self-help time in 1995, named 'The Best Is Yet To Come'. An agony aunt column called 'Ask Ivanka' ran in Globe from 1995 to 2010. She published 'Raising Trump' in 2017, which was an account of her marriage to Trump and her relationship with the couple's three children.
TOP STORIES
Who is Mohammed Arsala? Afghan migrant, 32, sexually assaults minors, says 'its normal in my country'
Who is Sarah Lopez? Dem witness infuriates Internet by saying abortion was 'an act of SELF-LOVE'
During her last years, Ivana was often spotted in the Upper East Side neighborhood where her townhouse was located She would occasionally go shopping, or for meals. After her death, her son Eric confirmed the news to the Daily Mail. "Our mother was an incredible woman - a force in business, a world-class athlete, a radiant beauty, and caring mother and friend," he said. "Ivana Trump was a survivor. She fled from communism and embraced this country. She taught her children about grit and toughness, compassion and determination. She will be dearly missed by her mother, her three children and ten grandchildren."