Is Atlantis in the Pacific? Yellow brick road under the sea fuels theories, Internet disagrees A deep-sea study at one of the world's largest marine conservation areas revealed an alarming sight. The 'Ocean Exploration Trust' researchers were leading the expedition when they came across what seemed to be a paved road. The paved region was observed using the exploration vessel Nautilus and was dubbed the "yellow brick road" and "road to Atlantis" by researchers.

According to the Nautilus website, the vessel was snooping around the Papahanaumokuakea Marine National Monument (PMNM) off the Hawaiian Islands at the time of the discovery. PMNM is a world heritage site that spans 15 lakh square kilometers and covers the North-western Hawaiian Islands. Researchers observed this scene while investigating the Lili'uokalani Ridge on the Nautilus. The EV Nautilus captured the moment it came across the paved road-like structure. It is not, however, a route to Atlantis, the legendary metropolis. In actuality, according to Nautilus' YouTube page, it's just "an example of ancient active volcanic geology."
READ MORE
Jesse Williams addresses Broadway nude leak after becoming internet sensation: 'It's whatever'
Inside Prince Albert of Monaco and Princess Charlene's troubled marriage: Monarch to pay $12M to wife annually

The ship was roughly 1000 meters under water when it hit a dry-looking surface, which was surprising given its location. "This is strange," one scientist commented. "It's similar to brick." At the Nootka Seamount, which is considered a shallow research site, Nautilus assisted in bringing this discovery to light. Within the PMNM, there are several locations with depths over 3,000 meters. The PMNM is a huge area, and only around 3% of it has been explored thus far.
Since April 2022, Nautilus has been exploring this area and its surroundings. And the best part about these expeditions is that they can be watched live by anyone with access to the internet, and many are interested in watching. 'The Ocean Exploration Trust' aspires to explore depths never before reached by humans in order to understand more about the Earth's underlying geology. Speaking of the live videos, many people have shared their comments on it on Twitter.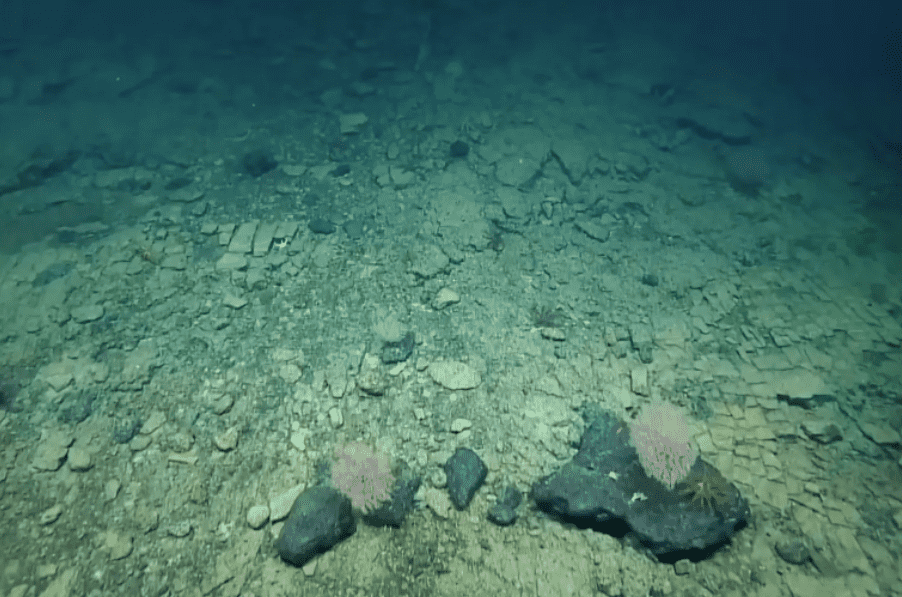 One user wrote, "This is Lumeria not Atlantis. Atlantis is where the azores is and Lumeria by Hawaii." Another person wrote, "Atlantis is now Antarctica, what the hell do you think they've been doing there since at least ww2? They've been recovering ancient technology (which is more advanced than ours) from vostok," while another said, "Doubtful. Atlantis has never been postulated in the Pacific. Doesn't make a lot of sense, really. How would the Mediterraneans have heard about it? If it ever existed , of course." One other person wrote, "Every major government has known where Atlantis was for awhile now. There will be a war in the pacific over this lost city. A lot of lost knowledge waiting to be recovered."
---
This is Lumeria not Atlantis. Atlantis is where the azores is and Lumeria by Hawaii.

— Reddking Creative (D,D) (@G_RIDDLES) May 10, 2022
---
---
Atlantis is now Antarctica, what the hell do you think they've been doing there since at least ww2? They've been recovering ancient technology (which is more advanced than ours) from vostok

— planglufc (@planglufc) May 11, 2022
---
---
Doubtful. Atlantis has never been postulated in the Pacific. Doesn't make a lot of sense, really. How would the Mediterraneans have heard about it? If it ever existed , of course.

— Sam Peckinpah's Angry Ghost (@peckinpah_s) May 10, 2022
---
---
Every major government has known where Atlantis was for awhile now. There will be a war in the pacific over this lost city. A lot of lost knowledge waiting to be recovered.

— Stocks Are Complicated (@SimpleStonk) May 11, 2022
---