'Love Island': Is Cinco PLAYING Cashay again? Fans call him an 'emotional fraudster' If you thought the love triangle between Cashay Proudfoot, Melvin 'Cinco' Holland Jr, and Trina Njoroge was put to rest after he picked Trina over Cash, then you couldn't be more wrong. Turns out our girl Cash was still harboring a soft spot for Cinco, despite being traded for another girl and surprisingly Cinco too is second-guessing his decision of coupling up with Trina.
The recently aired episode of 'Love Island' featured Cash expressing her feelings to Cinco as part of 'operation heart attack'. She pointed out to him that he was everything she wished for in a man and basically told him that he would be better off with her than Trina, as he doesn't appear to be very happy with her. She drove home her point by pointing out how Trina and Cinco sit next to each other like they have been married for decades, while on the other hand, she and Cinco had a lot more chemistry and spark. It looks like Cash's argument made sense to Cinco.
RELATED ARTICLES
Does Melvin Cinco have a girl back home? 'Love Island' fans warn Trina Njoroge to stay away
When will USA's 'Love Island: Casa Amor' air? Here's what biggest test for couples is all about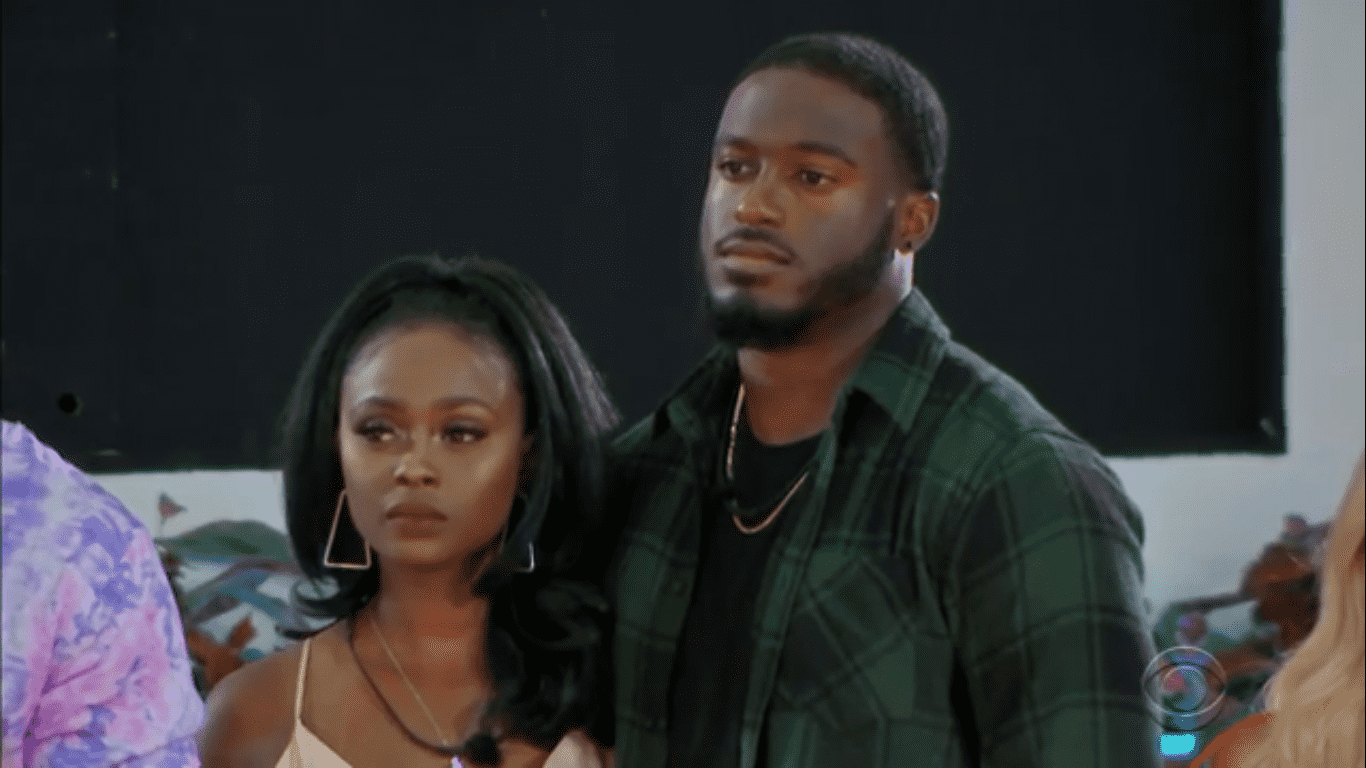 Is Cinco really interested in Cashay?
Cinco pulled Trina aside and told her that he was confused, as he still had feelings for Cash. Trina was taken aback on hearing that and broke down declaring that she was done with men. She also shared her desire to be the only woman in her man's life, but since Cinco isn't offering that to her, she might pull away from him. Later, Cash once again pleaded her case with Cinco.
Cash began listing out the reasons why he should consider her over Trina and was short of begging him to pick her. Watching Cash plead with Cinco didn't sit well with fans. A fan tweeted, "Clearly Cinco is not into Cash. You should never have to beg for a man's attention! #LoveIsland #LoveIslandUSA." Another fan wrote, "Cash i love you girl but I don't understand what you see in Cinco you shouldn't have to beg him to choose you or prove to him why you should be together #LoveIslandUSA." "I'm not a trina fan, but I wish cash would stop chasing that man. If you have to plead your case to him for him to be with you, that's not the right situation for you. #LoveIslandUSA," seconded a fan.
Many fans were also suspicious about Cinco's sudden interest in Cash and believe that he is playing a game. A fan commented, "Now that Cinco has seen Cash is a viewer fave he suddenly has feelings again. Honestly I wish the girls can play this game like the guys #LoveIslandUSA."
"Cinco is an emotional fraudster. He came there to play the game and his strategy is to stick to the black girl. I think Cinco thought the Jeremy thing would make Trina the fans' favorite but the votes shocked him. Cinco came in with Johnny's updated strategy. #LoveIslandUSA," echoed a fan. Another fan added, "I wish y'all would see that Cinco is a game player, that man isn't dumb he knows America loves Cashay and y'all are gonna let him play this game just like Caleb did #LoveIslandUSA."
'Love Island' Season 3 airs on Tuesday through Friday at 9 pm ET/PT on CBS. In addition, 'Love Island' will air on Sunday nights from 9 to 11 pm ET/PT for the remainder of the season. You can also stream the episodes on Paramount+.