'I'll Be Gone in the Dark' Episode 5: Was Michelle McNamara depressed, did her mental demons cause her death? Michelle McNamara's death came as a jolt out of the blue. A rude shock, it still leaves many unanswered questions. As HBO's 'I'll Be Gone in the Dark' attempts to delve deeper into how she died in her sleep on April 21, 2016, at the age of 46, many truths surface.
Of them, one of the biggest mysteries remain unsolved: Was Michelle addicted to drugs? Did pills kill her? Through the hour-long drama, we find out how Michelle was popping Xanax pills and even fentanyl — which is said to be as fatal as morphine. While genetic connections are traced in her family with her father's addiction problem and subsequent rehab, the biggest doubt remains: ​Was Michelle McNamara depressed?
"​We talked about it as early as high school," Michelle's friend Kera Bolonik said. "She was this popular girl. The reels of her mind were constantly rolling. I wish I had listened to her more," she confessed with the guilt of Michelle being a better friend to her than she was.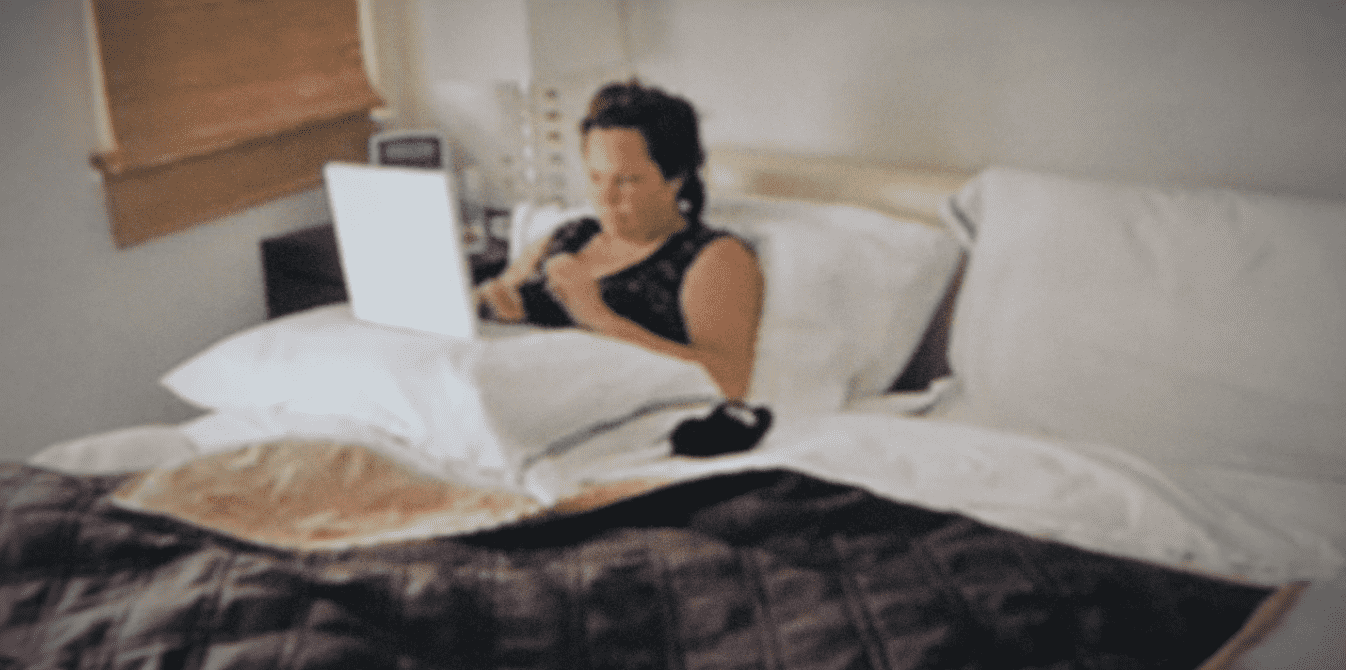 The real revelation comes from Michelle's own words. "It's not any one thing, it never had been," her diary entry read. "It's darkness that covers everything I see, do or touch with moments of light and happiness. I try to stay with those moments as much as possible. But they don't stay."
She herself confessed, "I probably do have a chemical-based depression but I can't spend my life battling this darkness, this obsession with lies and dishonesty, injustice and ugliness and cruelty. It's like everything is pressing against my back, forcing me down. I can't breathe sometimes. The surprising thing is I feel I have known this for a long time since I was a little kid that I had this sense of loss, this heightened attentiveness to pain and to pressure."
Coming to a breaking point, she said, "I don't know what to do anymore." Michelle then apologized. "I'm sorry. I have always been sorry. Even if I haven't shown it enough. I'm so, so sorry." The narration in the HBO documentary then goes: "​Her death was a terrible accident. I think it points towards how self-medicated our whole culture has become."
Michelle's writing — in which she wrestles with depression and her own mother's sudden death — sheds light on her pain but leaves many questions unanswered. The words hit hard and put the cards on the table. Michelle was struggling and no one knew about the demons in her head. Was it the Golden State Killer? When asked how often she thought about him, she said: "The truth is: All the time. When I climb the stairs to my bedroom or even when I am folding my laundry... The truth is: too much!" The sad truth is that it was her obsession with EAR/ONS that took her life.
As the new episode titled 'Monsters Recede but Never Vanish' premieres on June 26, 2020, at 10 pm ET, it will highlight Michelle's painful journey.