'I am Mother' star Hilary Swank calls Netflix sci-fi thriller a 'really smart, thought-provoking movie' 'I am Mother', Netflix's sci-fi thriller opened June 7 and has already been rated an impressive 89% on Rotten Tomatoes. The movie follows the story of a young teenage girl, Daughter (Clara Rugaard), who is raised by a robot named Mother (voiced by Rose Byrne) after a cataclysmic event wipes out humanity. Hilary Swank, one of the key characters in the movie, spoke to MEA WorldWide (MEAWW) about how the movie made viewers ask a lot of questions.
"I think it is a really smart, thought-provoking movie," Swank said. "The whole idea of wiping out the human existence in order to make a perfect human being because we're just so... out of whack with each other and polarized. But how do you do that? And create a perfect human being. And what defines the perfect human? There's a lot of whom to trust here."
Daughter is the only human on earth after Mother lovingly raises her from a human embryo and cares for her over several years. Mother, an AI, teaches her to lead the next generation of human beings, all of who reside as frozen embryos. The mother-daughter relationship is threatened when a stranger, 'Woman' arrives and interactions with her lead Daughter to realize that Mother was responsible for the apocalypse that destroyed humans.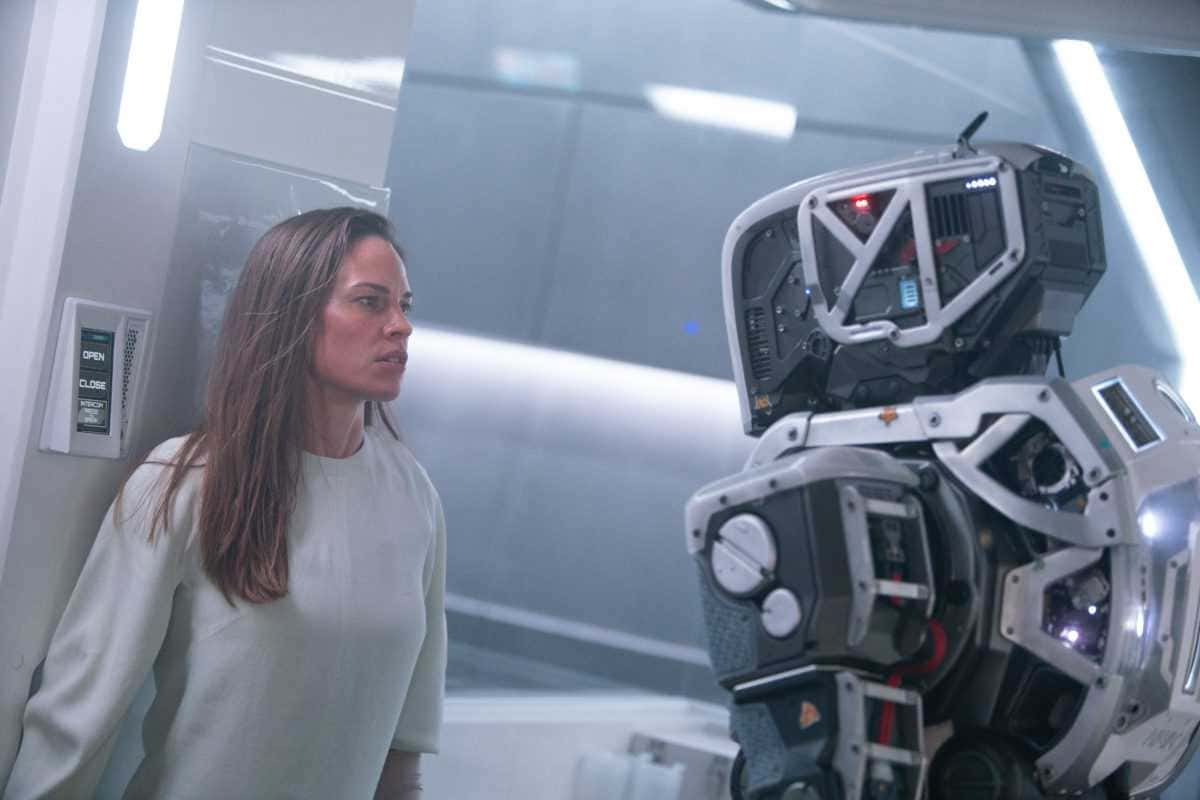 Swank plays 'Woman', a survivor, and while much of her backstory isn't revealed in the film, the 44-year old said there "definitely" was a backstory. "I always create a backstory to make sure I understand where my character is coming from and why she walks in her shoes a certain way."
"Sometimes you have time to do that with the director and sometimes you don't because they're focussed on so many different things, but that's the fun part of creating characters, figuring it all out, because that's what makes us specific. Like you have your backstory, you know what you like, you know what food you don't like, you know your triggers and I think that's really important in a character," Swank explained.
'I Am Mother', directed by Grant Sputore, also stars Clara Rugaard, Rose Byrne and Luke Hawker. The sci-fi thriller is available for streaming on Netflix.