Who is George Mesires? Hunter Biden called his White lawyer N-word in shocking texts Hunter Biden's text messages revealed that he used the N-word multiple times in conversations with his White lawyer George Mesires, according to DailyMail. The shocking revelation came to light shortly after his father, President Joe Biden, delivered a speech decrying racism on the 100th anniversary of the Tulsa massacre and sought to make racial justice a top priority for his administration. A string of text messages was obtained from Hunter's laptop in which he called his attorney the N-word several times.
DailyMail reported that Hunter's computer had a week of his internet browsing history from March 2019 saved on it before he reportedly abandoned it at a Delaware shop. The history allegedly showed pornographic photos and videos downloaded on his laptop including an orgy between a woman and several Black men. Hunter and the White House were unavailable to comment on any of the material found on his laptop.
RELATED ARTICLES
Hunter Biden's ex Kathleen calls him 'sicko', claims he had affair with Beau's wife Hallie before he died
Who is Lunden Roberts? Hunter Biden's 'stripper' baby mama worked for him when she got pregnant, show texts
What did the text messages say?
DailyMail reported that Hunter joked in a January 2019 text to George Mesires about a 'big penis', and he reportedly said, "I only love you because you're black" and "true dat N-word". In another text exchange, Hunter wrote to Mesires saying, "How much money do I owe you. Becaause (sic) (N-word) you better not be charging me Hennessy rates." In the January text exchange, Mesires wrote to Hunter, "There are ideals of unconditional love that serve as proxies. I don't have many. You. God," to which, Hunter replied, "OMG (N-word) did you just a fictional character from the imagination of the collective frightened and my dead brothers unconditional love is what I should rely on and my kids aren't children George."
Mesires then said, "My parents love was conditioned." Hunter replied, "My penis as of late has been un conditional." To which, Mesires said, "That's why we are searching." Later in the conversation, Hunter said, "Its big penis George. They always find it. And I only love you because you're black," to which, Mesires replied, "It's so annoying when you interject with frivolity." Hunter then said, "True dat (N-word). But I'm done my rant."
Who is George Mesires?
Corporate attorney, Mesires is named to both Illinois Super Lawyers and Chambers USA: America's Leading Lawyers for Business. He has an hourly rate of $845. He has been an associate editor of the American Bankruptcy Institute Journal since 2010.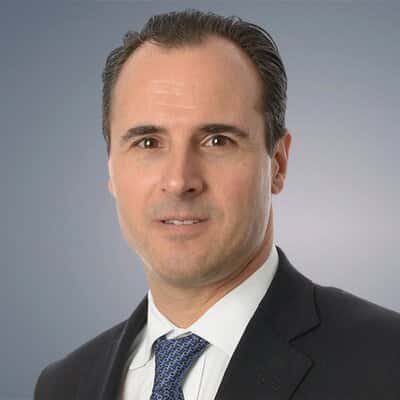 'Hunter picked up the racist language from Papa Joe'
As soon as Hunter's text messages became public, Twitter raged with the hashtag '#RacistHunter', slamming him for his alleged racism. One tweet read, "Joe Biden's son used the n-word multiple times in text messages with his lawyer. I wonder where he learned that. Like father, like son. To our global community & people of color, we apologize for the first family — a worldwide embarrassment. #RacistHunter." Another user commented, "Children aren't born racist. Hunter Biden is no exception. He's a product of the Biden family household. #RacistHunter."
One user commented on the trend, "Of all the things that could trend with Hunter Biden, today it's racism. Because, among other things, he's a racist. #RacistHunter." Another tweet read, "The question is whether Hunter picked up that sort of racist language sitting around the dinner table with Papa Joe. #RacistHunter."
---
Joe Biden's son used the n-word multiple times in text messages with his lawyer.

I wonder where he learned that. Like father, like son.

To our global community & people of color, we apologize for the first family — a worldwide embarrassment. #RacistHunter

— #ThePersistence (@ScottPresler) June 8, 2021
---
---
Children aren't born racist. Hunter Biden is no exception. He's a product of the Biden family household. #RacistHunter

— Arthur Schwartz (@ArthurSchwartz) June 8, 2021
---
---
Of all the things that could trend with Hunter Biden, today it's racism. Because, among other things, he's a racist.#RacistHunter

— Buzz Patterson (@BuzzPatterson) June 8, 2021
---
---
The question is whether Hunter picked up that sort of racist language sitting around the dinner table with Papa Joe. #RacistHunter

— toddstarnes (@toddstarnes) June 8, 2021
---