Who is Gabriel Popoviciu? Hunter Biden accused of helping Romanian tycoon evade prison Hunter Biden's murky business dealings have yet again been exposed, this time reportedly indicating the extent he was willing to go to help his friends. The latest email leak from his laptop shows Hunter allegedly reaching out to former FBI director Louis Freeh in a bid to help Romanian business tycoon Gabriel Popoviciu avoid bribery charges in Romania, while his father was serving as the vice president.
Hunter's laptop has proved to be extremely fruitful for Republicans, who have used the repeated exposes to push the narrative that Joe Biden is corrupt and was involved in his son's business. President Biden has repeatedly said he had no knowledge of his son's business dealings, but that may not be entirely true. In late May, leaked emails showed that the then-VP was roped in for a meeting with 13 others in a 2015 dinner. While it is unclear if Biden did attend the dinner, emails show Hunter said "dad would be there" to meet with his associates in Washington DC.
RELATED ARTICLES
Are Hunter Biden's laptop and emails part of Russian disinformation campaign? Internet says 'Joe is done'
Russia hacked Ukraine gas company linked to Joe Biden's son Hunter to dig up dirt ahead of election, says report
The emails have also revealed intimate details of Hunter's sex life, including with sister-in-law Hallie and a DC-based stripper Lunden Roberts. But it is his business dealings that have constantly landed him in trouble with conservatives. The latest example is Popoviciu, who was charged for bribery at the time.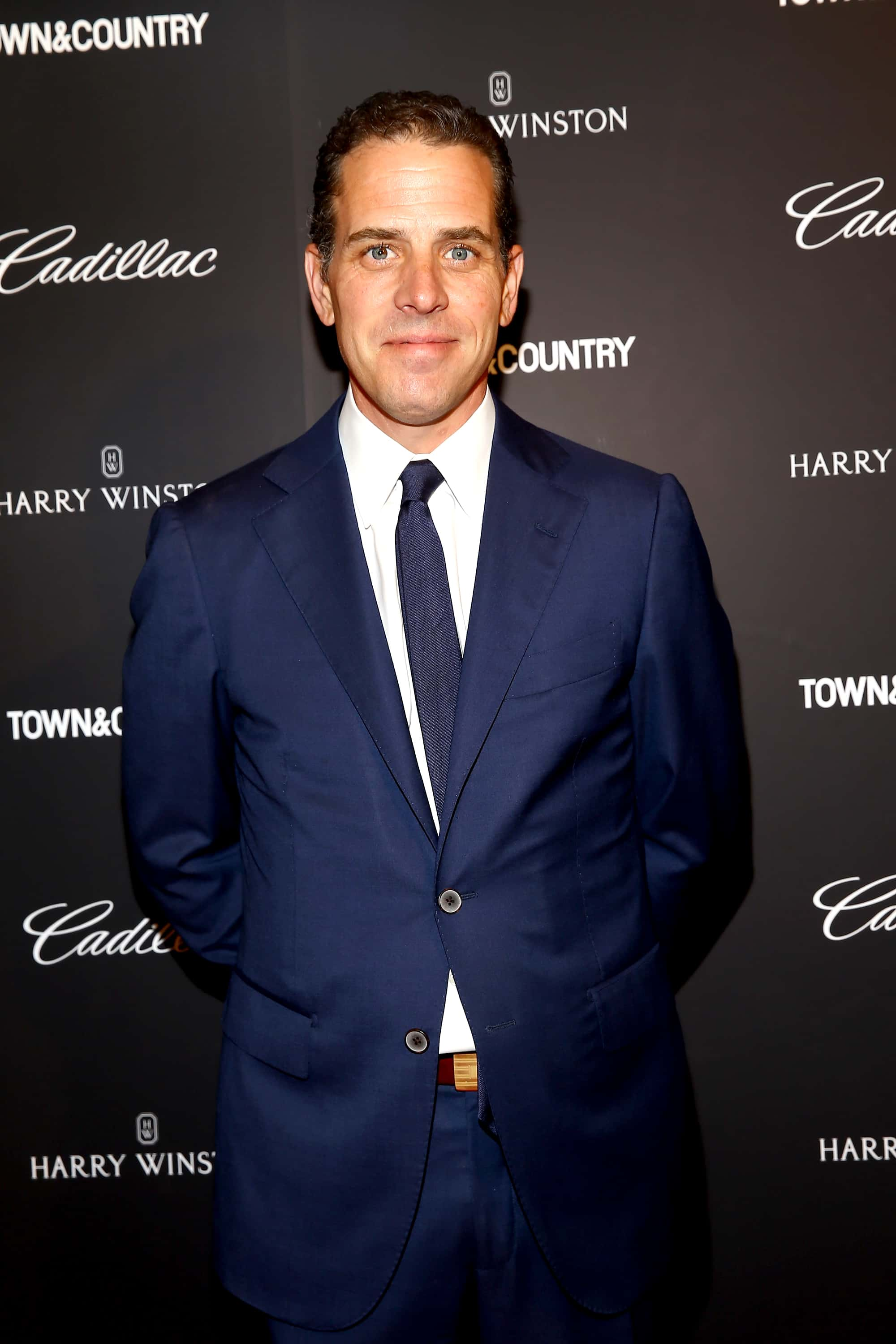 Who is Gabriel Popoviciu?
The Romanian businessman is deeply linked to some of the biggest franchises in the world. The son of a university professor, Popoviciu grew up in communist Romania, where he married the daughter of the deputy prime minister at the time. Following the 1989 Revolution, which led to the downfall of the communist regime, Popoviciu emigrated to New Jersey. He quickly returned to Romania however and began working on businesses with Nicolae Badea, who is the president of the football club FC Dynamo Bucharest.
Together, the duo first started a computer technology company in the early 1990s, before quickly expanding in the areas of trade and real estate. Popoviciu is best known for bringing popular American brands such as Pizza Hut, KFC and Swedish giant IKEA to Romania. In 1994, he launched the first Pizza Hut franchise following by KFC in 1997. In 2007, he opened up the IKEA franchise, turning him into one of the richest and most powerful men in the country.
He also expanded into the hotel business, buying Howard Johnson, Ramada Plaza and Ramada Parc. Together the three hotels bring in around €29 million ($3,53,17,360 approx) according to one 2009 report. But the real crown jewel of his real estate portfolio is the Baneasa real estate project. Dubbed 'the largest real estate investment in Romania', it is believed Popoviciu owns a considerable amount of space, which is also what led to his downfall.
Corruption allegations and Biden's involvement
In early 2001, the then-Mayor of Bucharest Traian Băsescu signed off on a deal to hand over land to Popoviciu for the Baneasa project. Reportedly, that deal cost the state over €1 billion ($1,21,78,40,000 approx), and later became the subject of an extensive investigation by the National Anticorruption Directorate. In 2009, he was detained and named as one of the accused in the corruption scandal.
According to reports, Popoviciu acquired the land illegally through various shell companies, then began re-purposing land that belonged to a local university. In 2017, a court sentenced Popoviciu to seven years in prison, but he fled the country for the UK at the time. He then surrendered in London and was released on £200,000 ($2,83,247) bail. It is around this time that Hunter reached out to Freeh. It's not clear how Hunter knew Popoviciu, in the email he simply says that he had "grown close" to Popoviciu. Hunter added, "He is in my estimation a very good man that's being very badly treated by a suspect Romanian justice system."
That email was sent in 2016 when Hunter was working for Boies Schiller Flexner LLP. He refers to Popoviciu as a "client", so it is likely that the firm was representing Popoviciu in some legal manner. "Time is of the essence and my client has never balked at bringing whatever team it takes together at whatever cost to obtain justice," Hunter wrote. At the time, Freeh was no longer working with the FBI, but the emails show he reached out to colleagues in a bid to help Hunter.
Freeh replied to the mail, "I will see my good friend Ron Noble (former SecGen INTERPOL), in NY on Thursday, and most likely he knows this DNA (Romanian National Anti-Corruption Directorate) prosecutor, Laura Codruta Kobesi, very well. Let me talk to him and see what the possibilities may be to meet with her and to initiate a dialogue which would remediate the situation."
In a later email, Freeh revealed, "I have had conversations with the head of the FBI's Criminal Division and there is a sincere Bureau interest in meeting and debriefing Gabriel on other matters he may be willing to discuss." He did not elaborate on what those 'matters' were. Freeh also asked Hunter for "a small payment to you for this referral-and for your continuing work on this matter." It is unclear how much Hunter was paid, but that chain led to Freeh saying he wanted to explore "future work options" with Biden.
But despite the two men's efforts, Popoviciu was still sentenced in Romania. It is believed that Freeh then enlisted the help of Rudy Giuliani, which ironically led to the emails being leaked. The leaks also exposed Freeh and the $100,000 donation he made to a Biden family trust, in a bid to woo POTUS. Reports also indicate the federal investigation into Giuliani is probing the Romania connection, which further connects Freeh to the disgraced former New York mayor. It's unclear if Hunter's name has come up during that investigation.