Sean Connery dead at 90: How the star went from 'Darby O'Gill' to 'Dr. No' and became a screen legend
Albert Broccoli's wife, Dana Broccoli, was the one who Connery impressed the most. When the casting for 'Dr.No' was in full swing, she was central in persuading that Connery was the perfect fit to play Bond (IMDb)
Sean Connery epitomized James Bond with his debut 1962's 'Dr. No'. His chutzpah set him apart— playful one minute and cold the next, he also infused the wry humor the agent was known for in the novels. His success in portraying the character meant he went on to star in six more Bond movies.
James Bond is a highly unique individual. He's the world's greatest secret agent. He dresses to kill and while at it, he's also got the license to kill. He's suave, charming, fit, and most importantly, beds women with consummate ease. His character has given men a look at how to live the high life - one imbued with sophistication, grace, and danger. What Sherlock Holmes is to fiction, Bond is to the cinema. And then there are those few actors who have managed to dish out impeccable performances as the super spy.
Connery, however, took a break from playing the character, and in the most unusual of ways, an Australian model, George Lazenby, stepped into the shoes of the character in the 1969 movie, 'On Her Majesty's Secret Service'. The man who went on to breathe life into 007 died aged 90 in his sleep on Saturday (October 31).
The British actor was an unknown commodity before he transformed into the world's greatest spy. In films such as 'Dr. No', 'Goldfinger' and 'You Only Live Twice', he set the benchmark for actors who would take over the 007 mantle. Prior to being Bond, Connery was a man who had his share of supporting roles and climbed up the rungs with a few films that saw him play main roles. 'Another Time, Another Place (1958)' and 'Darby O'Gill and the Little People' (1959) were what people knew the Scottish actor for.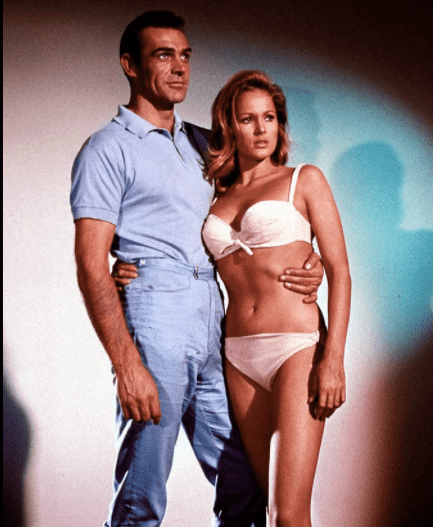 Albert Broccoli's wife, Dana Broccoli, was the one who Connery impressed the most. When the casting for 'Dr.No' was in full swing, she was central in persuading that Connery was the perfect fit to play Bond. Although he was not Bond material according to Albert, it was the musculature and the Scottish background that worked in Connery's favor. It was when the film went on to become a full-fledged blockbuster that Albert decided to run with Connery with some more James Bond installments.
Such was the impression Connery created that his family heritage found his way into the character's background. In 'You Only Live Twice,' the 1964 novel, Ian Fleming made Bond's father Scottish. If things were to go as planned for United Artists, Connery would have actually starred as the titular character in 10 movies instead of seven. Needless to say, this catapulted him to fame and made him one of the bonafide stars of the 60s.
To end with, nobody did it better than the man who started it all.