How many great-grandchildren did Queen Elizabeth II have? A look at the young royals
Queen Elizabeth was the proud great-grandmother to her 12 great-grandchildren at the age of 96 The British Royal Family is growing like any other family, therefore one might wonder how many great-grandchildren The Queen had before she passed away on September 8, 2022. Queen Elizabeth was the proud grandmother of eight grandchildren and great-grandmother to her 12 great-grandchildren at the age of 96, according to Daily Mail.

The Queen welcomed four grandchildren into her family in the 2021 year alone, that includes August, the son of Princess Eugenie and Jack Brooksbank, Lucas, the son of Zara and Mike Tindall, Lilibet Diana, the daughter of Prince Harry and Meghan Markle, and Sienna Elizabeth Mapelli Mozzi, the daughter of Princess Beatrice and Edoardo Mapelli Mozzi. Prince George and Princess Charlotte typically receive a lot of attention, but their cousins are as fascinating. Let us look at Queen Elizabeth II's all grandparents.
RELATED ARTICLES
Queen Elizabeth II is dead, longest-reigning monarch was 96 years old
The first and ONLY time Queen Elizabeth II broke royal protocol
SAVANNAH AND ISLA PHILLIPS
Savannah was born on December 29, 2010 at the Gloucestershire Royal Hospital in Gloucester, England, and was the first great-grandchild of The Queen and Prince Philip. Savannah Phillips is the oldest child of Peter and Autumn Phillips, who announced their divorce in February 2020. Savannah became an overnight sensation after she placed her hand over Prince George's mouth at Trooping the Colour in 2018. That same year, Savannah and George captured hearts yet again when they stepped out as pageboy and flowergirl at Princess Eugenie's wedding.
Born on March 29, 2012, Isla is the second daughter of Peter and Autumn Phillips and is extremely close to sister Savannah and cousins, Mia and Lena Tindall. Isla was spotted with her cousins at the 2017 Trooping the Colour event when she made her balcony debut with her big sister Savannah. Over recent years, Isla's been spotted playing with her cousins Prince George and Princess Charlotte at the polo. Isla and Savannah reportedly live a relatively normal life in London.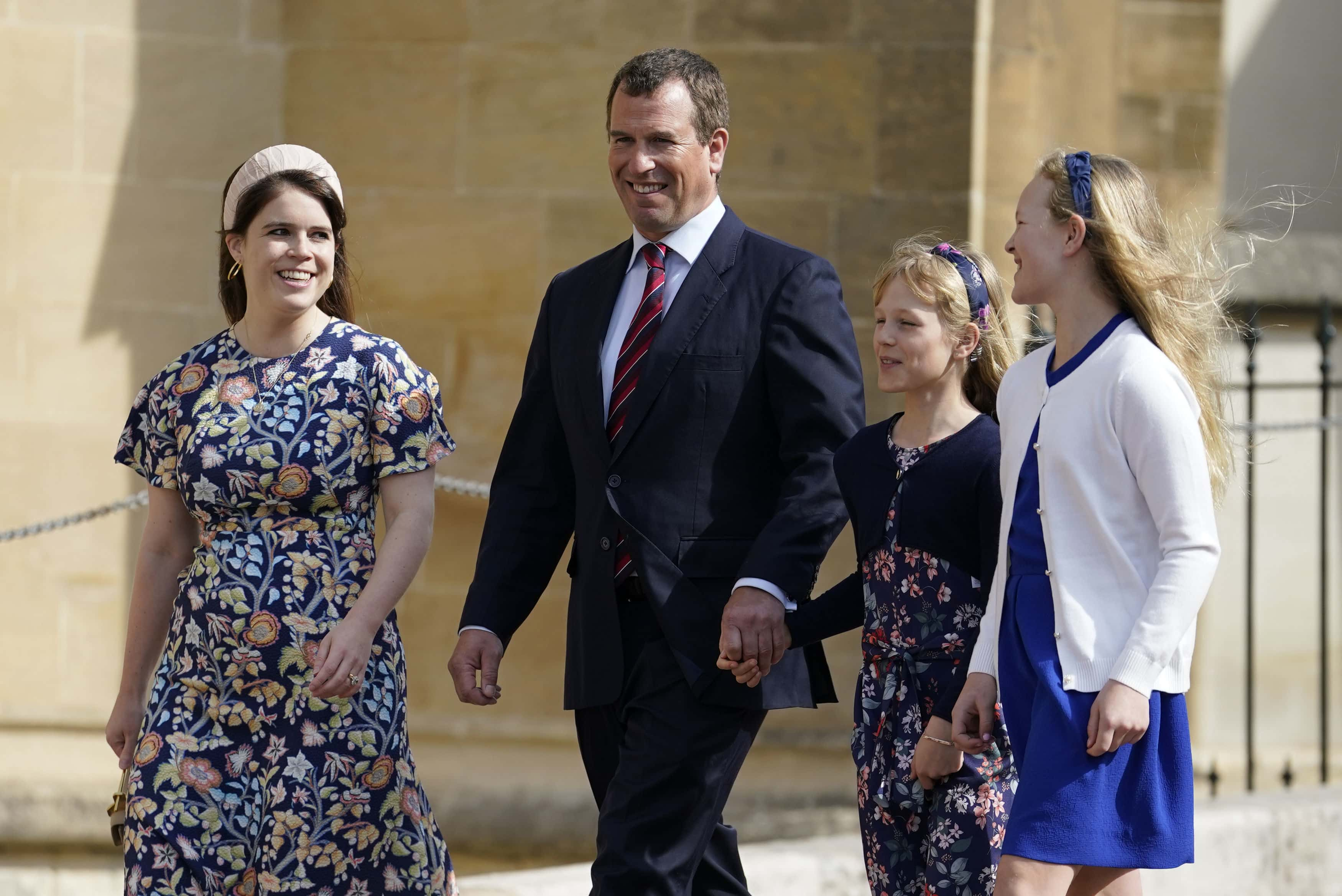 PRINCE GEORGE
Prince George Alexander Louis of Cambridge, the first child of Prince William and Catherine, Duchess of Cambridge, is arguably the most well known of all the royal great-grandchildren. The adorable eight-year-old has a fanbase thanks to his delightful antics at various high-profile bridal parties for his family members, including Prince Harry's wedding to Meghan, Duchess of Sussex. He also stole the show at Princess Charlotte's christening.
PRINCESS CHARLOTTE
William and Kate's second daughter, Charlotte Elizabeth Diana, was born on May 2, 2015, with one of her middle names chosen in tribute to her grandmother. Most recently, in keeping with her philanthropic parents' example, Princess Charlotte celebrated her birthday on May 2, 2020, by assisting in the delivery of food packages to isolated retirees who had been affected by the Covid-19 pandemic.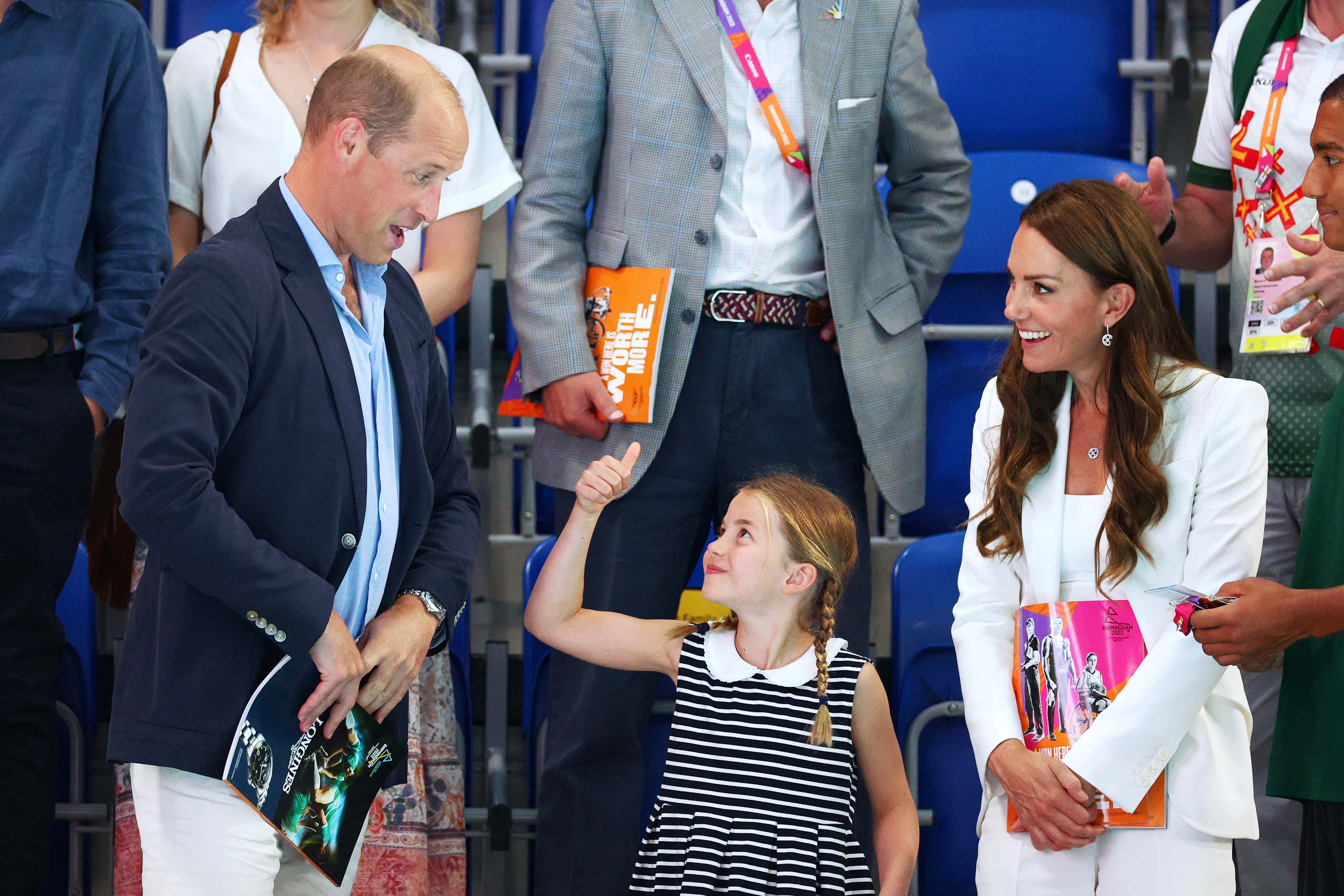 The Queen claimed that her great-granddaughter is in charge of the family, despite not being the direct heir to the throne and she particularly enjoys ordering her older brother Prince George around. In addition, Princess Charlotte contributed to royal history by changing the succession regulations. Princess Charlotte became the first female royal in history not to be demoted down the succession line to make room for a younger boy with the birth of her brother Louis in 2018.

PRINCE LOUIS
Prince Louis, the third child born to Prince William and Catherine, Duchess of Cambridge, on April 23, 2018, won his family's hearts right away. Most recently, Louis famously stole the show during the Queen's Platinum Jubilee celebrations with his many facial expressions.
MIA, LENA, AND LUCAS TINDALL
Mia Tindall, a granddaughter of Princess Anne, is the oldest child of Zara and Mike Tindall. Mia was born on January 17, 2014. Lena Tindall, the middle child of Zara and Mike Tindall, was born on June 18, 2018. We have seen a few glimpses of the royal infant out and about with her family since their arrival. On March 21, 2021, Zara gave birth to her son Lucas. At that time, The Queen and the Duke were "delighted" to learn of the birth of their 10th great-grandchild, according to Buckingham Palace, even though Zara and Mike Tindall's third child hasn't been featured in many images. Lucas reportedly has the middle name Philip in honor of both the duke and Mike Tindall's father.

ARCHIE MOUNTBATTEN-WINDSOR
Prince Harry and Duchess Meghan welcomed their oldest child, Archie Harrison Mountbatten-Windsor, on May 6, 2019. Archie has had an eventful life since his debut in his first photo call at Windsor Castle, which included his christening, his first royal tour, during which he traveled with his parents to South Africa, his move to California to his new family home in Santa Barbara, and, most recently, his role as the big brother to younger sister Lilibet Diana Mountbatten-Windsor.
LILIBET MOUNTBATTEN-WINDSOR
Lilibet Diana Mountbatten-Windsor, the 11th grandchild of the Queen, was born on June 4, 2021, in Santa Barbara, California. Prince Harry and Meghan, Duchess of Sussex released a rare photograph of their second child in a blue dress with a white bow tied in her vivid red hair to celebrate her first birthday in June 2022.
AUGUST PHILIP HAWKES BROOKSBANK
Princess Eugenie and her husband Jack Brooksbank were thrilled to welcome their first child together back in February 2021, with the exciting news confirmed by Buckingham Palace. The new parents gave their child the emotional name August Philip Hawke Brooksbank as a memorial to the late Prince Philip. For his first birthday in February 2022, proud mother Eugenie also shared some rare photos of her boy.
SIENNA MAPELLI MOZZI
On September 18, 2021, Princess Beatrice gave birth to her first child with husband Edoardo Mapelli Mozzi, and she even gave the infant girl a name that paid a lovely homage to Her Majesty. She has referred to the young kid as her "bonus son" and is Edoardo's stepmother to Christopher 'Wolfie' Woolf, whom he shares with his former fiancée Dara Huang.
Share this article:
How many great-grandchildren did Queen Elizabeth II have? A look at the young royals