'Hellish kind of hazing': King Charles' third cousin exposes royal family's treatment of Meghan Markle LONDON, UK: A cousin of King Charles has called out the royal family's "hazing" of Meghan Markle and advised the 41-year-old Duchess to "just hang in there". The King's third cousin, Christina Oxenberg, said that the royal family's behaviour was not out of the ordinary as it has a history of treating newcomers badly — particularly women who are dating family members.
According to Oxenberg, only those who are "tough as nails" tend to survive within the British monarchy. The hazing has been particularly brutal with Meghan, Oxenberg revealed in an exclusive interview to the New York Post, carried by PageSix. "They are tough, they are tough on foreigners," she said. "It's not about your skin color, it's about being a foreigner." The Duke and Duchess of Sussex arrived in the United Kingdom on September 4, to attend their previously scheduled engagements but decided to stay in Harry's hometown after receiving the news of the Queen's death.
RELATED STORIES
Significance of the mysterious empty seat in front of King Charles during Queen's committal service
'She often eats the same dishes': Former royal chef reveals the dish that left Queen Elizabeth II confused
Oxenberg in her interview said, "to Meghan Markle, I say, what you are going through is a hellish kind of hazing. If she can just hang in there, someone else will come along who can take the heat. Nobody gets a pass."
Oxenberg claimed that even Kate Middleton, who is now one of the most loved members of the royal family, was once mocked by them. They thought it was funny when she was called "Kate Middle Class" by the British tabloids.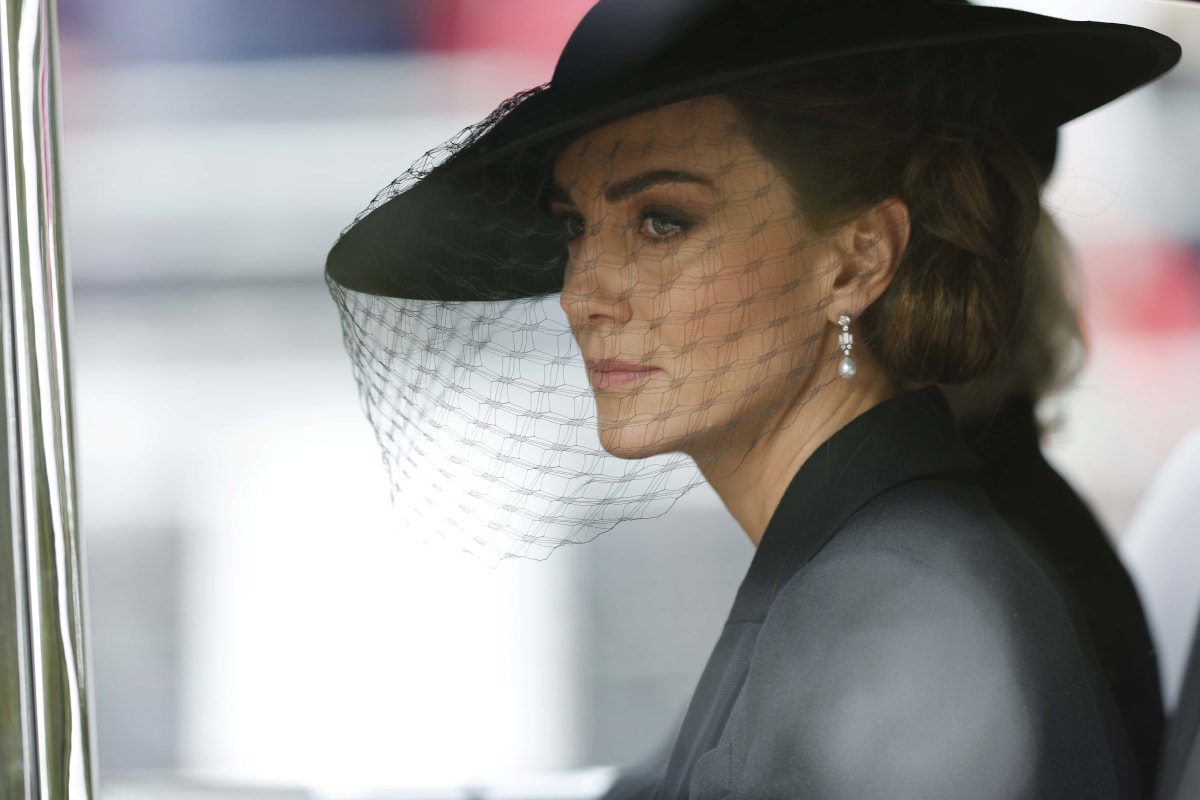 Oxenberg said, "they thought it was all very funny. They meant no disrespect; after all, she is the future queen of England." Not only Kate, but actress and photographer Koo Stark was also at the receiving end of such treatment when she dated Prince Andrew in the 1980s, according to her. Oxenberg, 59, is a fashion designer and author of nine books. Her sister is 'Dynasty' star Catherine Oxenberg and their mother is Princess Elizabeth of Yugoslavia.
The news comes in after Meghan Markle has reportedly sent a formal letter to King Charles requesting a one-to-one meeting before she and Prince Harry travel back to their Montecito Mansion in California. Commentator Neil Sean on his YouTube channel claimed that Meghan is hoping to make things better with the 73-year-old monarch. He said, "Allegedly, she'd now like, before their return back to California, to have a one-to-one audience with King Charles III. According to that good source, this [request] was made in a formal letter; this is how you write to the King, through his equerry and then of course that's passed on etc."
He further said, "Now, you know, you have to admire Meghan's self-belief, whatever you think. Basically according to this letter, she feels it would be an opportunity to clear the air, sort the rights from wrongs and explain some of the rationale behind what they've been doing over the last two years. Truthfully, we have no idea whether this is going to go forwards… But I think it's a very brave move for Meghan."