Has Winston Marshall left Mumford & Sons? Banjoist reportedly 'kicked out' for praising right-winger Andy Ngo Winston Marshall, the banjoist for English folk-rock band Mumford & Sons, has allegedly been kicked out after he praised journalist Andy Ngo.
The band held crisis talks on Sunday after Marshall posted a tweet hailing Ngo as a "brave man" after reading one of his books. Bandmates Marcus Mumford, Ben Lovett, Ted Dwane, and their management eventually decided to ask Marshall to leave the group, The Sun reported.
RELATED ARTICLES
Who is Winston Marshall? Mumford & Sons guitarist called 'fascist' for lauding 'neo-Nazi' author Andy Ngo's book
Who is Andy Ngo? From photographer at a used car dealership to one of America's most polarizing media figures
"Winston's staunchly right-wing political views have been causing tension for some time now within the band," a source close to the band told the British newspaper. "There has been a rift forming for the past four years with some people even going as far to say he has been 'radicalized'."
"Marcus would always be an advocate for his right to free speech and for him to believe what he wants," the insider continued. "But his tweet on Sunday was the final straw and they said they couldn't put up with it any longer because it massively impacts the band's image. It has been hugely difficult but that was the decision they had to make."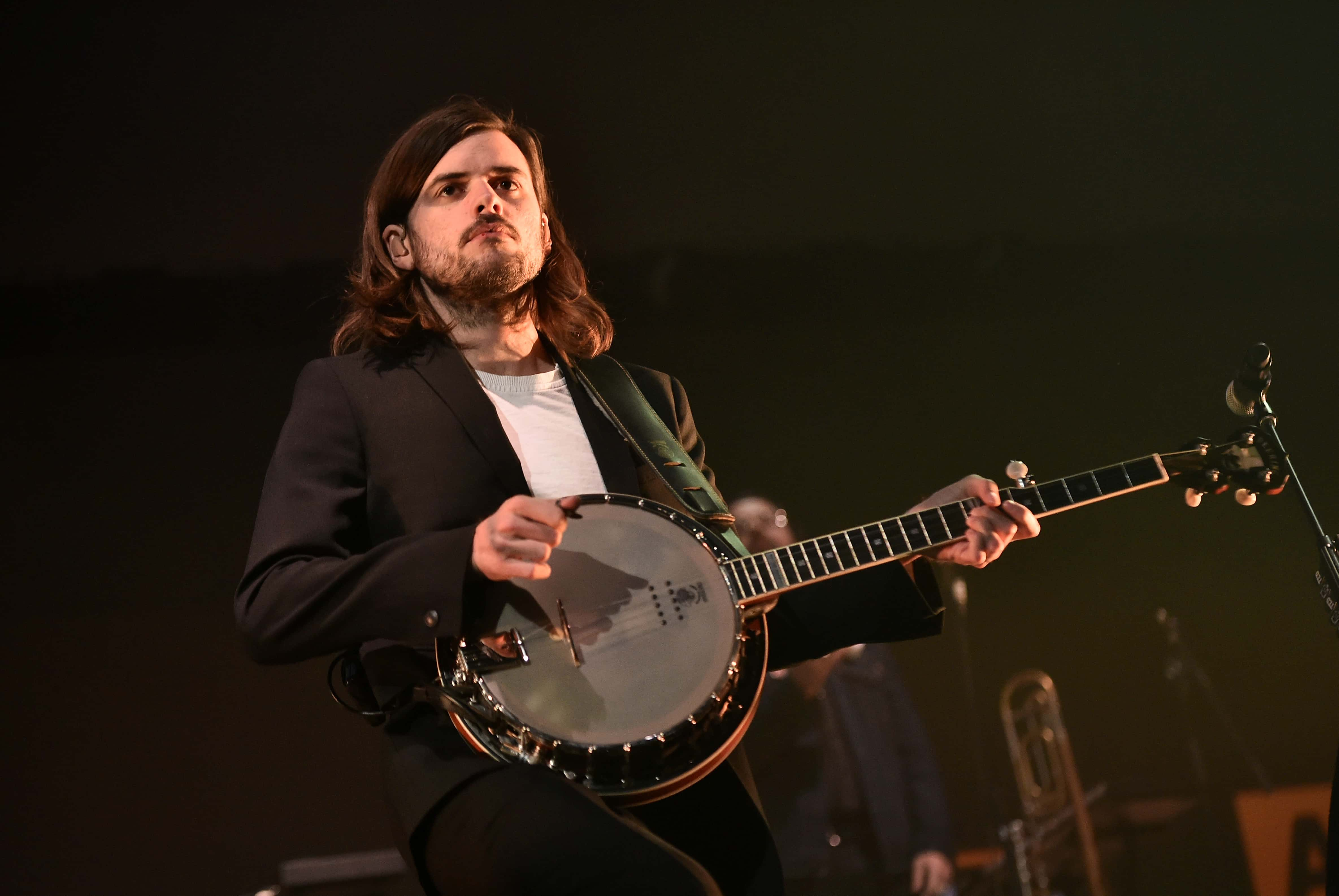 On social media, many accused Marshall of "endorsing fascism" after he showered praise on Ngo for his new book 'Unmasked: Inside Antifa's Radical Plan to Destroy Democracy'. "Finally had the time to read your important book. You're a brave man," he tweeted at the controversial journalist.
Following the outrage, the acclaimed banjoist announced he was "taking time away from the band" as he apologized to his fans for endorsing the book.
"Over the past few days, I have come to better understand the pain caused by the book I endorsed," Marshall shared on Twitter. "I have offended not only a lot of people I don't know, but also those closest to me, including my bandmates, and for that, I am truly sorry. As a result of my actions, I am taking time away from the band to examine my blindspots. For now, please know that I realize how my endorsements have the potential to be viewed as approvals of hateful, divisive behavior. I apologize, as this was not at all my intention."
Marshall tied the knot with 'Glee' actress Dianna Agron in 2016 after dating for a year, although they parted ways last summer. Mumford & Sons has released four studio albums and won two Grammys and two Brit Awards to date. Aside from being a skilled guitar player, Marshall played the banjo -- which became the characteristic sound of the band in its early days, especially with hits like 'Little Lion Man'.
Marcus Mumford, the frontman of the band, had said in 2019 that he hoped the group would stay together for at least the next four decades and continue touring across the globe, just like their idol Sir Elton John.
"I could totally see us doing it in 40 years because it's going to be just as ­interesting," he said at the time. "And I say that because we've been doing it for over ten years now and it's got more interesting."
Share this article:
Has Winston Marshall left Mumford & Sons? Banjoist reportedly 'kicked out' for praising right-winger Andy Ngo