Harry Styles' 'PR Girlfriend': Here's why the singer's fans have a strange relationship with Olivia Wilde
Harry Styles's fans are annoyed by 10-year age gap and the fact that Olivia Wilde ended her engagement so quickly after her deal with him came to light Harry Styles fans may not like his relationship with Olivia Wilde because of her past. (Photo: Frazer Harrison/Dimitrios Kambouris for The Met Museum Vogue/Getty Images)
Harry Styles and Olivia Wilde have been in the news ever since they became a 'thing', be it for the right reasons or wrong. It all started back in 2020 when Shia LaBeouf reportedly left Wilde's 'Don't Worry Darling' and she roped in Styles. It didn't take too long for them to spark a hardcore romance as reports claimed that he couldn't survive without Wilde by her side. Fast forward to January 2021, the pair were seen holding hands. By July 2021 they were seen kissing publicly.
The couple is going strong and the 'Watermelon Sugar' singer is not afraid to admit it as well. Shortly after dropping a subtle hint in April 2022 about his healthy relationship during his interview with The Morning Mash Up, the Internet was blown away by the speculations that Wilde was pregnant with Styles' child. While a majority wish the couple well, some are simply uncomfortable with the relationship and that's because of Wilde's past.
RELATED ARTICLES
Is Olivia Wilde PREGNANT with Harry Styles' baby? Singer's fans go absolutely bonkers
Is Harry Styles 'queerbaiting'? LGBTQ ally SLAMMED for not declaring his sexuality
Styles and Wilde are enjoying a blossoming romance at the moment as it's barely two years old. People have had their doubts that they were in touch way before that. But it wasn't anything substantial until they decided to go public. The singer follows a MASSIVE fan following and sometimes this can deeply affect the person you're with. Right now, Wilde is getting the short end of the stick.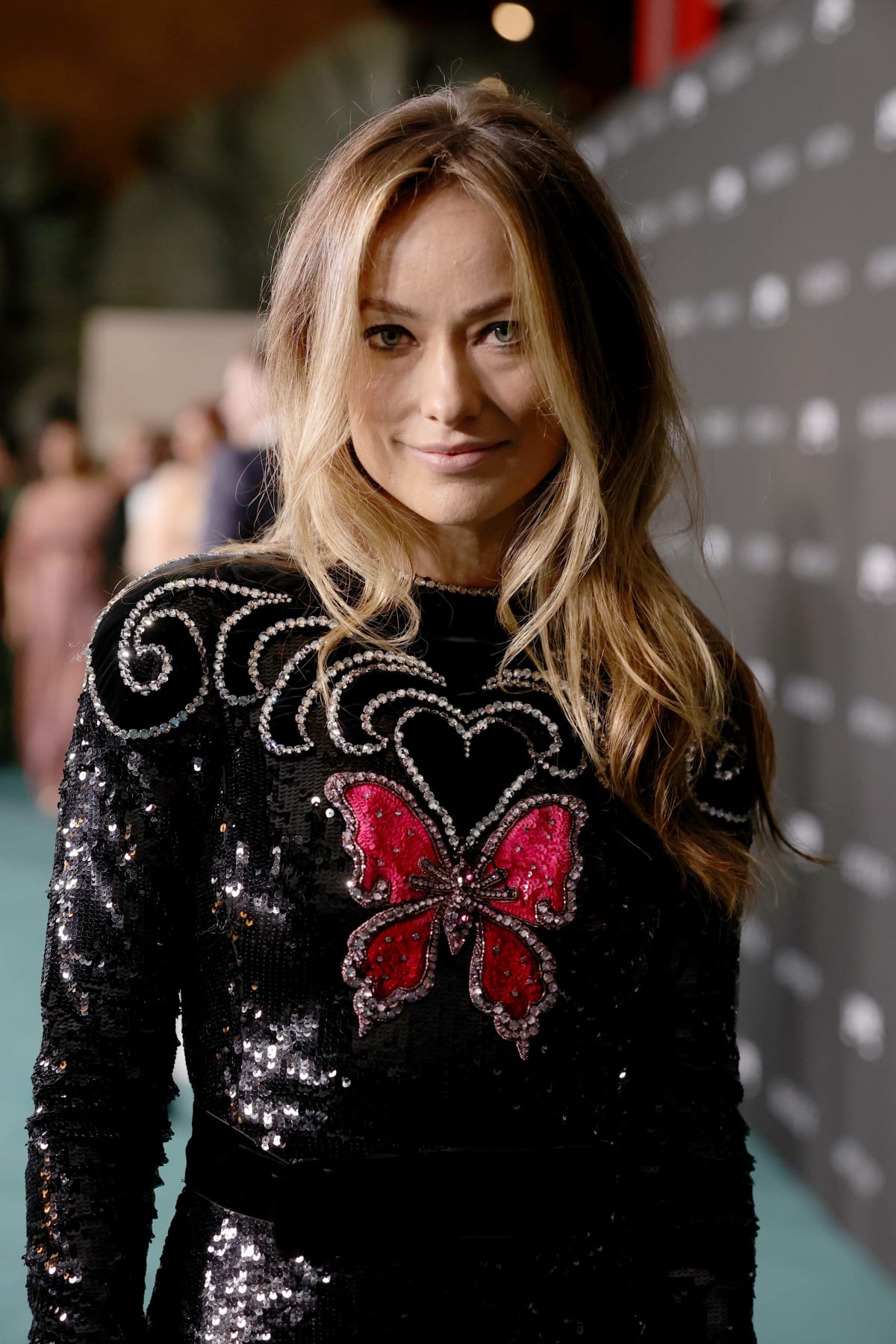 Why do Harry Styles' fans have a twisted relationship with Olivia Wilde?
The 38-year-old actress is not loved by the 'Eternals' actor fans. Well, firstly, many One Directioners are still pissed that she 'stole' him from them. Of course, Styles is no stranger to this kind of obsessive behavior, but this has forced the fans to learn more about the filmmaker and they are not all too happy with her past comments. She has been blasted for her homophobic comments. Considering how the topic is sensitive, her old comments didn't come in too handy. She made a lame comparison of switching careers in her life to the life-changing decision of sexuality.
Another main reason why the fans disapprove of her is that they think it is all for PR. Styles is appearing in Wilde's 'Don't Worry Darling' and fans think that this so-called romance is nothing but cheap promotion. Even though the film engulfs a strong cast apart from Styles and Wilde - Florence Pugh, Gemma Chan, Chris Pine, Sydney Chandler, etc.- some fans think that this is a great way of marketing the upcoming psychological thriller.
There are two more reasons why fans become a little salty when it comes to the critically acclaimed 'Booksmart' director. One is the age gap which is of 10 years. A commenter on Instagram once wrote to Wilde condemning her saying, "Dating a BOY who's working for you." Wilde was subjected to vicious comments from fans of the One Direction alum after she posted a New Year's meme of The Ramones. However, Hollywood has seen more and worse. "I know Harry has a thing for older women not a mummy with 2 babies... YOU SHOULD BE ASHAMED OF WHAT YOU'RE DOING... DATING A BOY WHO'S WORKING FOR YOU!" a person had commented. "So… Harry Styles got the part because he sleeps with the director? LOL," another wrote."And now we know how he got the part in the film... Did you sleep with Harry and you gave him the part? and you split with your husband bcoz you want to date harry?" a third Harry fan added.
The other one is how easily Wilde ended her seven-year-long engagement as soon as her relationship with Styles came to light. She was engaged to Jason Sudeikis. The 'We're the Millers' actor and Wilde even had two kids together - son Otis, 7, and daughter Daisy, 4. It was reported that their relationship ended without any drama or scandal, but things took a nasty turn during the CinemaCon in Las Vegas 2022 when she was served custody papers in front of the live audience.
Wilde and Sudeikis met at the Season 36 wrap party of "Saturday Night Live," while they were both single. Wilde had ended her marriage with Italian-American filmmaker Tao Ruspoli which lasted for eight years before moving onto to Sudeikis. This is the reason why fans are worried about Styles. Olivia's past relationships are a worry for fans and they want their British sweetheart to be safe! But that's not the entirety of it. Some people simply love the couple and ship them. Some fans praise Wilde's talents and some are just too crazy for Styles and want the best for him. It might take some time for the rest of the fanbase to get comfortable with her.