'Harriet The Spy' Review: A quick and quirky watch that touches heart Apple TV+ is soon to release the animated series 'Harriet The Spy' and kids can look forward to it watching it. The series is based on the children's book of the same name written and illustrated by Louise Fitzhugh that was published in 1964.
The Apple TV+ show features acclaimed actresses Beanie Feldstein and Jane Lynch in the lead. Joining Feldstein and Lynch, the show also features Lacey Chabert, Kimberly Brooks, Crispin Freeman, Grey Griffin, Bumper Robinson, and Charlie Schlatter as additional voice cast. The official Apple TV+ synopsis reads, "Outspoken and perpetually curious. That's 11-year-old Harriet in a nutshell. But if she's going to be Harriet M. Welsch, future writer, she'll need to know everything. And to know everything means she'll need to spy...on everyone." Scroll on to know our thoughts on the show.
RELATED ARTICLES
' Invasion': 5 things to know about the Apple TV+ thriller series
'The Velvet Underground': Release date, spoilers and all about Apple TV+ documentary
'Harriet The Spy' introduces us to Harriet M. Welsch and her friends and family. Ole Golly is her no-nonsense but loving nanny with Janie Gibbs and Simon 'Sport' Rocque as her best friends. Harriet has an overactive imagination with her goal being to become the greatest writer of all time. She takes Ole Golly's words - 'to be a great writer you need to know everything and to know everything you need to see everything. And to see everything you have to be a spy' to heart as she considers Golly to be her guru. What follows is the young girl's daily life which she manages to turn into adventures.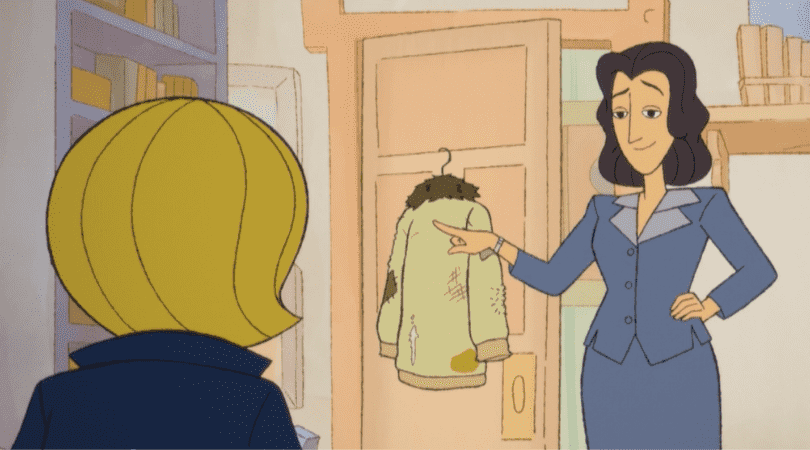 'Harriet The Spy' is a fun little watch that fits in quite a lot into the small episodes. As we see the 11-year-old girl try and find her next 'story' in every aspect of her life, we are given a peek into what goes on in her mind. From a hyperactive imagination, her thirst for knowledge, unquenchable curiosity to her mischievous antics that get her in trouble, the journey is hectic and entertaining. Beanie Feldstein who voices Harriet does a great job with plenty of emotions packed in while Jane Lynch as Ole Golly is perfect with her stern yet soothing delivery of lines. The series is extremely colorful with the imagery and exaggerated portrayal of Harriet's interpretation of situations making for a visually appealing watch. The show, which is based in the 1960s from when the original book was released, even manages to subtly touch upon modern topics like feminism. Harriet is true to herself from start to end which a lot of us can learn from in the modern world of fads. She knows the value of hard work that goes into accomplishing personal goals and doesn't let anyone stop her. The show packs in innocence and heart as we see that even in her worst moments Harriet meant no harm and only had good intentions despite her poor execution. Add in Ole Golly's wise words and support and you've got yourself some more sweet moments.
The Apple TV+ show can technically be enjoyed by audiences of all ages but is best suited to young ones. Parents who may be made to watch the show along with their kids won't be completely bored as Harriet's coming-of-age adventures have lessons that even parents can pick up on when dealing with kids. Consisting of 5 episodes of 24 minutes the show can be a quick watch to kill time or enjoyed with siblings and children.
'Harriet The Spy' is will be available for streaming on Apple TV+ on November 19, with 5 new episodes coming out in 2022.