Gwen Stefani's friends are convinced that she is pregnant with Blake Shelton's child
Gwen has been keeping off the wine and wearing bagging clothes than usual prompting her friends to suspect that there could be a bun in the oven Gwen Stefani and Blake Shelton (Getty Images)
Gwen Stefani and Blake Shelton's relationship has been going through a lot of uncertainty. Both have been quoted as saying that the two are looking at getting married but just not now and then that Blake has been often seen wistfully looking at Gwen when he sees her with her children.
There were reports that the two were discussing the probability of starting a family together. Now, according to Hollywood Life, close friends of Gwen have speculated that the country singer could be pregnant with Blake's child. "Gwen's body has changed very subtly this month and those close to her suspect she could be pregnant," the source said.
"Her friends have not seen her touch a glass of wine or any alcohol in weeks and they think Gwen has been glowing lately," the source continued. To add more curiosity to this sudden change in her attitude, it seems Gwen's choice of clothes also has seen a change lately.
"Those that see her daily are convinced she might finally be pregnant with Blake's baby," the source added. "She has always wanted a girl and it's clear to everyone Gwen really loves Blake a lot and they have always talked about having their own family together."
The source added that "She has been also wearing baggier clothing lately and friends feel like she must be keeping a secret. At 48, her friends feel it would be a miracle baby but they can only guess what's really going on and hope for her to break the news soon!"
This comes after a source close to the couple told Hollywood Life that the pair had been discussing 'surrogacy and adoption'. "He loves being close to Gwen and the bond he shares with her kids, but the day is a sad reminder to him that he never had kids of his own," the source said at that time.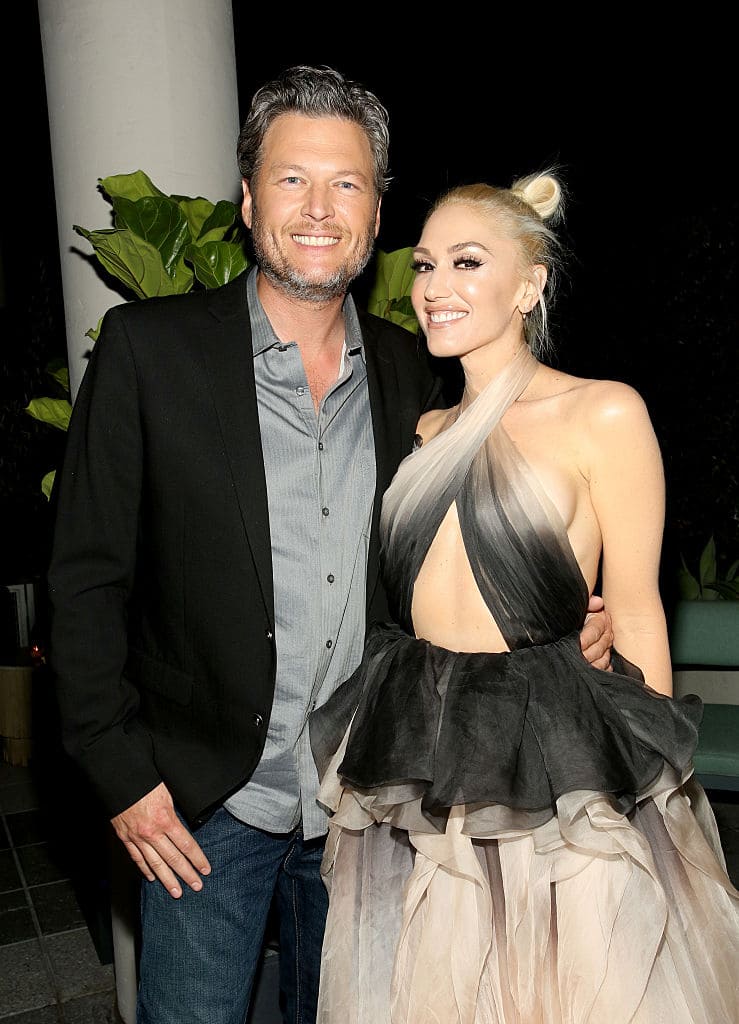 "He loved celebrating with Gwen and her kids, but it is not the same for him, there's is still a big piece missing in his life," the source continued. "Blake hasn't given up hope yet on his own children. He and Gwen have begun to discuss alternative ways they could have children together." Gwen feels Blake is amazing to her boys and will make an amazing father to their own kids one day too," the source added.
Blake had previously admitted that he plans on getting married to Gwen one day. In an interview with CMT, Blake said: "I think about [marrying her]." However, he added that it may not be something that happens any time soon. But at least he has given us the hope that one day, we can finally see the two tie the knot. "I don't think it's anytime soon or anything," he added. "The more time that goes by, I guess, the closer you'd be getting to that."