'Grey's Anatomy' Season 17: Release date, plot, cast and all you need to know about the Covid-19-themed installment Due to the crippling Covid-19 pandemic, 'Grey's Anatomy', like other shows, had to cut Season 16 short by four episodes. The makeshift finale saw Owen Hunt (Kevin McKidd) finally stumbling upon Teddy Altman's (Kim Ravers) infidelity in the most awkward way possible, Andrew DeLuca making a breakthrough with the diagnosis for Richard Webber (James Pickens Jr) and the operation progressing successfully, and Amelia (Caterina Scorsone) having a baby boy with Link (Chris Carmack).
Of course, considering this is 'Grey's Anatomy', a lot of drama is yet to unfold in Season 17. And apparently, Covid-19 will take up centre stage for the doctors of Grey-Sloane Memorial. Here's all you need to know about Season 17.
Release date
Currently, there's no concrete release date as yet. The show is expected to return in the fall of 2020 on ABC.
Plot
While the doctors have to sort out their own personal dramas and twisted lives, writer Krista Vernoff revealed in a new Television Academy virtual panel, per Entertainment Weekly that the show will address the coronavirus pandemic. Owen Hunt is going to take centre stage, as questions will arise whether he is actually trained for this pandemic.
Vernoff said, "There's no way to be a long-running medical show and not do the medical story of our lifetimes." "Every year, we have doctors come and tell us their stories, and usually they're telling their funniest or craziest stories. This year, it has felt more like therapy. The doctors come in and we're the first people they're talking to about these types of experiences they're having. They are literally shaking and trying not to cry, they're pale, and they're talking about it as war — a war that they were not trained for. And that's been one of our big conversations about Owen, is that he's actually trained for this in a way that most of the other doctors aren't."
Meanwhile, Meredith (Ellen Pompeo) has to help Andrew DeLuca, who has just been diagnosed with bipolar disorder. The Owen-Teddy-Tom triangle has reached a bend in the road and it remains to be seen how the three can move past this. Other questions that need to be answered are whether Webber and Catherine (Debbie Allen) can save their marriage, what the future holds for Jo (Camilla Luddington) after Alex (Justin Chambers) left her, and if Jackson (Jesse Williams) and Maggie will find a way back to each other.
Cast
Ellen Pompeo as Meredith Grey
Ellen Pompeo has played the role of Meredith Grey on 'Grey's Anatomy' for over 16 years and has received numerous accolades and nominations for her performance. She has also directed and produced several episodes of the show.
Kevin McKidd as Owen Hunt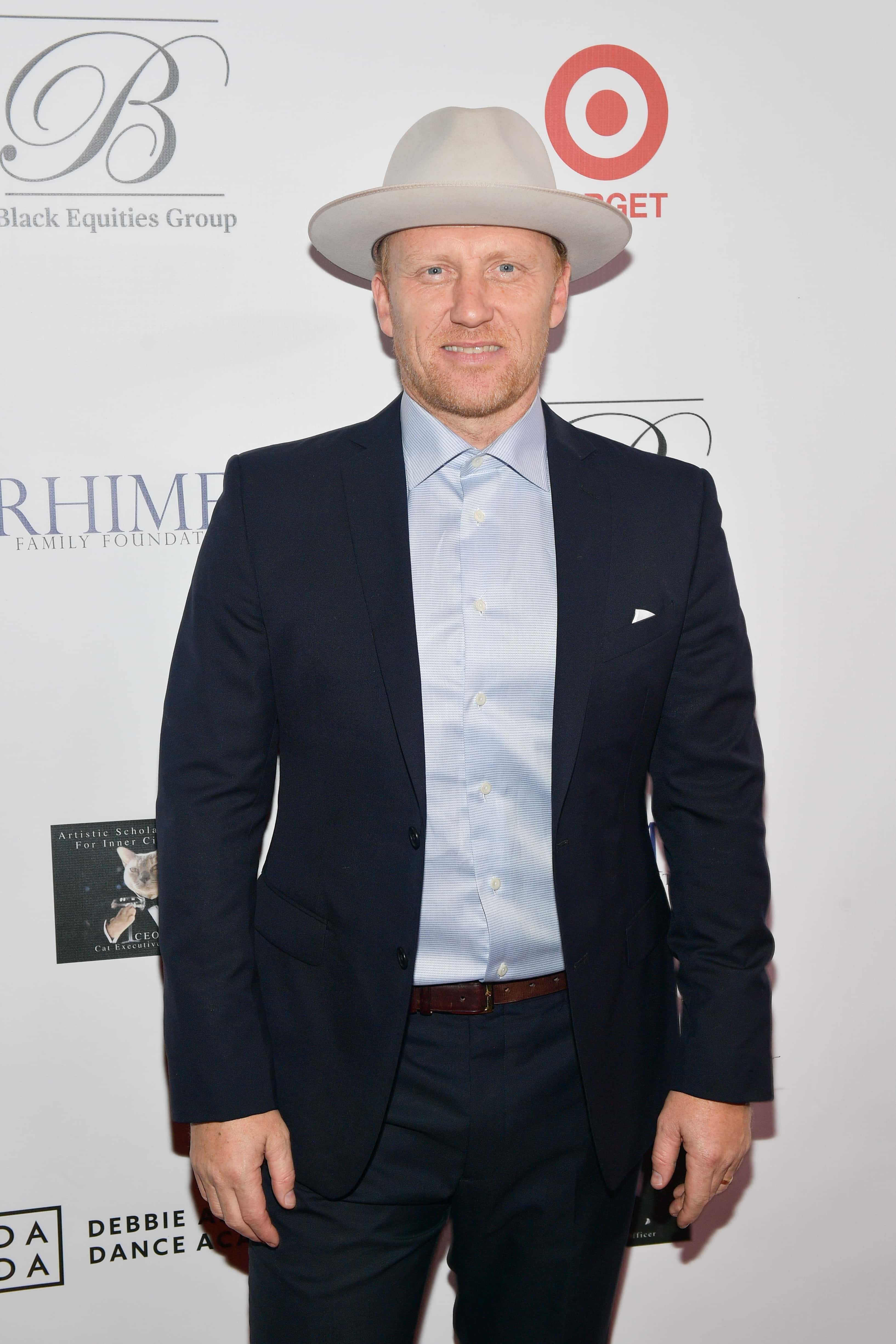 McKidd played the role of Dan Vasser in the NBC series 'Journeyman' (2007), Tommy Mackenzie in Danny Boyle's 'Trainspotting' (1996), Count Vronsky in the BBC miniseries 'Anna Karenina' (2000) and Lucius Vorenus in the historical drama series 'Rome', before achieving worldwide fame as Owen Hunt on 'Grey's Anatomy'.
Chandra Wilson as Miranda Bailey
Apart from 'Grey's Anatomy', Wilson played the role of Bailey on 'Private Practice', 'Station 19', and has been nominated for Emmy's Best Supporting Actress four times.
James Pickens Jr as Richard Webber
James Pickens Jr has been playing the role of Richard Webber on 'Grey's Anatomy' since 2004. His other notable work includes 'the X Files', where he played the role of Alvin Kersh.
Kim Raver as Teddy Altman
While Raver is most famous for her role as Teddy on 'Grey's Anatomy', she's also known for her role as Kim Zambrano on 'Third Watch', and Audrey Raines on '24'.
Giacomo Gianniotti as Andrew DeLuca
Apart from his role as DeLuca on 'Grey's Anatomy', he played recurring roles in the television series 'Reign' (2013) and 'Murdoch Mysteries' (2013–2014).
Other prominent cast members include Camilla Luddington, Chris Carmack, Caterina Scorsone, Jesse Williams and Kelly McCReary.
Creators
The show was created by Shonda Rhimes.
Trailers
There's no trailer for Season 17 yet.
If you like this, you will love these:
'Private Practice'
'Station 19'
'ER'
'The Good Doctor'
'House'