Golden Globes 2019 nominations: Major snub for John Krasinski despite 'A Quiet Place', 'Jack Ryan'
It is not only disappointing, but also a little disrespectful that neither 'A Quiet Place' nor 'Jack Ryan' got a nod from the Golden Globes 2019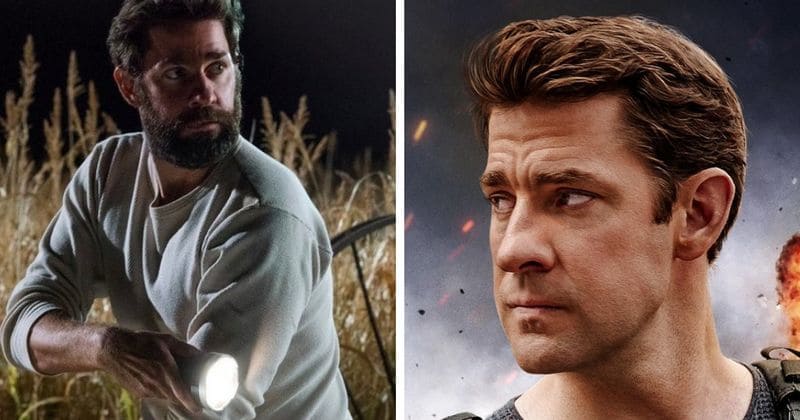 The Golden Globe nominations have been announced and unlike most years, this writer is pretty disappointed about the major snub that John Krasinski, who had two of the biggest projects this year, received.
'A Quiet Place' and 'Tom Clacy's Jack Ryan' received great feedback from both critics and the public alike, having earned praise from Hollywood A-listers who loved the projects. It is not only disappointing, but also a little disrespectful for neither of these to be nominated for the Golden Globes, except for a Best Original Score in Motion Picture nomination for Marco Beltrami for his work on 'A Quiet Place.'
Krasinski, wrote, directed and starred in 'A Quiet Place,' which more or less redefined horror as a genre. Having focused solely on a family, without any gimmicks or shock scare tactics, the film kept the audience on the edge of their seats. With the sole survival tactic of staying quiet, the movie portrayed a beautiful family, which would have lived normally in a normal world.  
Despite being a creature feature, the movie is all about family. It is about the lengths to which parents would go, to protect their children. Krasinski even called it a love letter to his children, saying it is a metaphor for "parenthood, the idea of protecting your kids, and how far would you go to protect them." 
If we are talking business, with a $50 million opening, the Paramount production is one of the best performing movies in the domestic market. It also turned out to be critics' favorite, with a 97% rating on Rotten Tomatoes. The fact that Krasinski's skills as a writer, director or actor were not recognized for this film, is appalling.
Beyond this, co-star and wife Emily Blunt, who was nominated in the Best Performance by an Actress in a Motion Picture — Musical or Comedy category for her role as the titular Mary Poppins in 'Mary Poppins Returns' deserved a nod, if not a win, for her role in the movie.  
Don't take my word for it, watch this scene and decide for yourselves.  
'Tom Clancy's Jack Ryan,' on the other hand, is a masterfully crafted tv show that found its home at Amazon Prime. Despite being the fifth actor to play the title character, Krasinski brought his unique charm and candor to the role. With an 8.2/10 rating on IMDB, the show is about a CIA analyst, who is thrust into a dangerous field assignment after he notices a pattern in terrorist communication.  
The show stayed true to Clancy's characters, storylines and was remarkable with the it smartly jumped between time periods and knitted the storylines of characters living at different ends of the world together. Moreover, Krasinski's performance was undeniably brilliant again.
After the ginormous success of 'A Quiet Place,' he took on this role, which despite the violence and life threats, was ironically reminiscent of Jim Duncan Halpert from 'The Office.' If not for his performance, the show itself deserved to be in nominated for Best Television Series — Drama. This lack of nomination for Krasinski is a snub that is totally uncalled for.  
Disclaimer : The views expressed in this article belong to the writer and are not necessarily shared by MEAWW.