Tom Brady's wife Gisele Bündchen says she broke up with Leonardo DiCaprio because she wanted to stop 'numbing herself'
Gisele Bündchen, who recently released a new memoir 'Lessons: My Path to a Meaningful Life', is now married to New England Patriots star Tom Brady Gisele Bündchen is finally opening up about all her uber famous relationships over the years. The model revealed that she made the tough decision to break up with Hollywood heartthrob Leonardo DiCaprio after realizing that she needed to bring about some necessary changes in her life. 
The former supermodel split from ex Leonardo DiCaprio in 2005 because she wanted to stop numbing herself. "No longer numbing myself with smoking, drinking, and too much work, I was becoming more and more aware of things that I'd chosen not to look at," Bündchen recalled.
Speaking for PORTER's Spring issue cover story, she said, "Was I alone in wanting to do some serious soul-searching while he stayed the same? In the end, unfortunately, the answer was yes." Bündchen and the 'Titanic' hunk dated for five years from 2000 to 2005 and were quite inseparable.
The famous supermodel was also the actor's date to the 2005 Oscars where he was nominated for 'The Aviator', and that was the only time that DiCaprio ever brought a girlfriend as his date to the ceremony. The former Swimsuit Illustrated model is now married to New England Patriots star quarterback Tom Brady.
The Brazilian supermodel began dating Brady in late 2006 post her breakup with DiCaprio and, three years later, the couple got married in early 2009. The duo shares a son, Benjamin, who was born in late 2009, and daughter Vivian Lake, who was born the next year in 2010, as well as Brady's 11-year-old son Jack from his previous relationship with Bridget Moynahan.
According to the successful model, her husband is more of a clothes person than the erstwhile runway queen herself. "I'm a jeans and T-shirt kinda girl. If you see me once a year at the Met [Gala] dressed up, it's because I have to wear a dress, otherwise I'd show up like this," she admitted.
The 'Devil Wears Prada' actress continued, "It's so funny. Tom actually loves clothes more than I do. Sometimes I'm like, 'What is all this clothing that is showing up at my house?' He just loves it. The only time he asks me advice about clothes is when we go to the Met Ball, and he wants to coordinate with what I'm wearing."
The model has been dishing out a lot of intimate details from her personal and public life recently, and even revealed why she quit Victoria's Secret in her prime, ahead of the launch of her new memoir 'Lessons: My Path to a Meaningful Life'.  "For the first five years, I felt comfortable modeling in lingerie, but as time went on, I felt less and less at ease being photographed walking the runway wearing just a bikini or a thong," she writes in her book.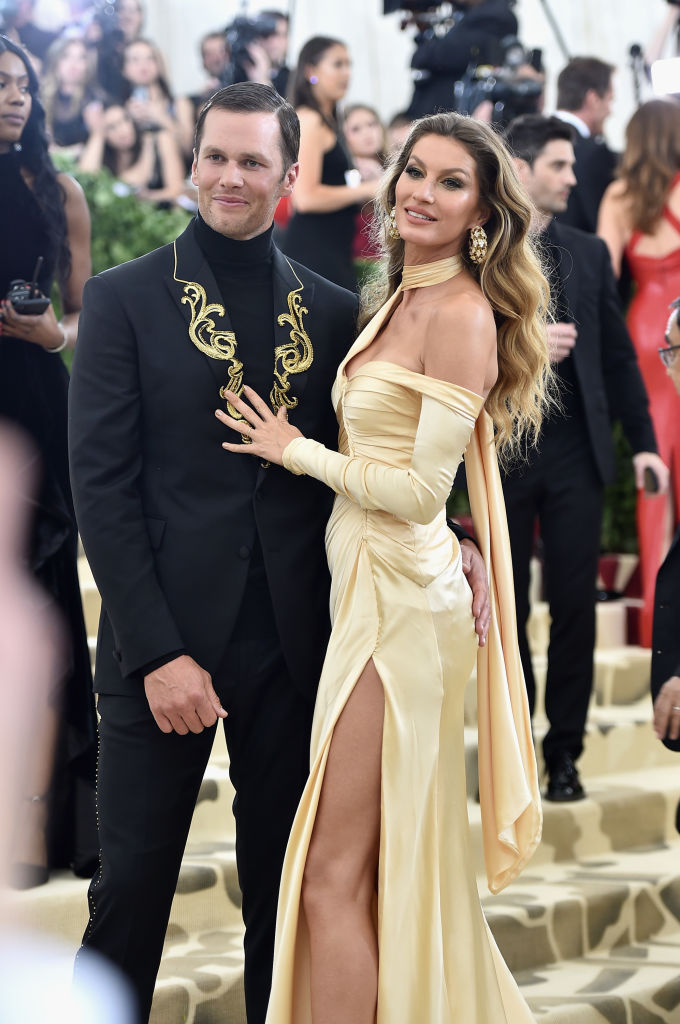 Share this article:
Tom Brady's wife Gisele Bündchen says she broke up with Leonardo DiCaprio because she wanted to stop 'numbing herself'