'It makes her mad': Gigi Hadid wants 'closure' after Leonardo DiCaprio moves on with Victoria Lamas, 23 LOS ANGELES, CALIFORNIA: Is Leonardo DiCaprio staying true to his pattern of dating women under 25? This discussion took the Internet by storm for a while. It was rumored that the 'Inception' actor was dating Victoria's Secret model Gigi Hadid, 27. However, DiCaprio was recently seen with young model Victoria Lamas, and sources say Hadid is demanding an explanation from the infamous playboy for the end of their brief relationship.
"Part of her wants to just ghost Leo or play him at his own game by hooking up with someone new herself," spilled a source of Radar Online. "But they share a lot of the same friends, and she's not the type to just move on and let this go without some type of closure." "He's saying they were never exclusive and there's really nothing to discuss or defend. But Gigi's not buying that, and it makes her mad he can be so aloof and cold-blooded," added the insider.
READ MORE
Who is Lilia Weddell? Leonardo DiCaprio seen with model, 27, amid dating rumors with Victoria Lamas
Who is Rebecca Donaldson? Leonardo DiCaprio spotted partying with 27-year-old model in Miami
The source further added, "it's not beyond Gigi to just fly in wherever he is and confront him directly, which would be Leo's worst nightmare. But she does feel she deserves to know WHY he ended things so abruptly." DiCaprio, 48, partied on a yacht with Lamas, 23, and their friends Tobey Maguire, 47, and Drake, 36, while the runaway model, 27, celebrated New Year's with her two-year-old daughter Khai, whom she shares with ex Zayn Malik.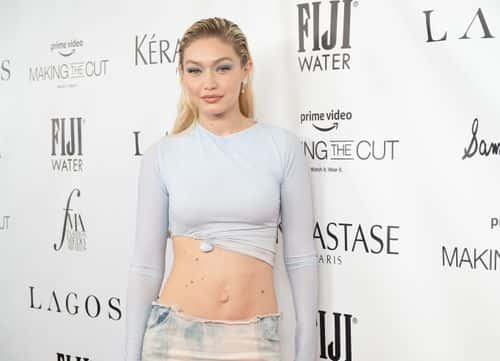 Hadid and DiCaprio were first spotted together in September 2022 at a private member's club called 'Casa Cipriani' in New York, after the latter had broken up with Camilla Morrone just a few months ago. According to Page Six, an insider spilled the beans saying they have "mostly hanging out with groups," adding, "and solo a handful of times." The insider further shared, "[DiCaprio] is not someone who is in-and-out of relationships," explaining, "He doesn't jump around hooking up. They are taking it slow."
Multiple sources close to People magazine had also shared that DiCaprio might not be single for long. The Academy Award-winning star and Hadid had been reportedly hanging out in New York City where the latter lives with her daughter. "They are getting to know each other," said one insider adding that the pair was not "dating just yet." DiCaprio has previously dated some of the top actresses and supermodels and they were all below the age of 25 at the time. He made headlines for dating Bar Rafaeli, Blake Lively, Nina Agdal, Gisele Bundchen, and Toni Garrn among others.
Share this article:
'It makes her mad': Gigi Hadid wants 'closure' after Leonardo DiCaprio moves on with Victoria Lamas, 23