'Ex on the Beach: Couples': 6 partners test their relationships in presence of their ex-lovers GRAN CANARIA ISLAND, SPAIN: The universe of 'Ex on the Beach' is being expanded by MTV. The new show 'Ex on the Beach: Couples' follows six couples who are about to get engaged. The only obstacle that stands in their way is the unresolved conflict with an ex of one of the partners.
MTV's 'Ex On The Beach: Couples' is gonna be a wild ride! The show kicks off on February 9 with six engaged pairs - that is, until their exes make an appearance! These couples will have to figure out if they're able to let go of their past and secure their happily ever after as a duo in the final episode. This is a first for reality TV, as it explores how pairs handle the arrival of a persistent ex. The show will be hosted by relationship expert Kamie Crawford. You can read the remainder of the story to meet the whole cast of 'Ex On The Beach: Couples'!
RELATED ARTICLES
How can you watch MTV's 'Ex on the Beach: Couples'? Get ready to witness true love tested!
Why did Alexis Christina leave 'Ex on the Beach'? Fans slam Ray for 'playing' her
Spari and Shayla
Spari, a rising music producer, is dating Shayla and considering marriage. However, his ex-girlfriend Ri, a musician, is a significant problem. Since their breakup, the two have continued to collaborate, making Shayla doubt if she can truly trust Spari.
Sorinn and Lola
Lola has become an inspiration for artist Sorinn. His jealousy and insecurity, though, are preventing him from making the ultimate commitment. He's preoccupied with Lola's previous connection with her ex, Christopher. Will Sorrin be able to put the past behind him and look forward to a fresh future with the woman he loves now that the three of them are living together in the villa?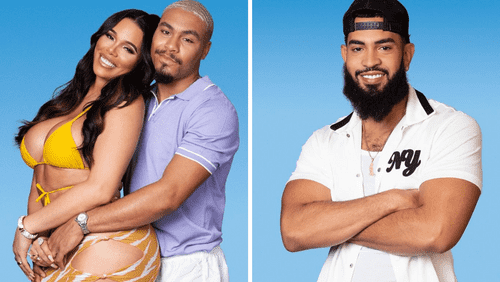 Liam and Leylah
Liam's connection with his girlfriend Leylah is the only thing he takes more seriously than training and preparing for bouts. He's eager to marry, and the only thing stopping him is his concern that she still harbors romantic love for her ex, Samura. He wants to show Leylah that Samura is the wrong person for her and that he is the one she should marry.
Jake and Holly
Jake and Holly have been together since 2018, and they've gone through a lot together, including Jake's near-fatal motorbike accident. Holly is now ready to take the next step, but Jake is delaying. She believes his hesitancy to commit stems from unhealed scars from his relationship with his ex, Pala.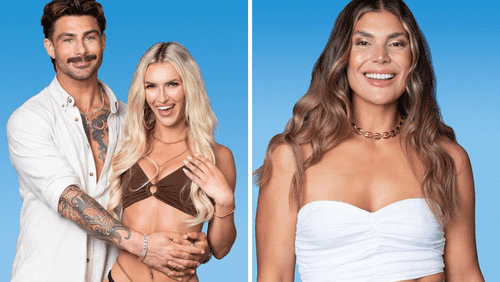 Jamie and Thailah
Jamie (nicknamed J Dragon) and Thailah met at a party and became friends. Their romance progressed quickly. Then Jamie asked Thailah if she wanted to be in an open relationship. But her ex, Charlie, doesn't think she's happy with that arrangement. He believes he is the appropriate person to come in and put things right for her.
Ben and Jade
Ben and Jade, an Australian couple, have been saving for a house and are considering raising a family. Ben, a driven company entrepreneur, wants to demonstrate his devotion to Jade. But Jade is skeptical and her jealously over Ben's most recent ex, Kellie, has strained their relationship.
The spinoff show will launch exclusively on MTV on Thursday, February 9, at 9 pm ET, but it will not be available for free on any platform.
Share this article:
'Ex on the Beach: Couples': 6 partners test their relationships in presence of their ex-lovers