Ellen staff told 'DON'T BE AFRAID' as new employment perks are announced amid toxic workplace allegations The 'Ellen DeGeneres Show' staff have been told 'don't be afraid' while having a company meeting where they offered new employment perks. The show has been trying to make some improvements in its production after an internal investigation into allegations of sexual harassment, bullying and racism behind the scenes. DeGeneres had admitted to "letting the ball drop a bit".
As reported by Variety, the company had a Zoom call where it was announced that the staff would be receiving five extra days of holiday that they could use as pleased along with permission to take off on their birthdays, paid leave for doctors appointments and family matters.
The news had reportedly been conveyed by senior producers Mary Connelly and Andy Lassner where an emotional and teary Ellen apologized to her employees again. She had also revealed that three of the show's top producers including Ed Glavin, Jonathan Norman and Kevin Leman who had been accused of sexual misconduct in July have been fired from the show.
Sources shared that Ellen admitted that she was "not perfect" and said the show's producers were not sensitive to "human beings" and solely focused on running the show. The staff had said they had all experienced racism, fear and intimidation while working with Lassner, Connelly and Glavin.
Later, allegations of sexual misconduct also surfaced where dozens of men and women called out Leman, Glavin and Norman for sexual harassment, misconduct or assault. Leman and Norman have denied all the allegations that have been made against them.
The producers were dismissed less than a month after a formal investigation was announced by WarnerMedia. Insiders have revealed that both Glavin and Leman have also been fired from other shows produced by Ellen called 'Ellen's Game of Games' on NBC. She added that some of her long-running executive producers such as Mary Connelly, Andy Lassner and Derek Westervelt will be continuing their positions on the show. It has also been reported that a human resources representative will be available who will not report to any senior management thereby allowing staff to speak with anonymity regarding their issues.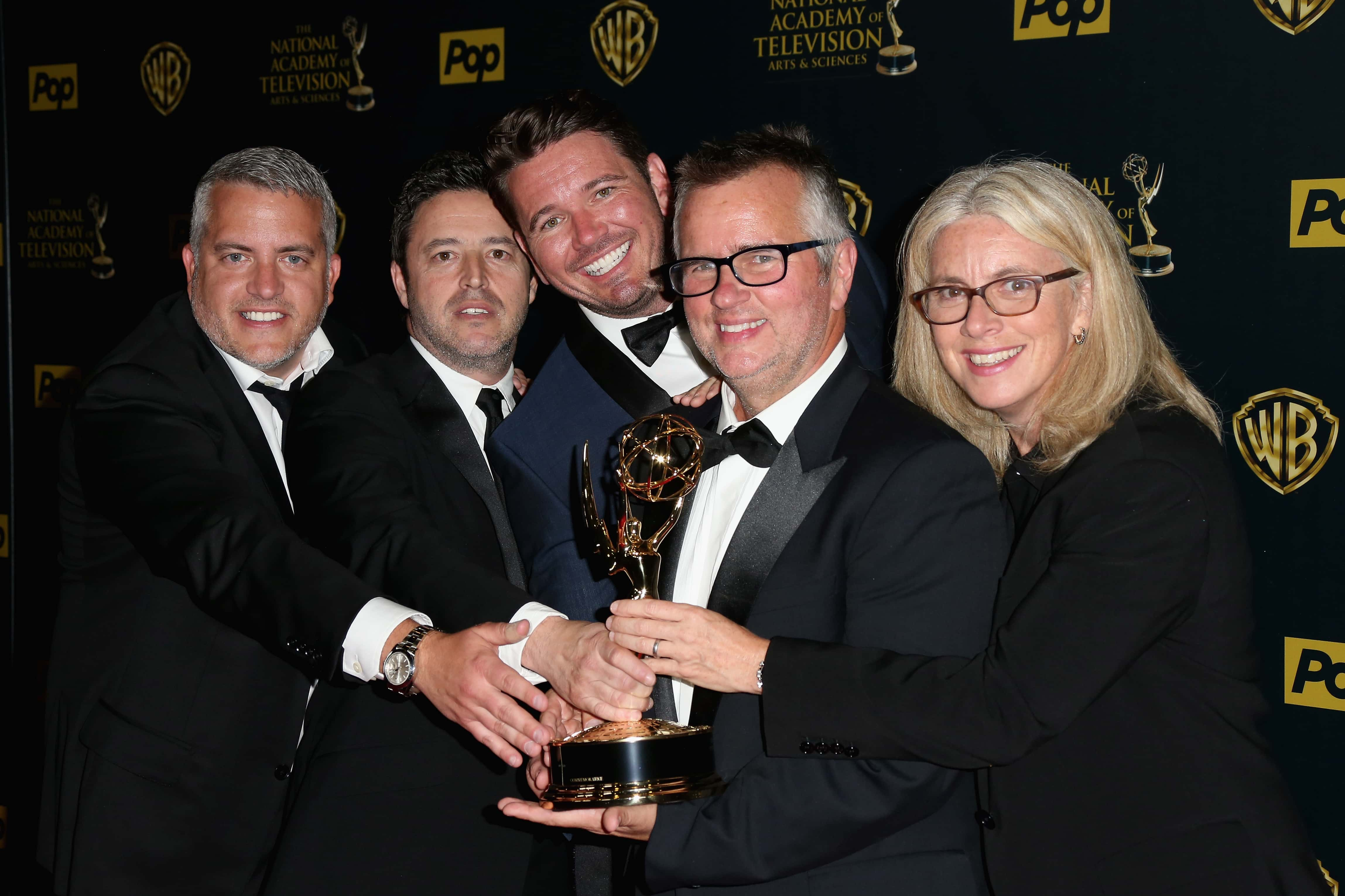 We had earlier reported that the talk show host had earlier apologized to her employees via a letter where she had said, "On day one of our show, I told everyone in our first meeting that The Ellen DeGeneres Show would be a place of happiness — no one would ever raise their voice, and everyone would be treated with respect."
"Obviously, something changed, and I am disappointed to learn that this has not been the case. And for that, I am sorry. Anyone who knows me knows it's the opposite of what I believe and what I hoped for our show." She also admitted that she had failed to 'stay on top of everything' and had instead 'relied on others to do their jobs as they knew I'd want them done'.
"I'm also learning that people who work with me and for me are speaking on my behalf and misrepresenting who I am and that has to stop," she added. "As someone who was judged and nearly lost everything for just being who I am, I truly understand and have deep compassion for those being looked at differently, or treated unfairly, not equal, or — worse — disregarded. To think that anyone of you felt that way is awful to me."