Trump failed to buy Ed McMahon's Tudor-style Beverly Hills mansion in 2008, it's on sale again
In 2008, Trump was outbid by a close friend of McMahon who allowed the comedian to stay in the house until his death in 2009 For 30 years, Ed McMahon's announcement of "Hereeeees Johnny" for the hit late-night show, 'The Tonight Show Starring Johnny Carson' had everyone eagerly waiting for Carson to come out. It was almost like without that announcement, the show would be losing something precious.
It was McMahon who opened the show 6,395 times and there was never a dull moment in his announcement. Being the announcers as well as the side-kick for Carson on the show, McMahon managed to keep people entertained and glued to his screen presence. His extraordinary work was also seen in shows like 'Who Do You Trust?', 'Star Search', and others.
However, his connection with the late Nigth Show had been like none other. When Carson moved the show from New York City to Burbank, California in 1972, McMahon laid his eyes on a Tudor-style mansion in Beverly Hills. The place made him fall in love with it immediately and he did not lose a second fixing his mind on the house.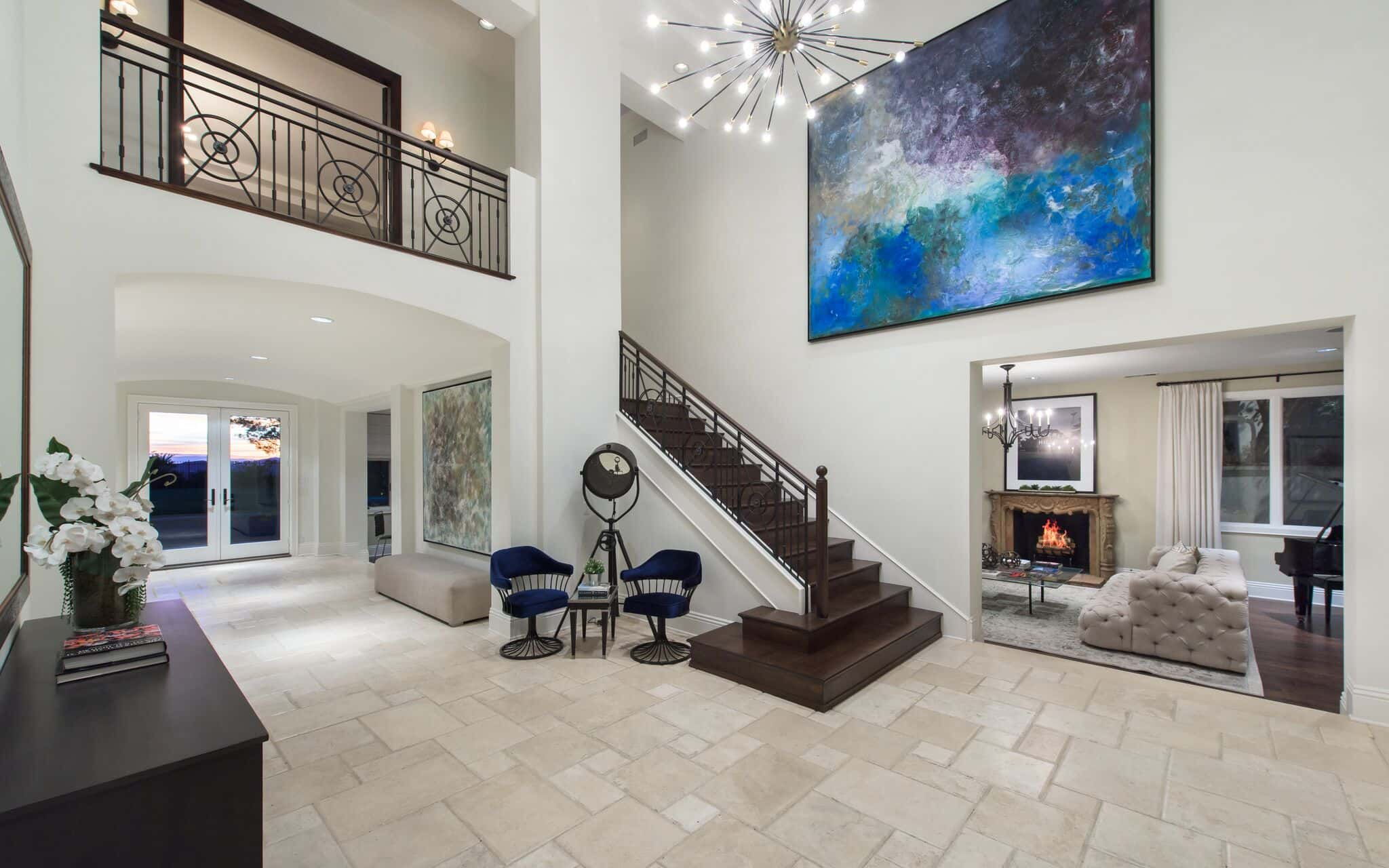 He lived there for 20 years until his death in 2009 at age 86. The house has managed to gain the attention of many notable people, including, President Donald Trump. In 2008, McMahon found himself in an unexpected situation when he was about to lose the house. With ailing health, financial woes from bad investments and the Great Recession, McMahon came close to losing his lovely abode.
It was at this moment that Trump decided to lend a helping hand. Trump had always been a big fan of McMahon and after finding out that McMahon might lose the house, he decided to step in and take control and vowed to save the house. Unfortunately, he was outbid by a close friend of McMahon who allowed the comedian to stay in the house until his death in 2009.
However, the house is back in the market again and is priced at $6.795 million. Listed by Stephen Apelian and Joyce Rey of Coldwell Banker International Realty, Beverly Hills, this 7,013 square feet home with six bedrooms and seven baths is sure to steal your heart.
Built in 1989, the house has always attracted entertainment celebrities such as Gwen Stephani and Britney Spears, while also posing as the perfect location for McMahon to commute to and fro from work. The house allows you to breathe and enjoy its large rooms that spill onto the pool terrace.
The inside of the house also has a sky-lit, two-story foyer with a wrought-iron banister leading to the upper level that has an overlook that gives the house a more appealing look. The living and family rooms, all have the fireplaces, formal dining room, an eat-in chef's kitchen with island and outdoor access through French doors, a wet bar, spa, office, and a gym.
Meanwhile, the master suite of the house will also put a wide smile on your face with its seating area and the private balcony that it opens up to. Finally, to make this house a complete package, the outdoors area has a pool, firepit and a lush lawn privately shielded with mature hedging on both sides.
To have a look at more pictures of this stunning mansion, click here.
Share this article:
Trump failed to buy Ed McMahon's Tudor-style Beverly Hills mansion in 2008, it's on sale again