'Driven to the Edge': Meet Taylor Spreitler and the rest of the cast of Lifetime's psychopathic thriller
'Driven to the Edge' is set to premiere on July 5 on Lifetime at 8 pm ET (Lifetime)
Have you ever thought twice before getting on a cab for a quick ride on a busy day? Well, even the lead character of Lifetime's upcoming thriller movie, Tess, doesn't and decides to share a taxi ride with a stranger, who ends up inflicting a lot of trouble in her life. If you're planning on watching 'Driven to the Edge', which is built around a highly intriguing psychopathic character, meet the cast here ahead of its release on July 5.
Taylor Spreitler
You would know the protagonist of 'Driven to the Edge', Taylor Spreitler well if you've followed NBC's hit television series 'Days of Our Lives'. Spreitler started off her career by appearing in commercials. She made her debut by featuring in one episode of 'Law & Order: Special Victims Unit', before essaying Mia McCormick in 'Days of Our Lives', a role which earned her the Best Performance in a Daytime TV Series by a Young Actress' nomination at the 32nd Young Artist Awards. Spreitler is also known for acting in other television series including 'Kevin Can Wait', 'Young Sheldon', 'Bones', 'Law & Order: Special Victims Unit' and 'Melissa & Joey'. Spreitler's notable work in films includes the horror movie 'Amityville: The Awakening' alongside Bella Thorne and Thomas Mann, 'Girl on the Edge' as Hannah Green and '3 Day Test'.
Danielle Burgess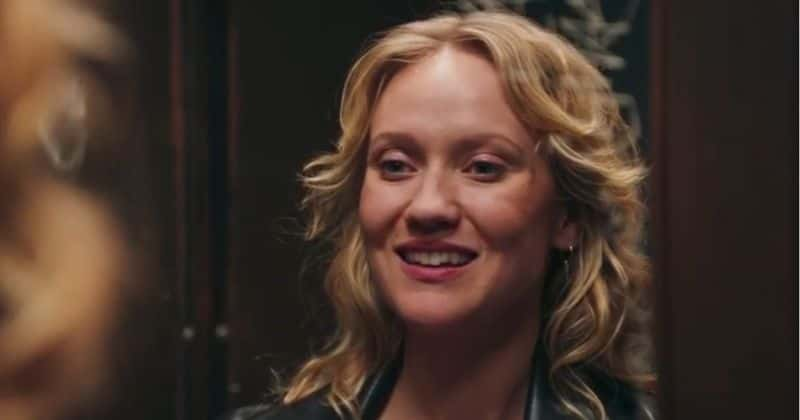 Danielle Burgess plays Jaye, the psychopathic pretentious friend of Tess' in 'Driven to the Edge'. Burgess was born in New Braunfels and grew up between Texas and Oklahoma. She majored in European Studies and English Literature from the University of Texas. She's best known for featuring the USA Network's 'The Sinner', which was nominated for Golden Globe awards. Burgess has also acted in HBO's 'The Deuce', 'The Backlist' and 'Law & Order: SVU'.
Amanda Grace Benitez
Amanda Grace Benitez is an American actress who is known for her works in 'The Ranger', 'The F* It List', 'School of Rock' and 'All Cheerleaders Die'. She plays the role of Tess' best friend Olive in 'Driven to the Edge'. Both of Benitez's parents were set decorators who met while working on 'The Young and The Restless'. She is of Hungarian and Panamian decent.